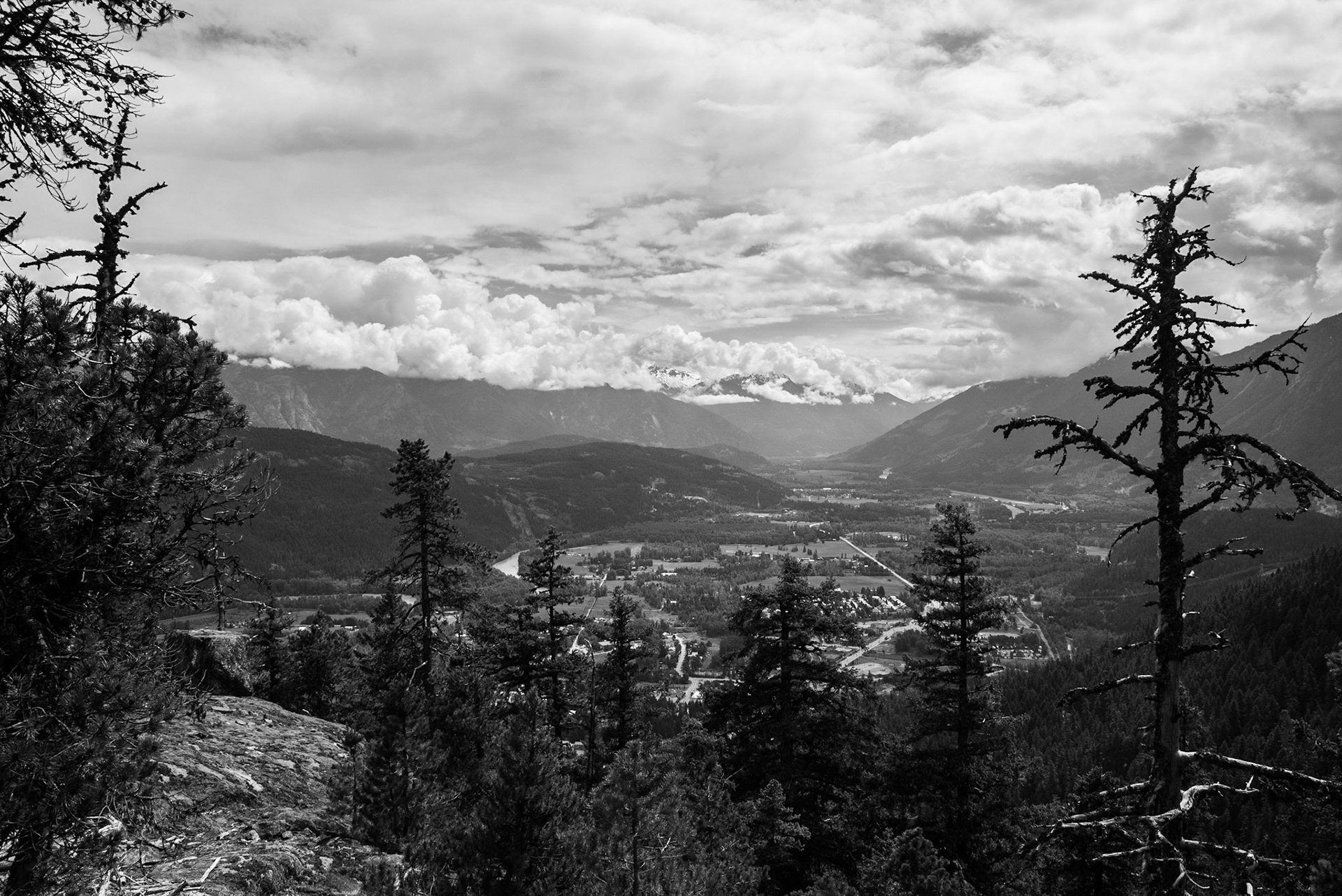 One of the many amazing views from "Taste the Gravy". This is a hike-a-bike trail that starts pretty much from the Village of Pemberton. Its slabalicious. Bring your "A" game to rip this trail.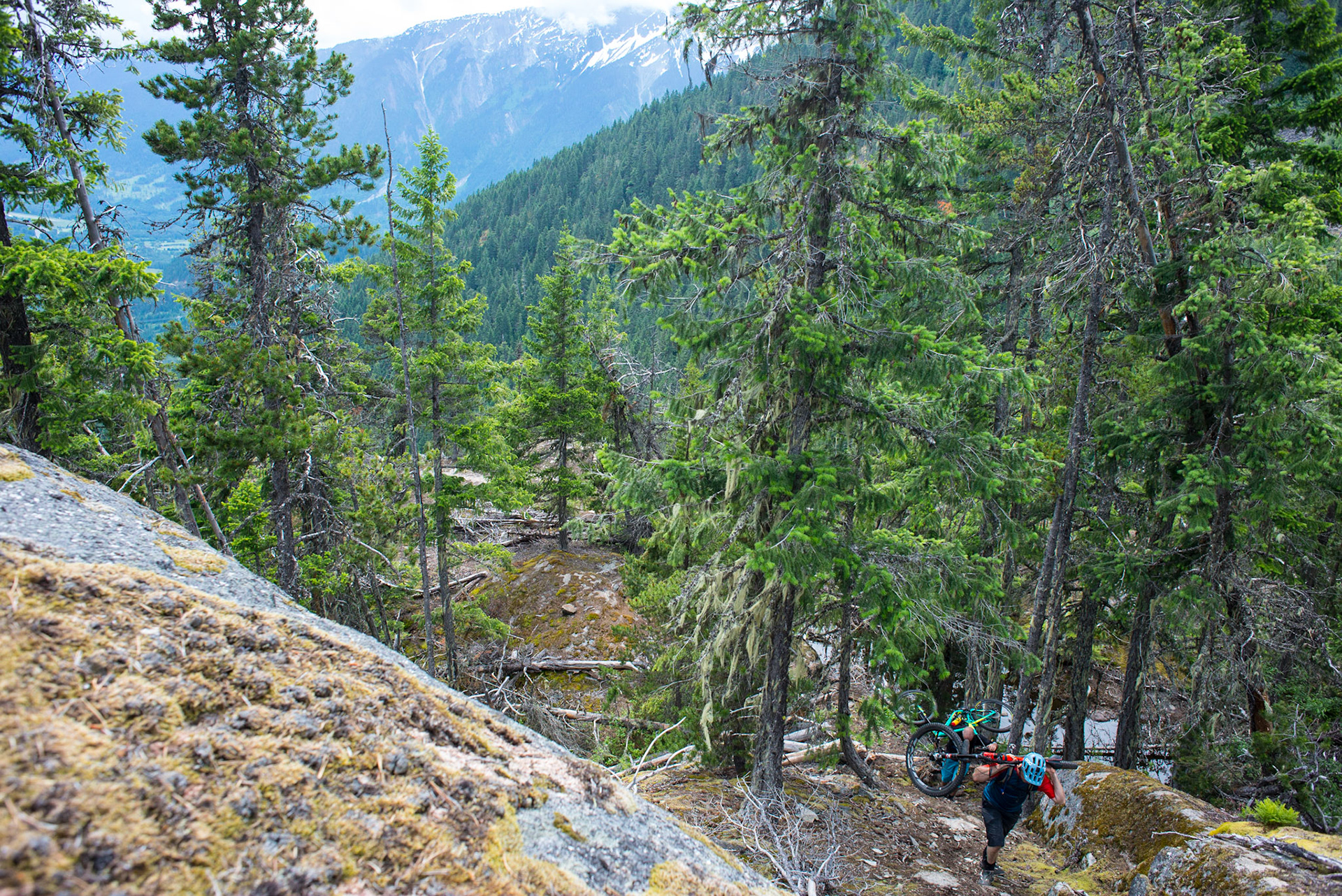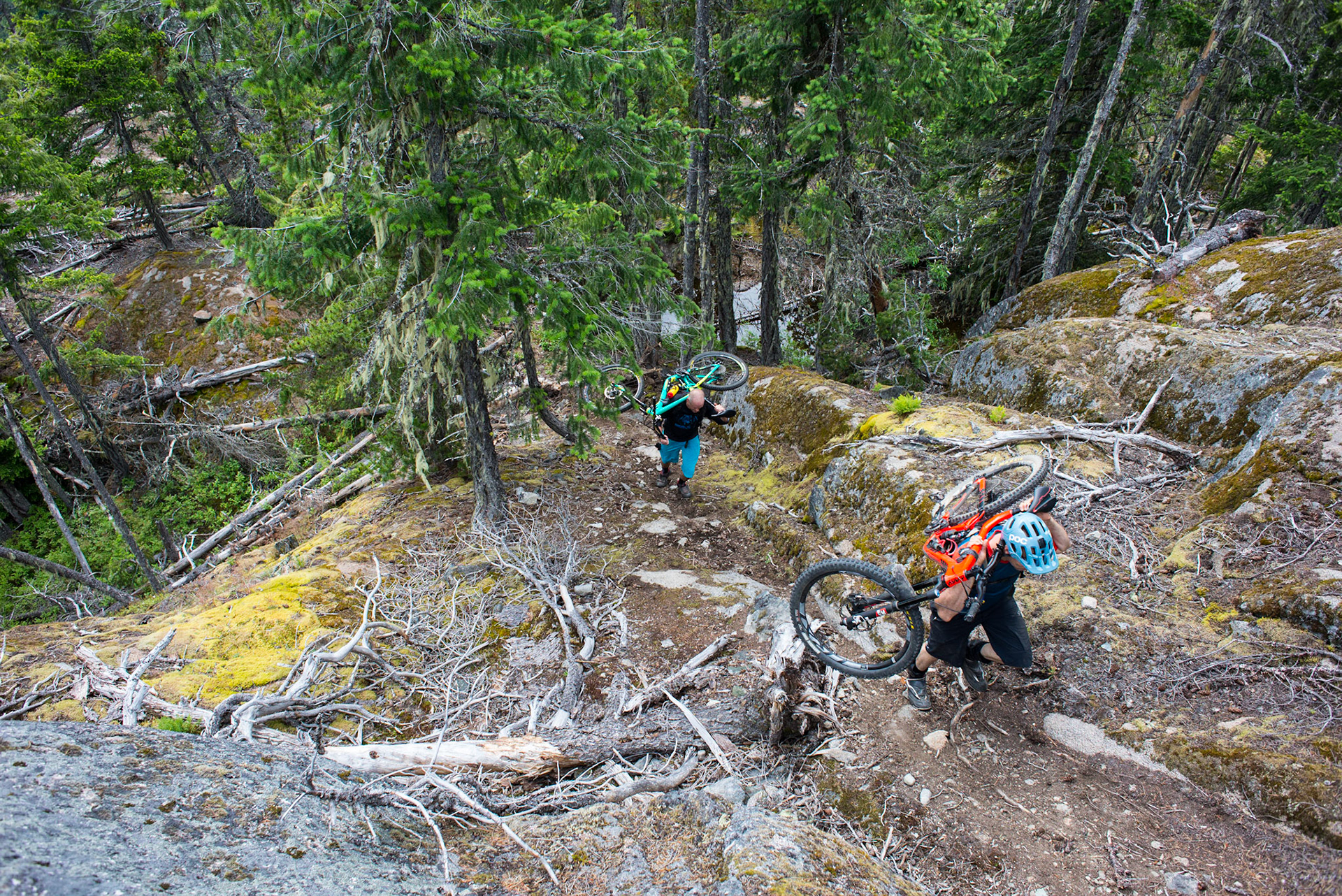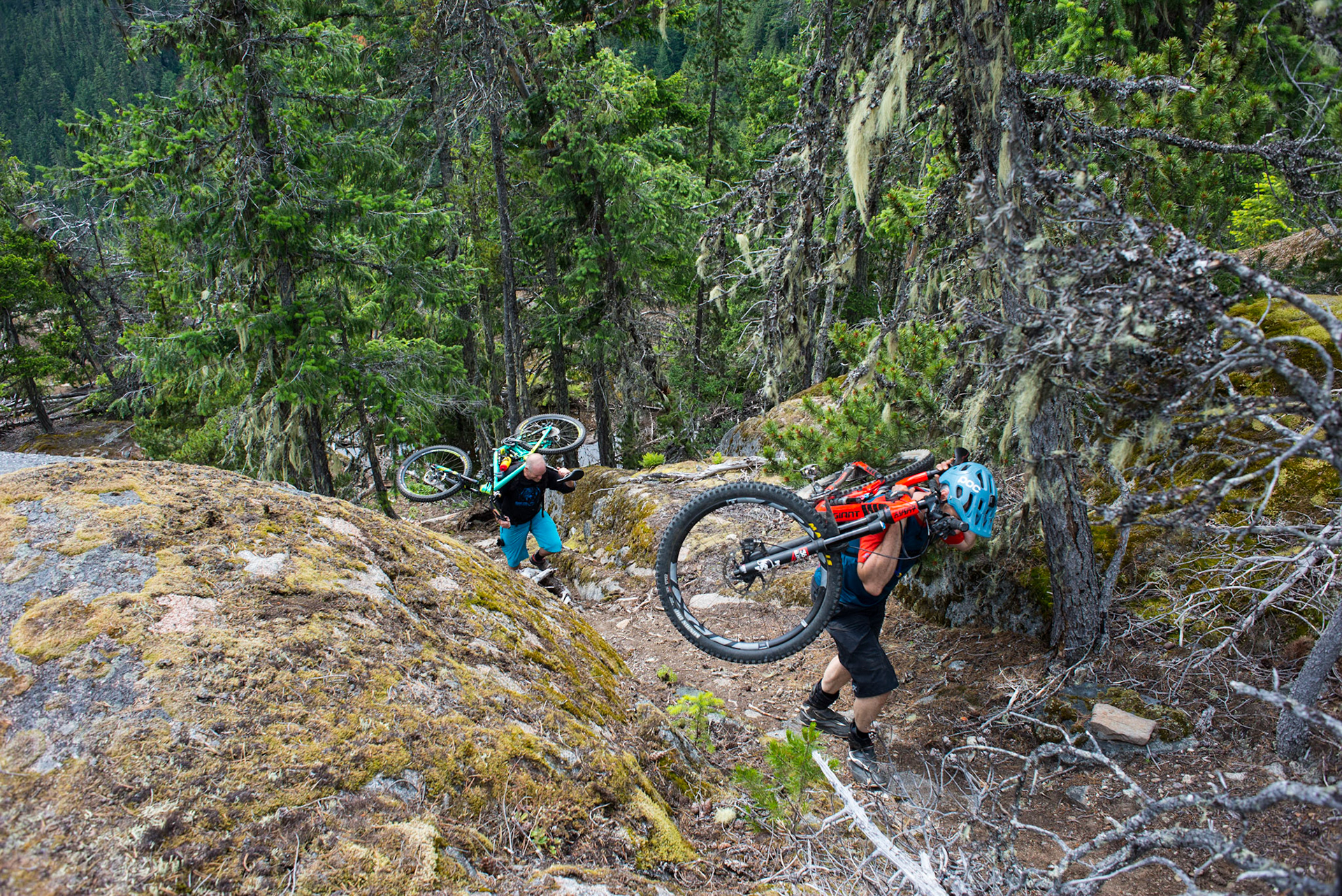 Jeff and Cam humping their bikes up to the goods! You ride down what you hike up so at least you know what your getting yourself into!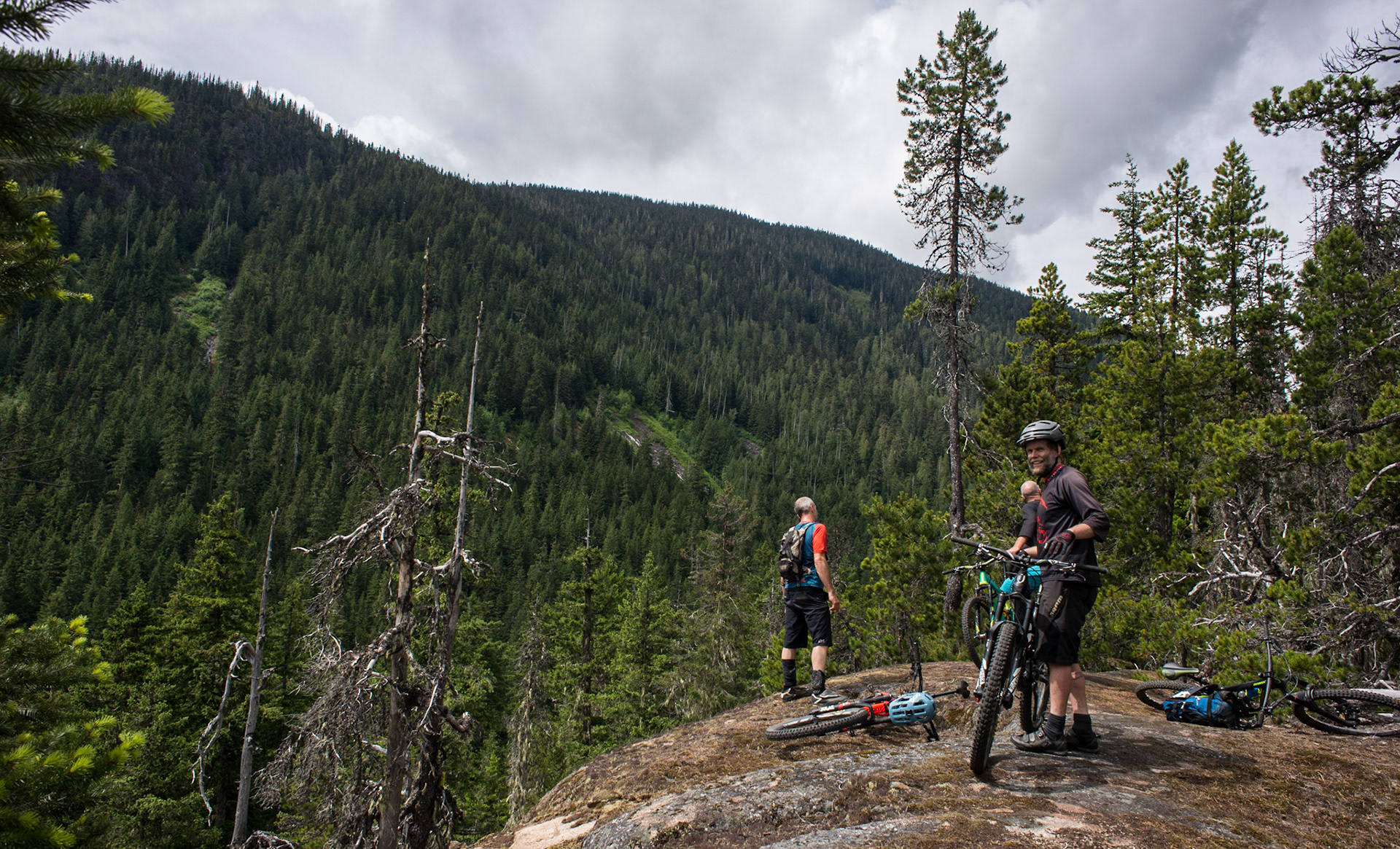 Hamster, Cam and Jeff taking a well deserved break half way up the hike-a-bike.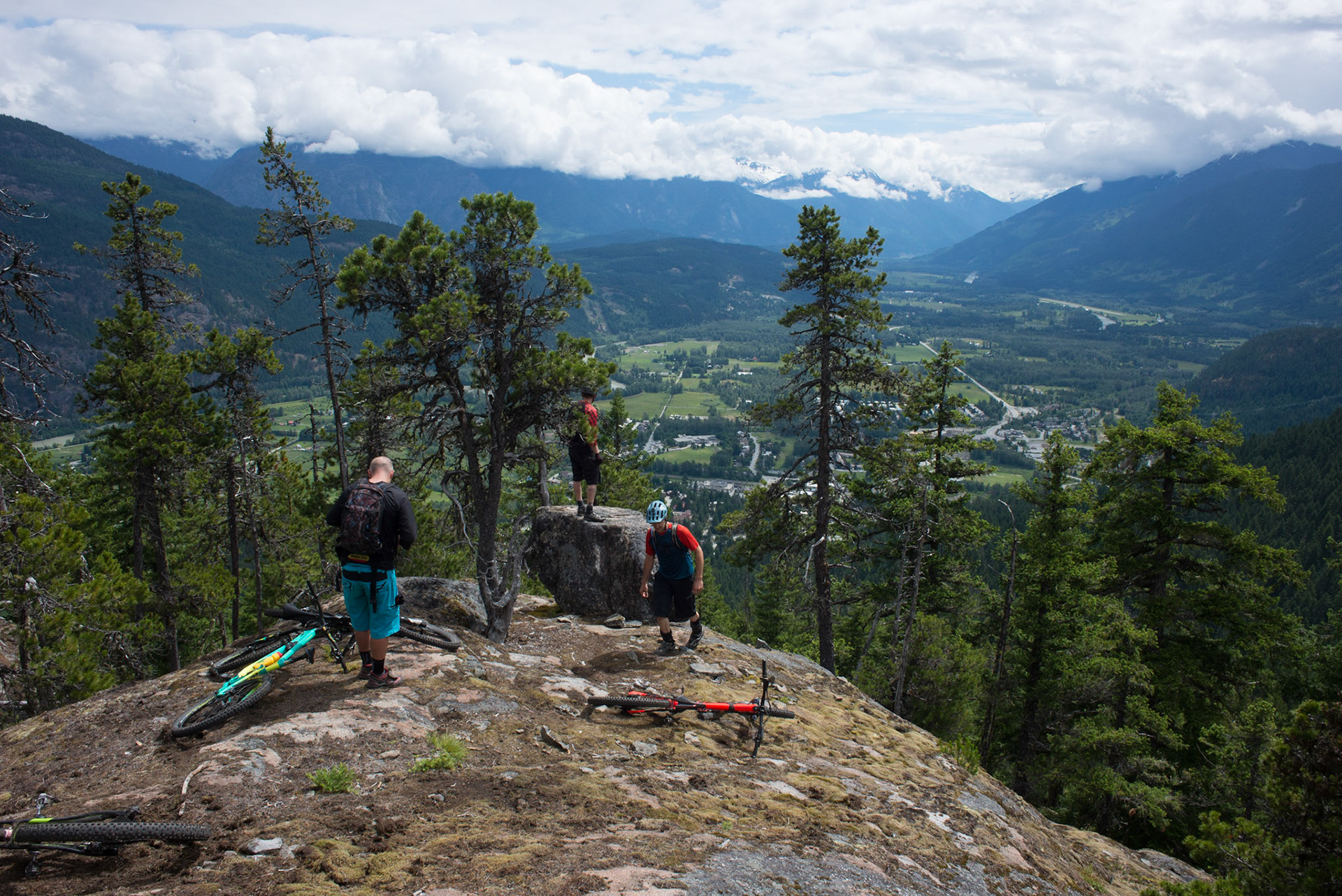 Another great view point looking over the Village of Pemberton. I never get sick of these views how could you, Pemberdise!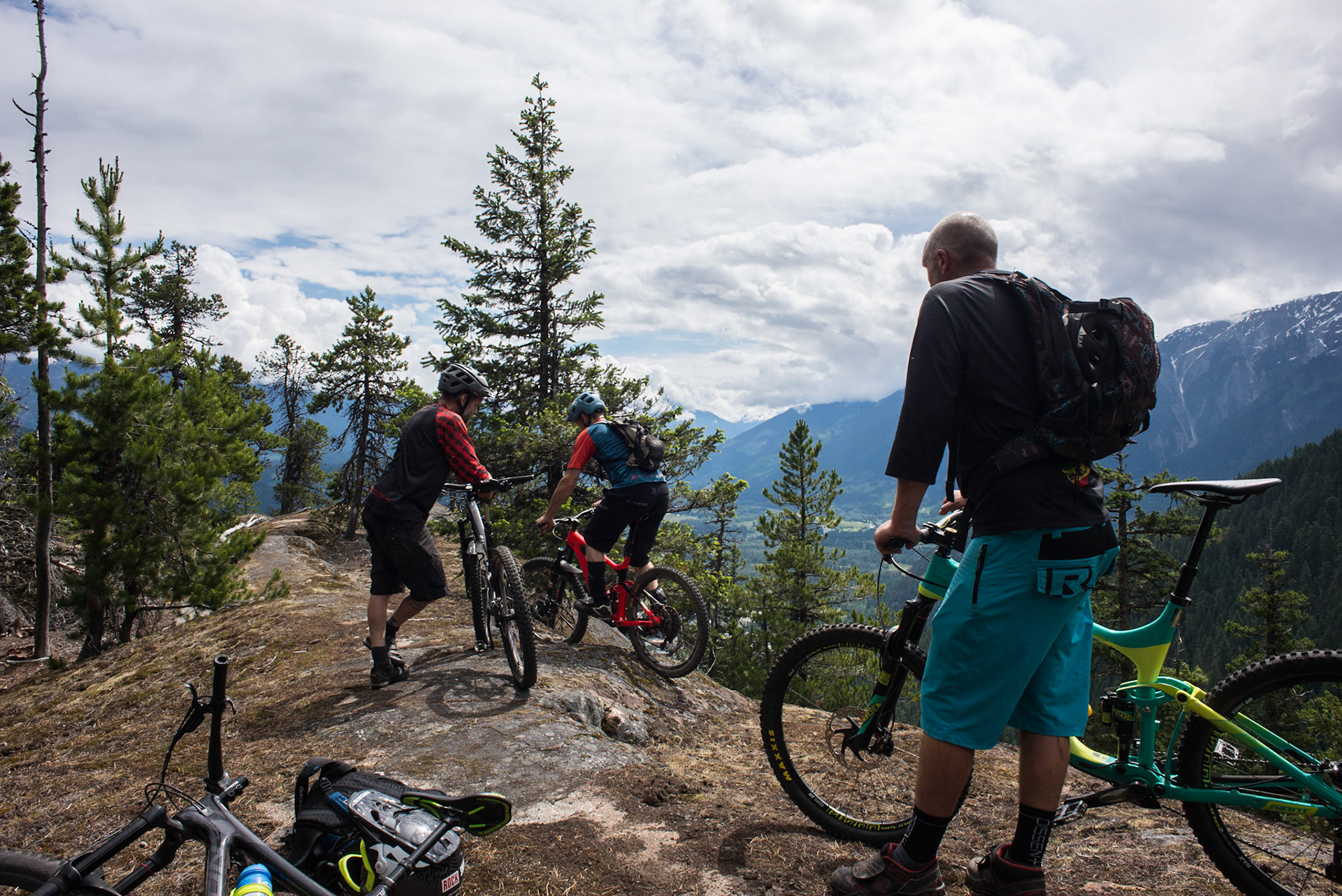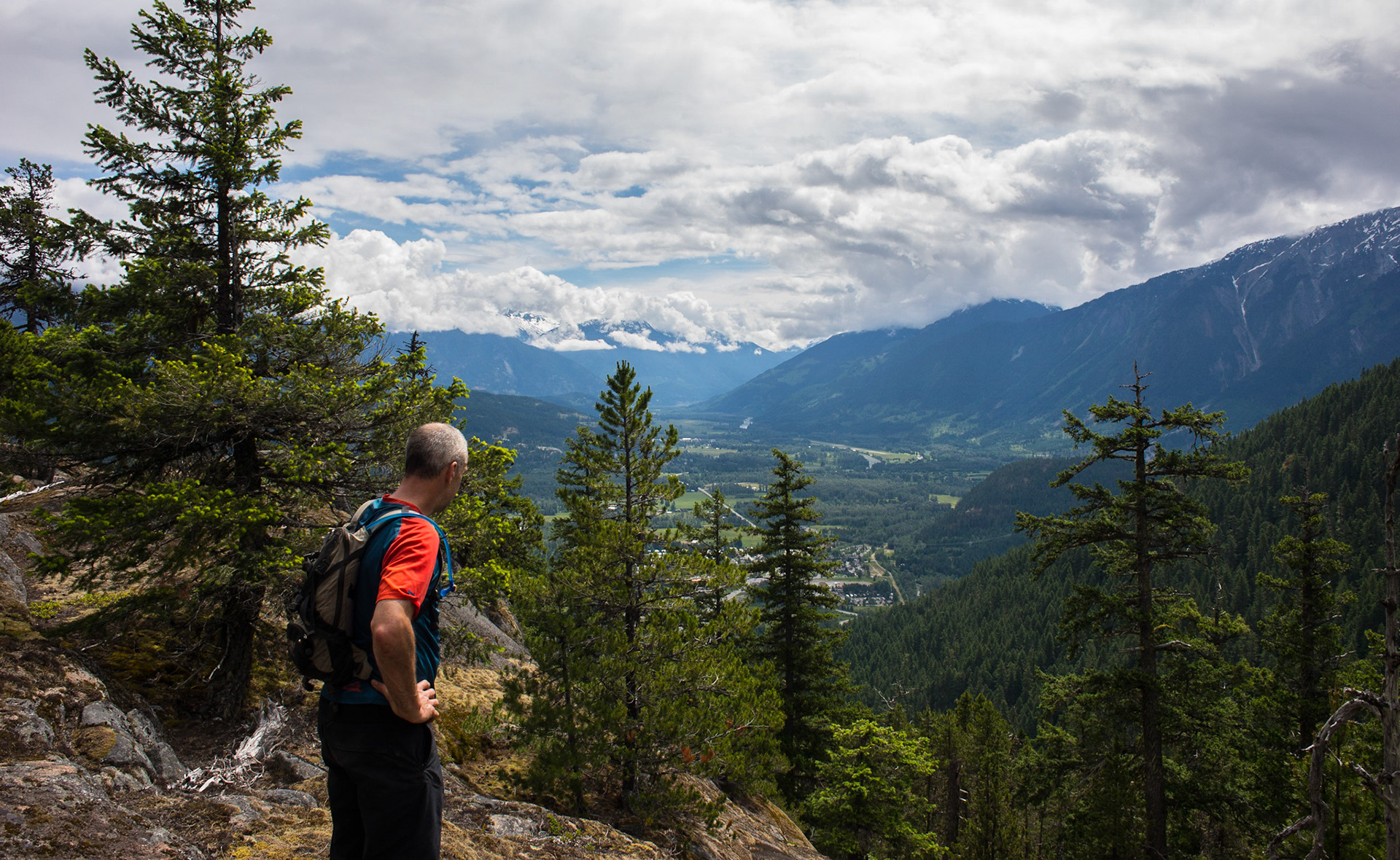 The builder scoping out his next project over yonder.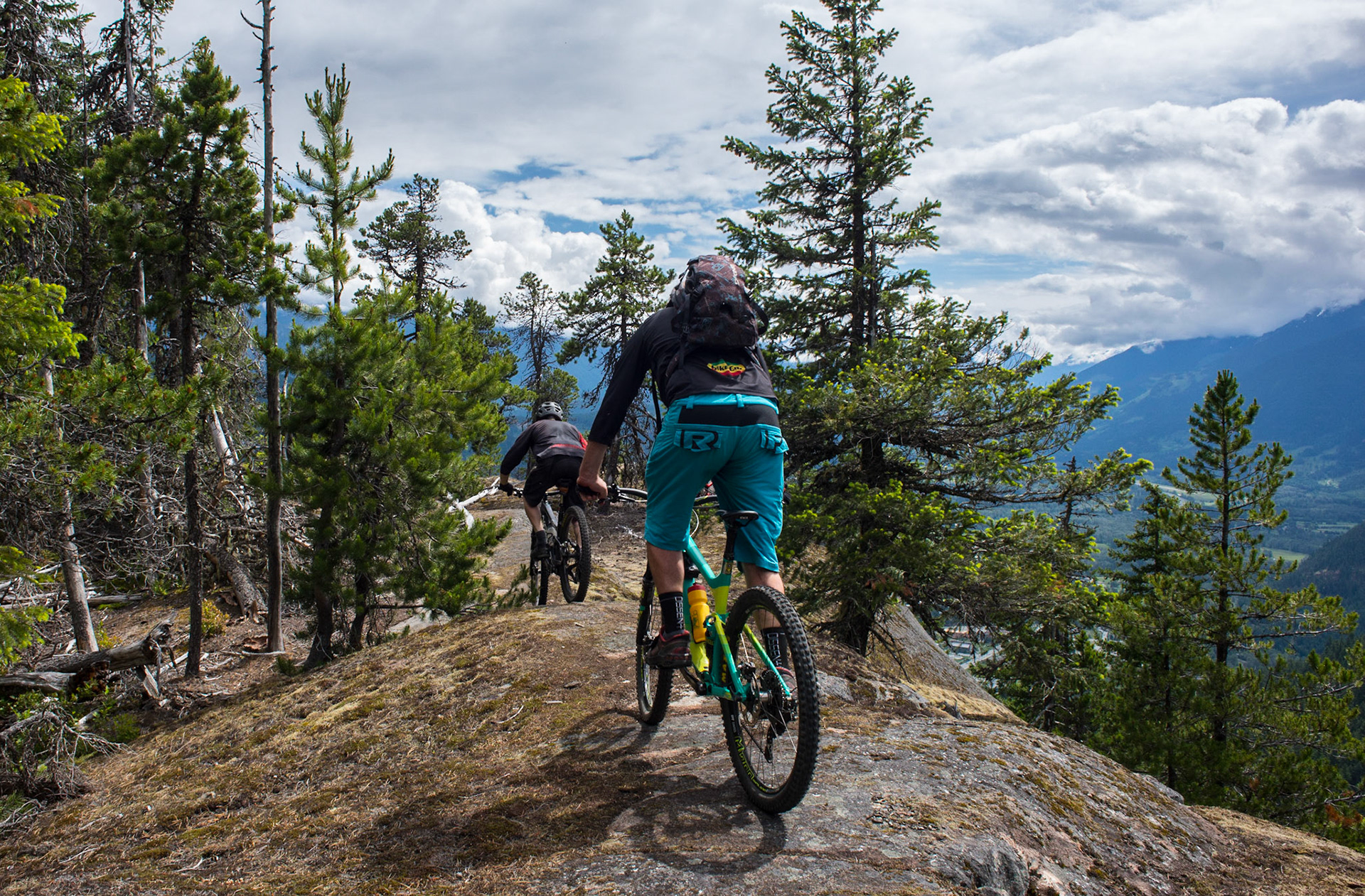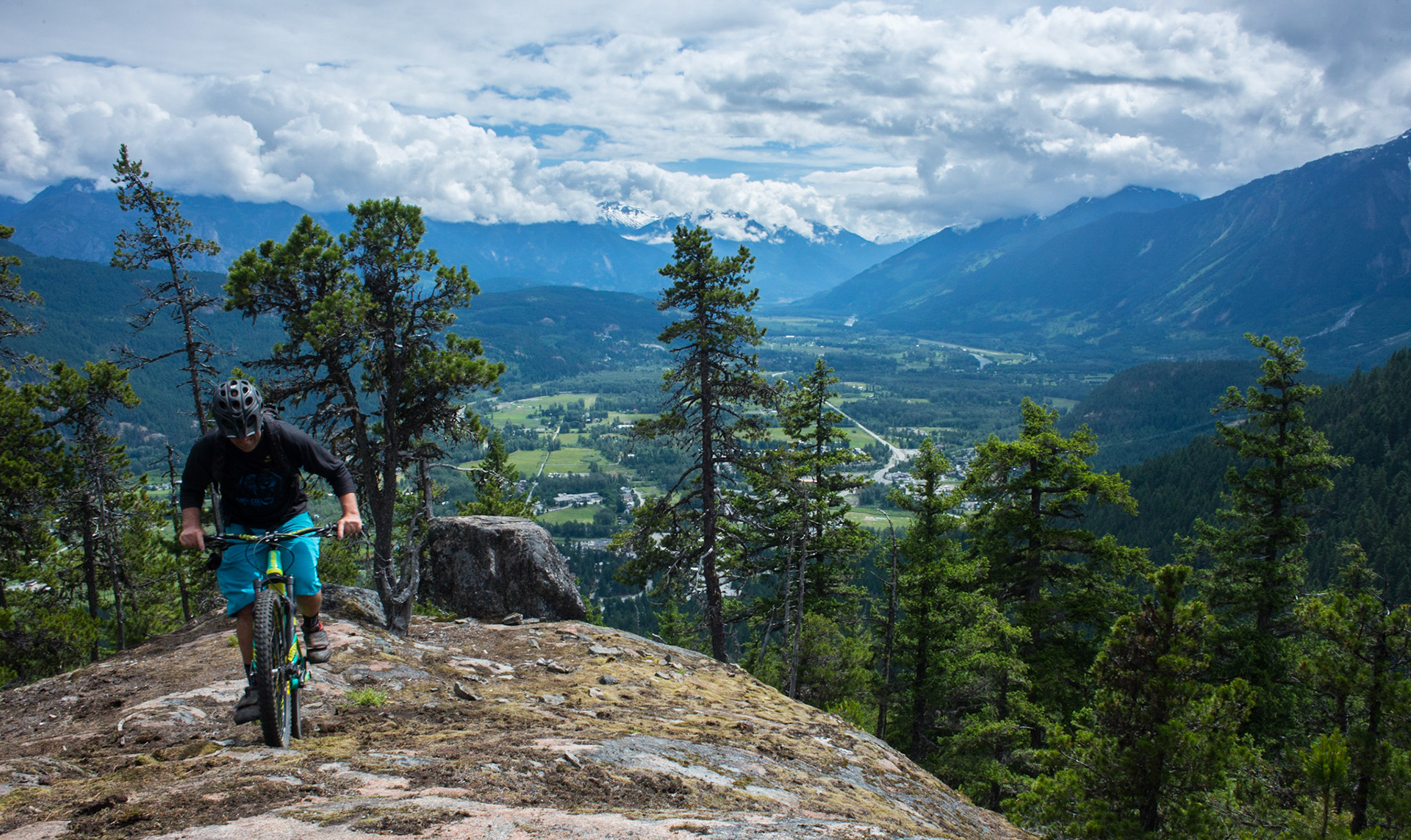 Cam pedaling one of the only pedal-able sections on the trail.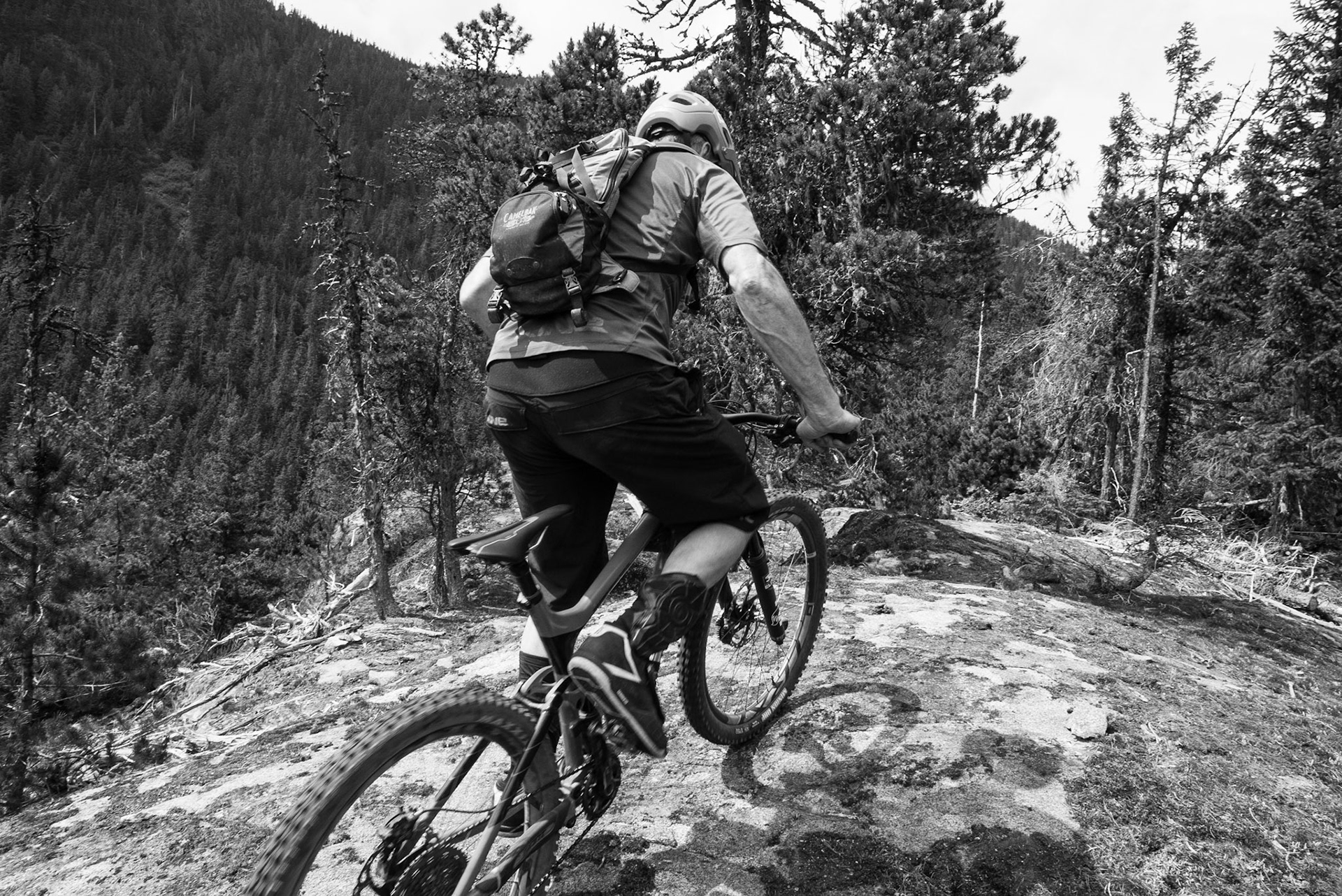 I did not get to many shots of the boys riding down. I had no desire to stop! not when the slabs were to amazingly sticky and fun. If  you can find "Taste the Gravy" go rip it its worth the effort!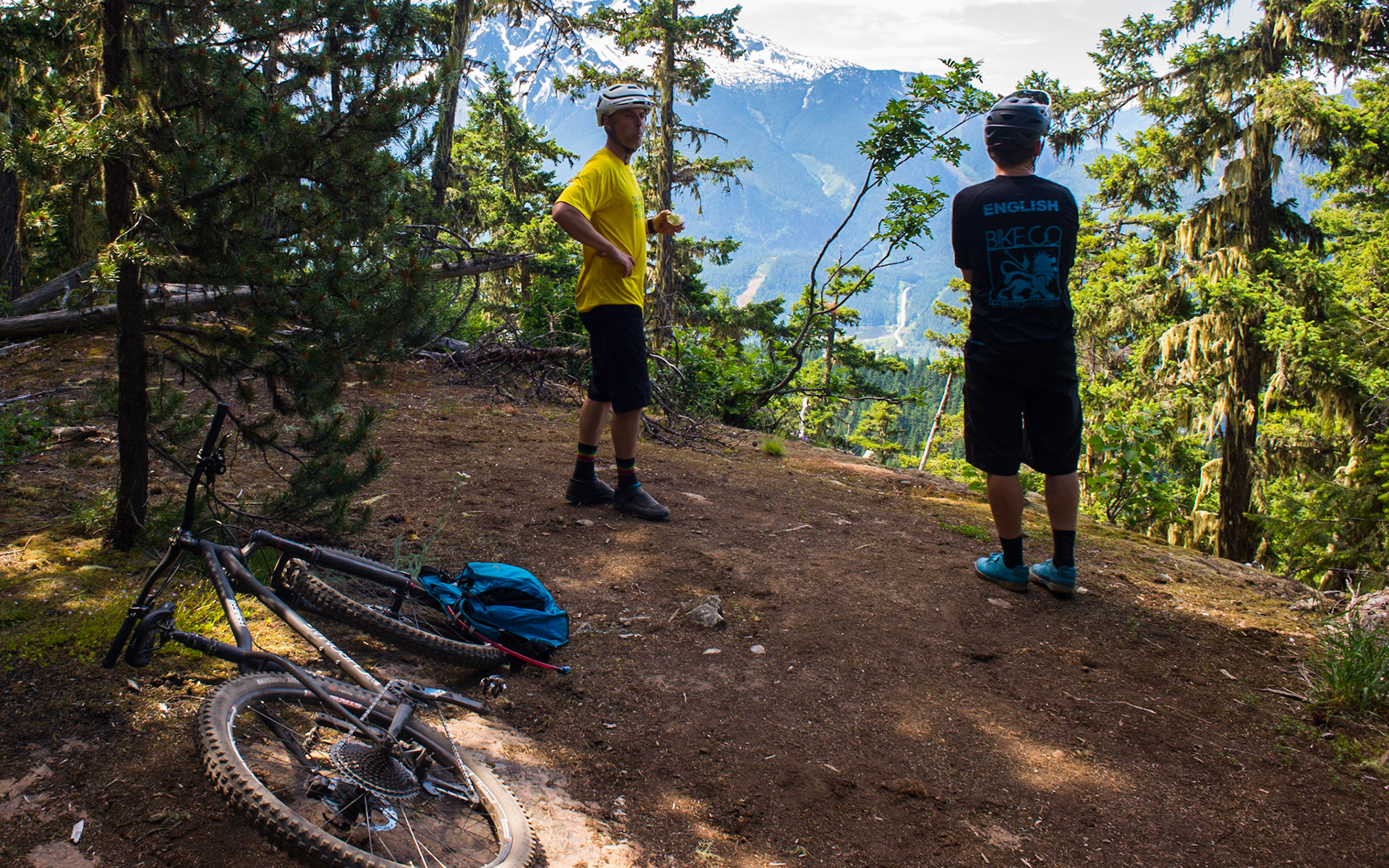 The next weekend we ventured on up to "Jack the Ripper" (JTR). We climbed up out of the valley up Happy trail-Nimby-Middle Earth-Extratron. 1500m (5000ft) later your at the DH. Its a good pull up to JTR.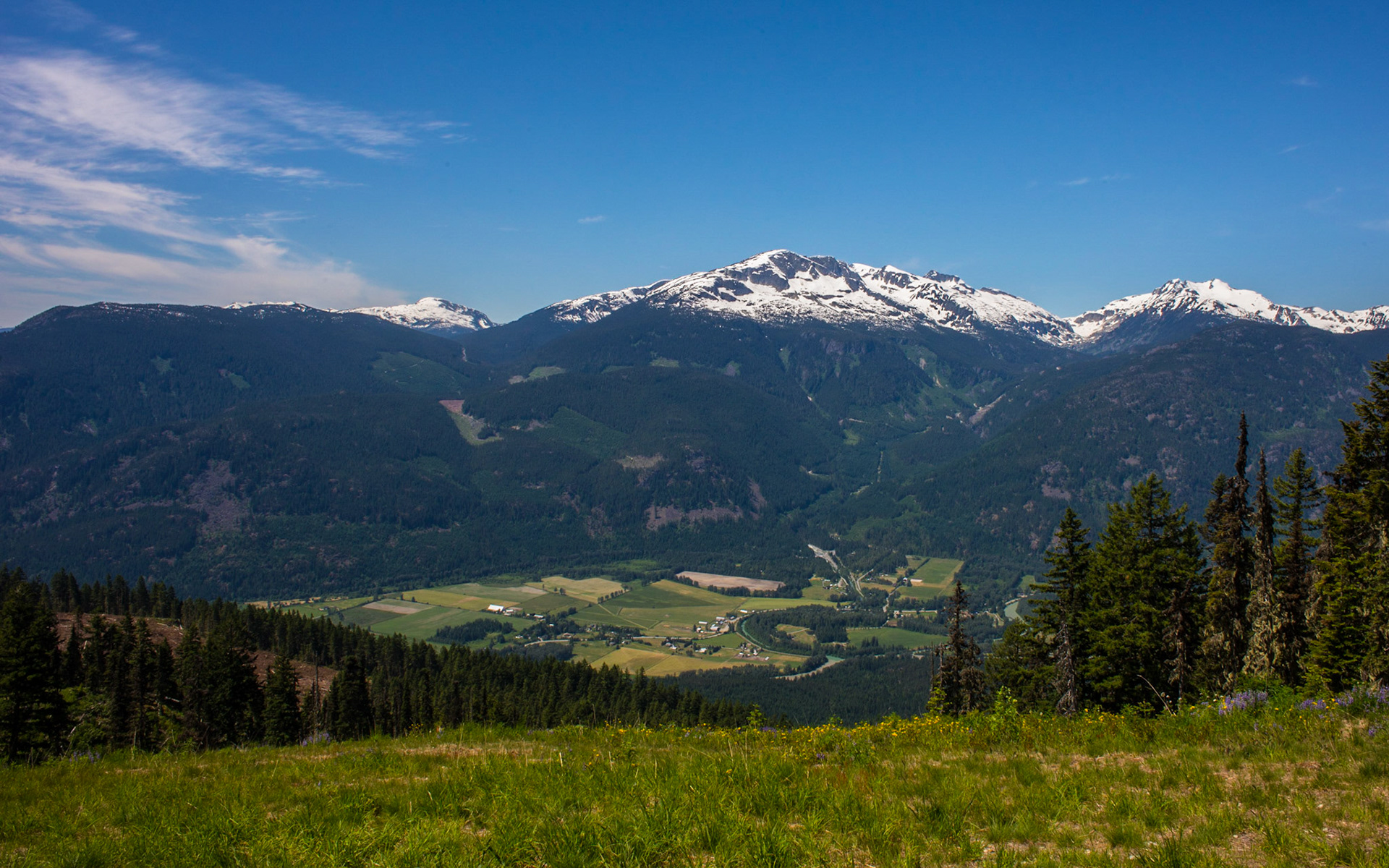 We did a side trip up to the upper para-glide launch. From here you get an unbelievable view of Pemberton Meadows.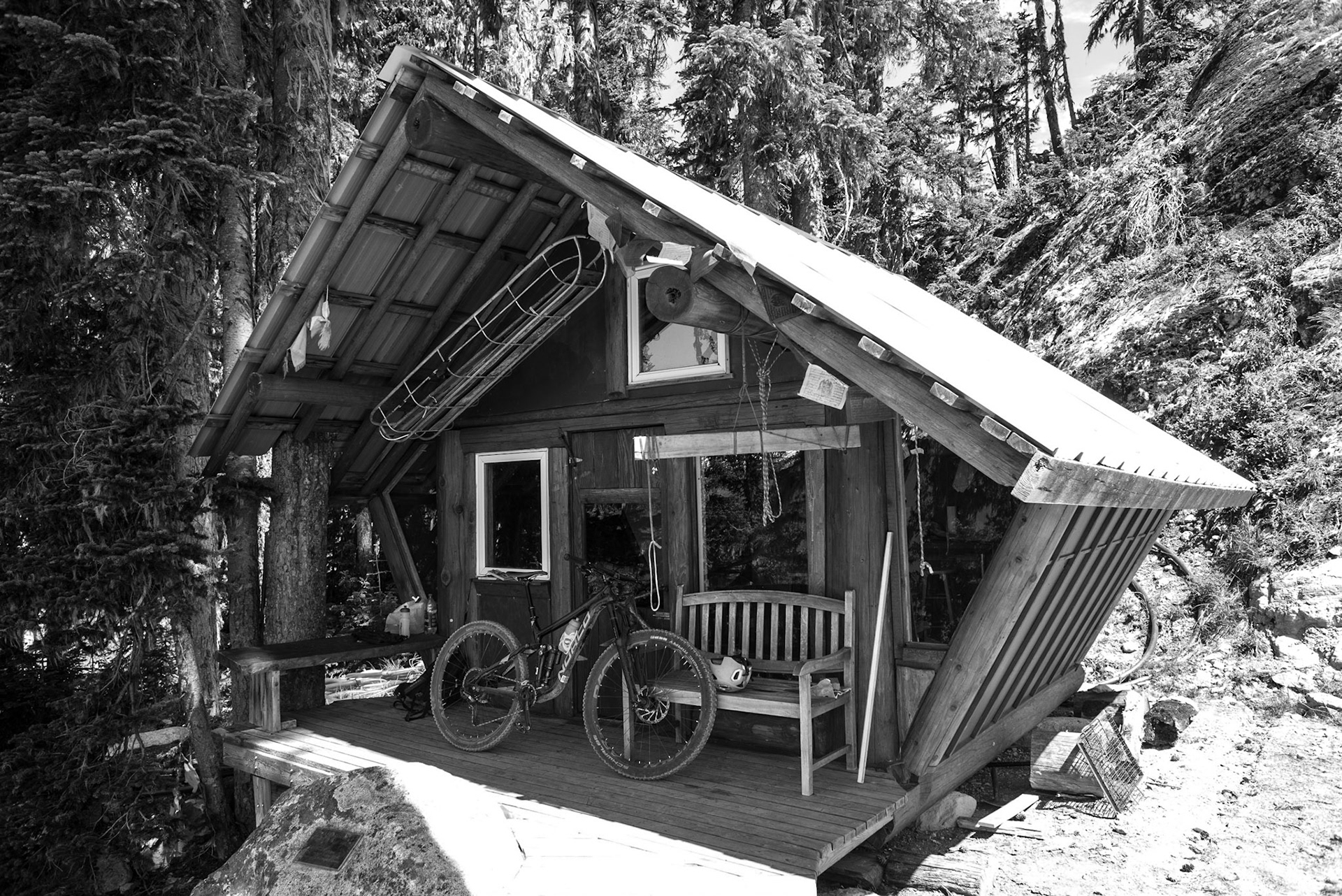 A room with an amazing view.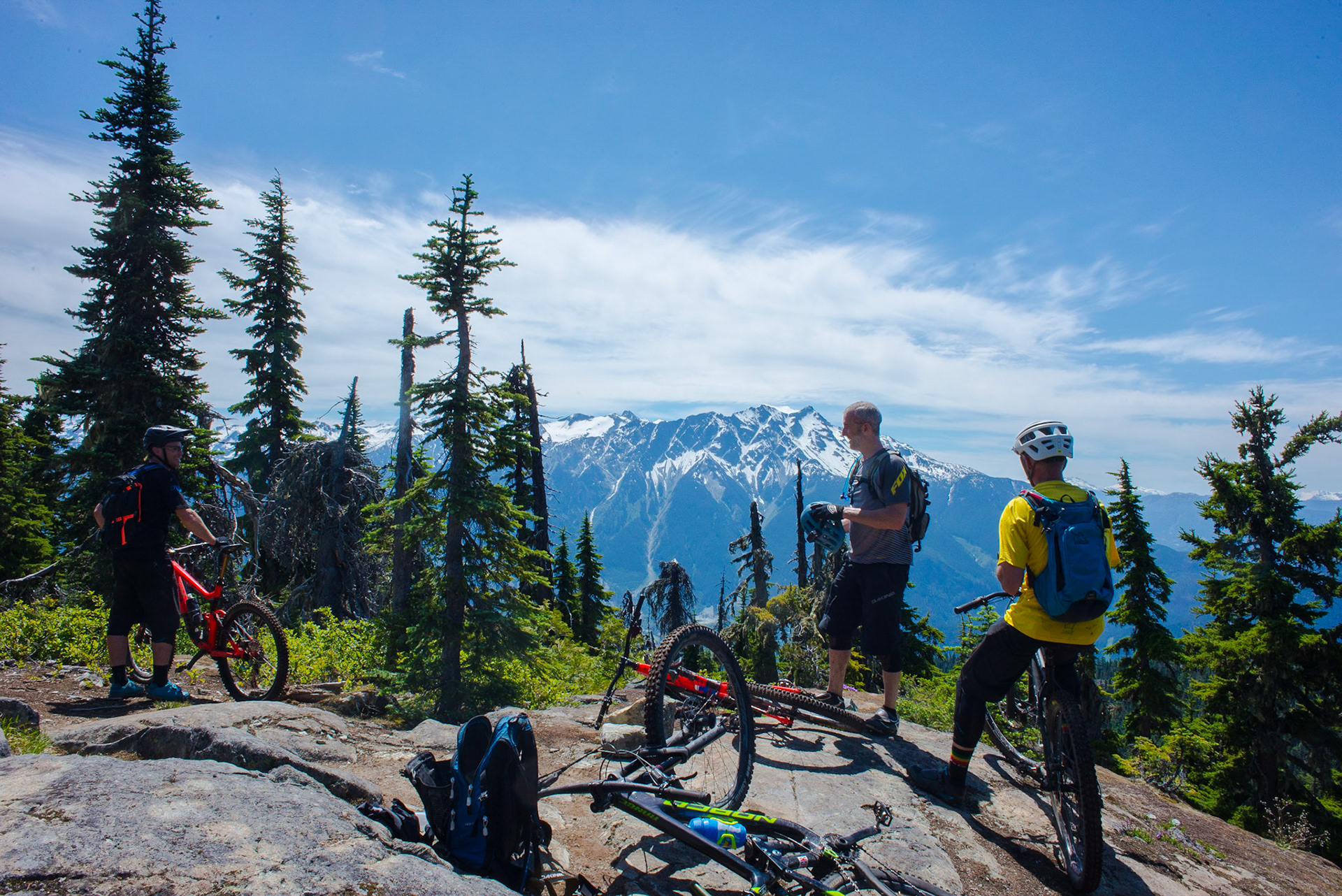 Davis,Jeff and Ian getting ready for the DH portion of JTR. This trail is a Pemby double black do not let anyone else tell you any different! When we rode it the temps were in the mid 30's (Celsius). The trail was dry, loose and fast, Pemberton summer trail conditions are here!!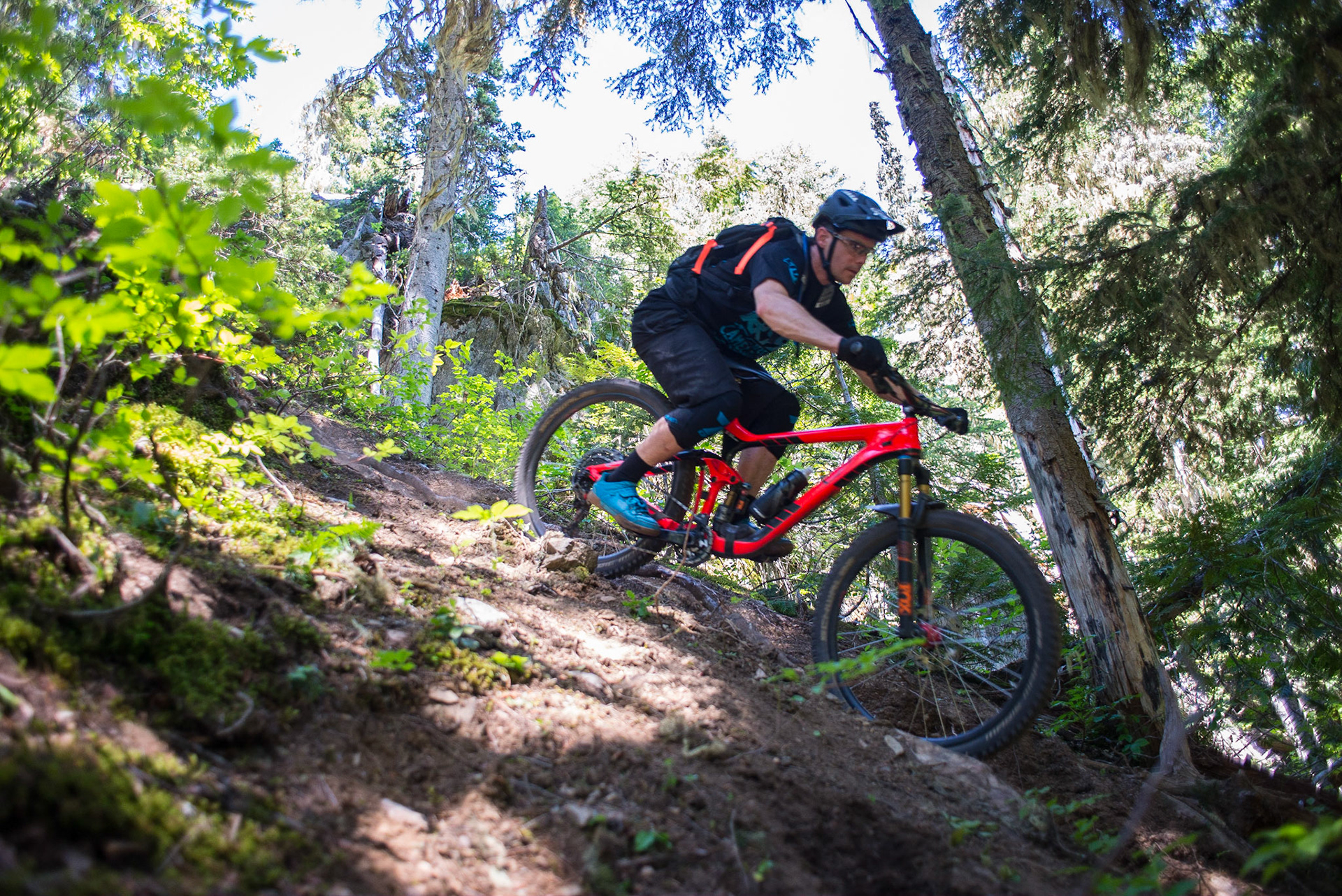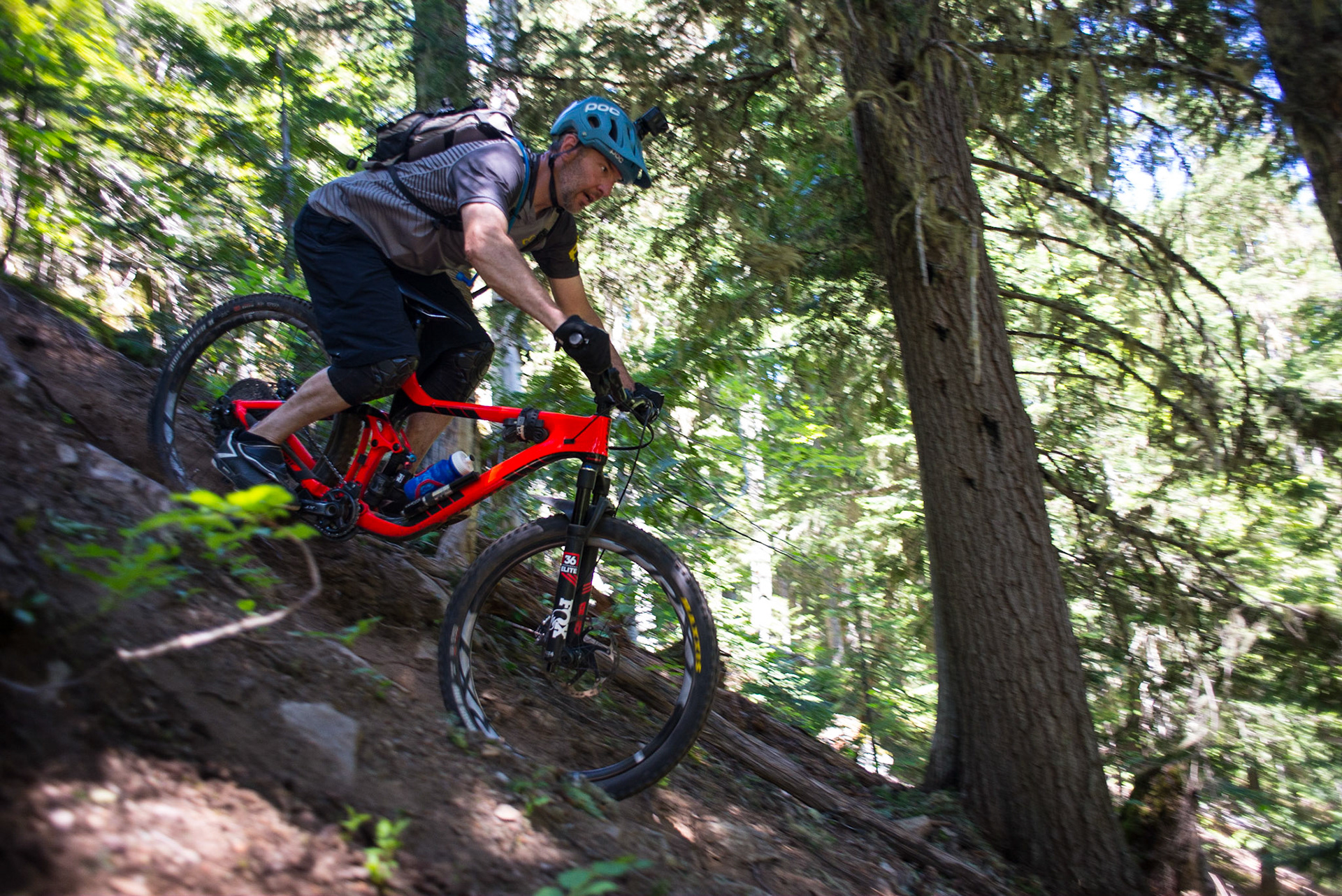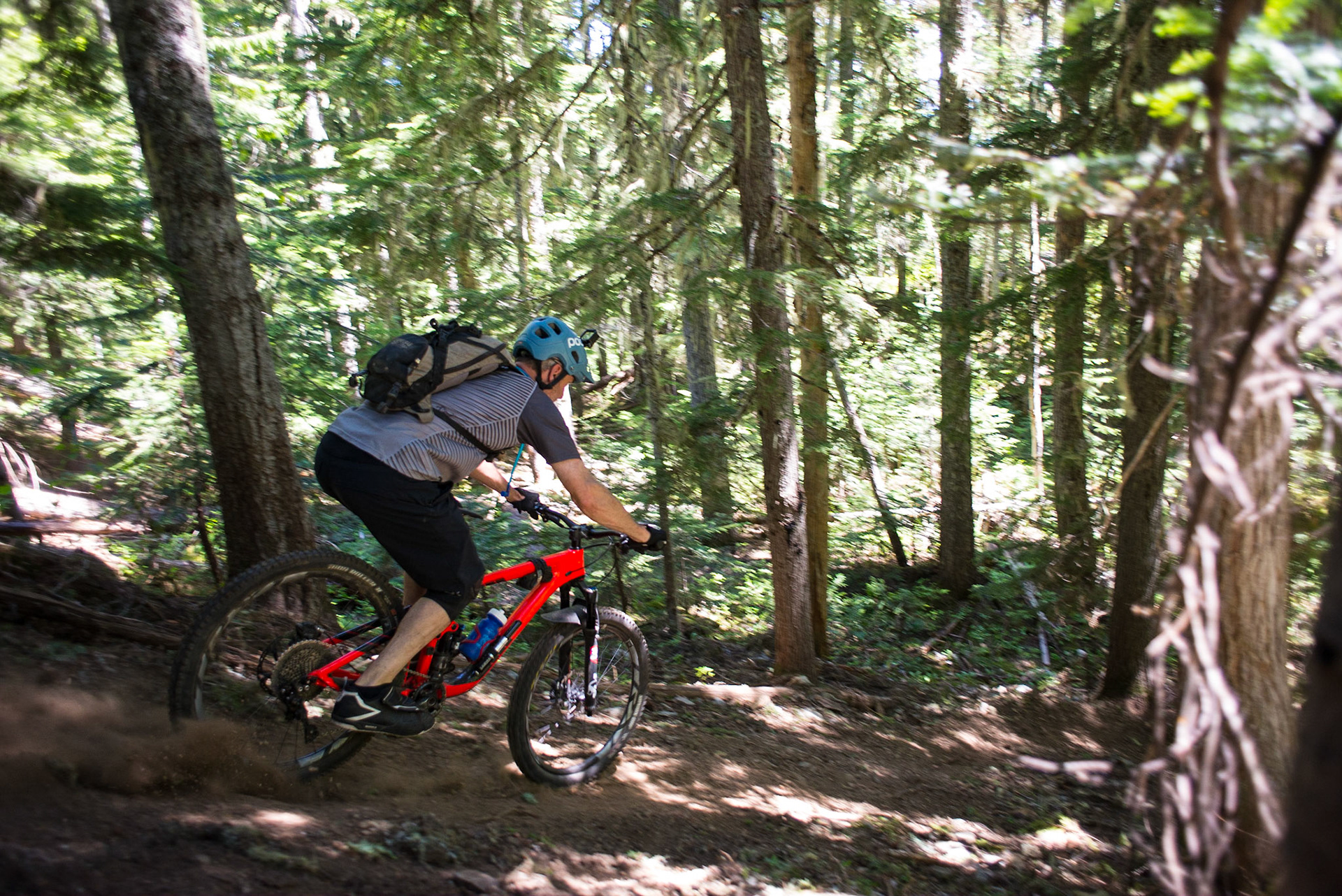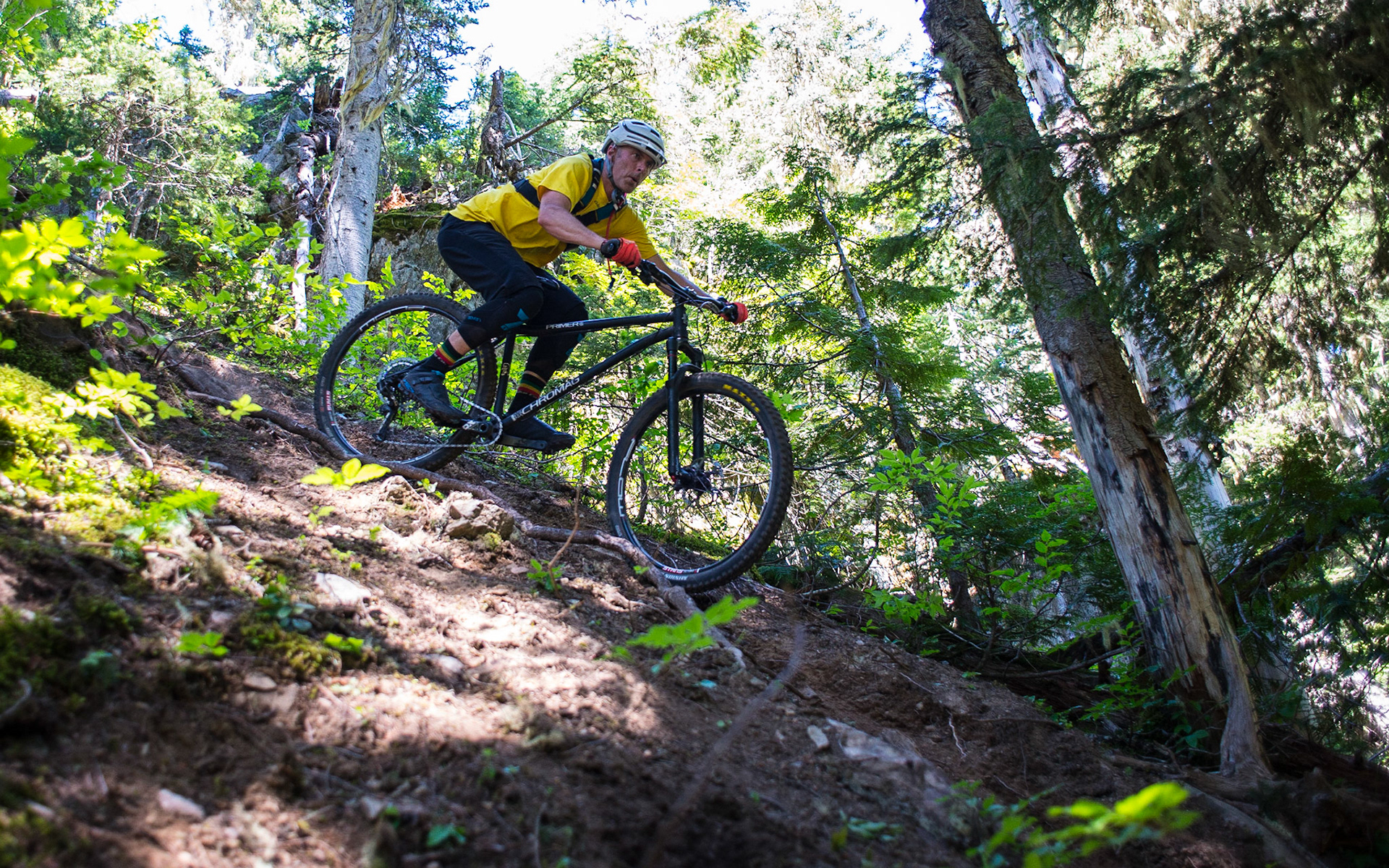 The boys were slaying the steep dry slopes in the JTR Forrest.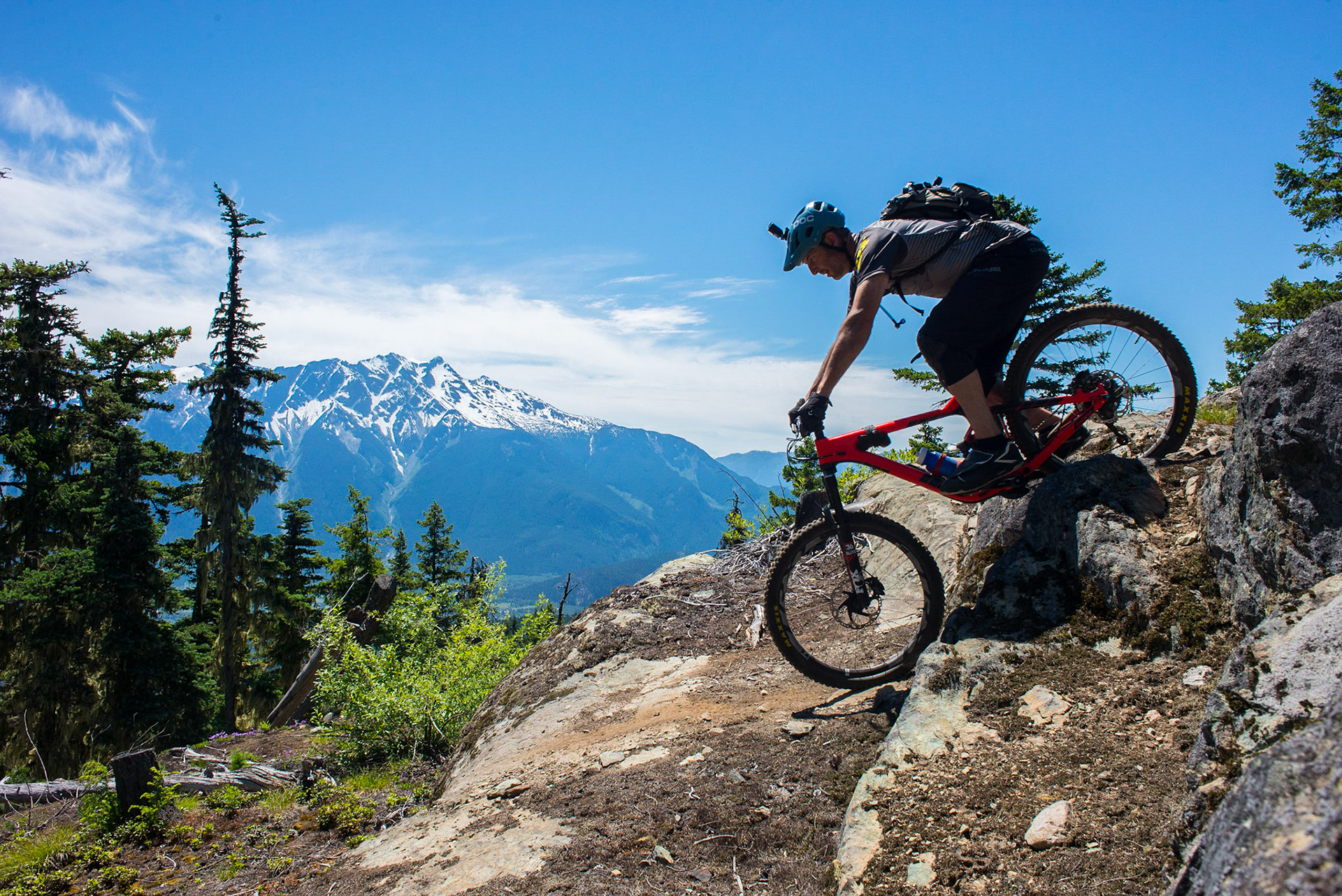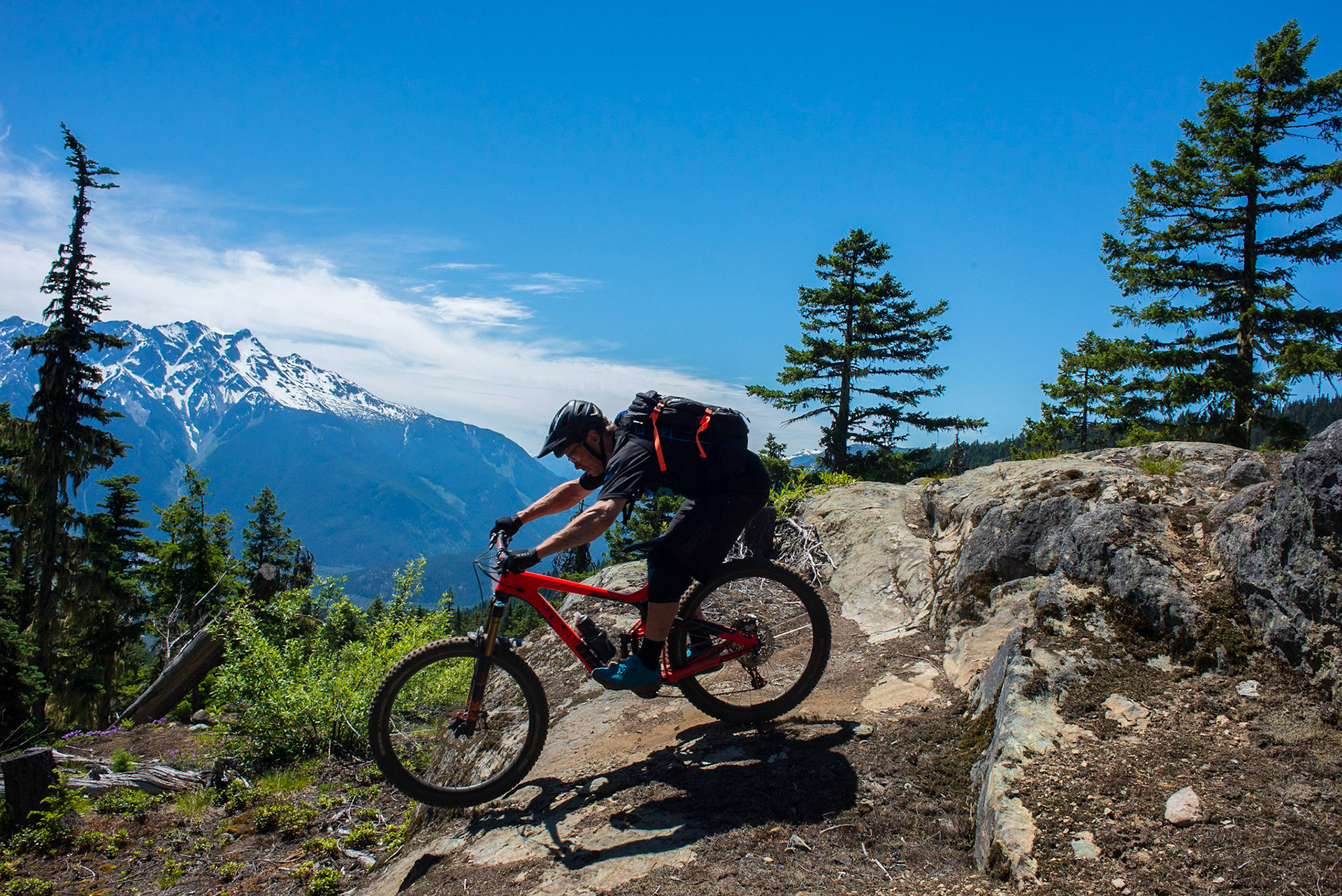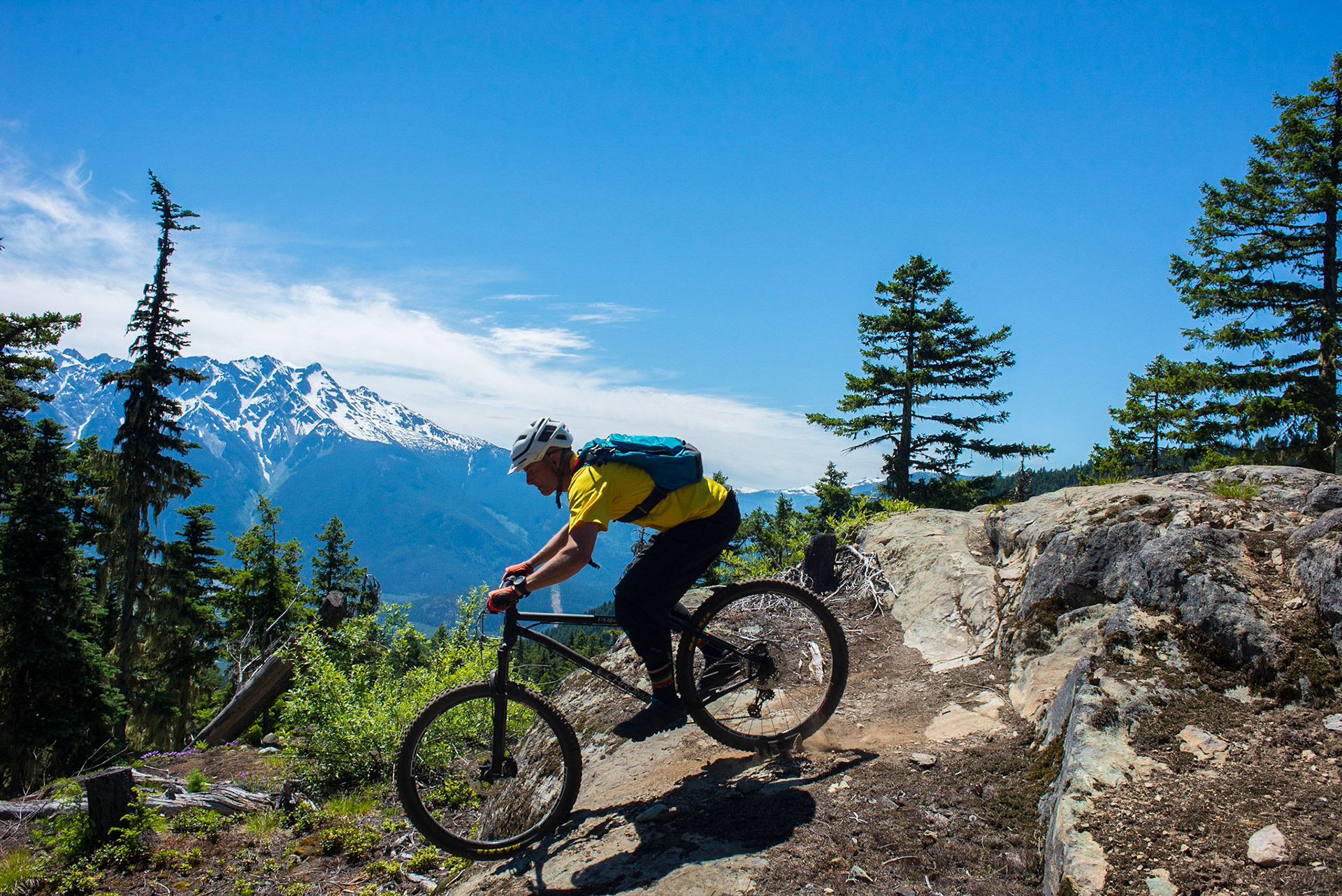 There are unlimited view points on JTR, but make sure you keep your eyes on the trail, it can bite you in the ass then kick you in the balls!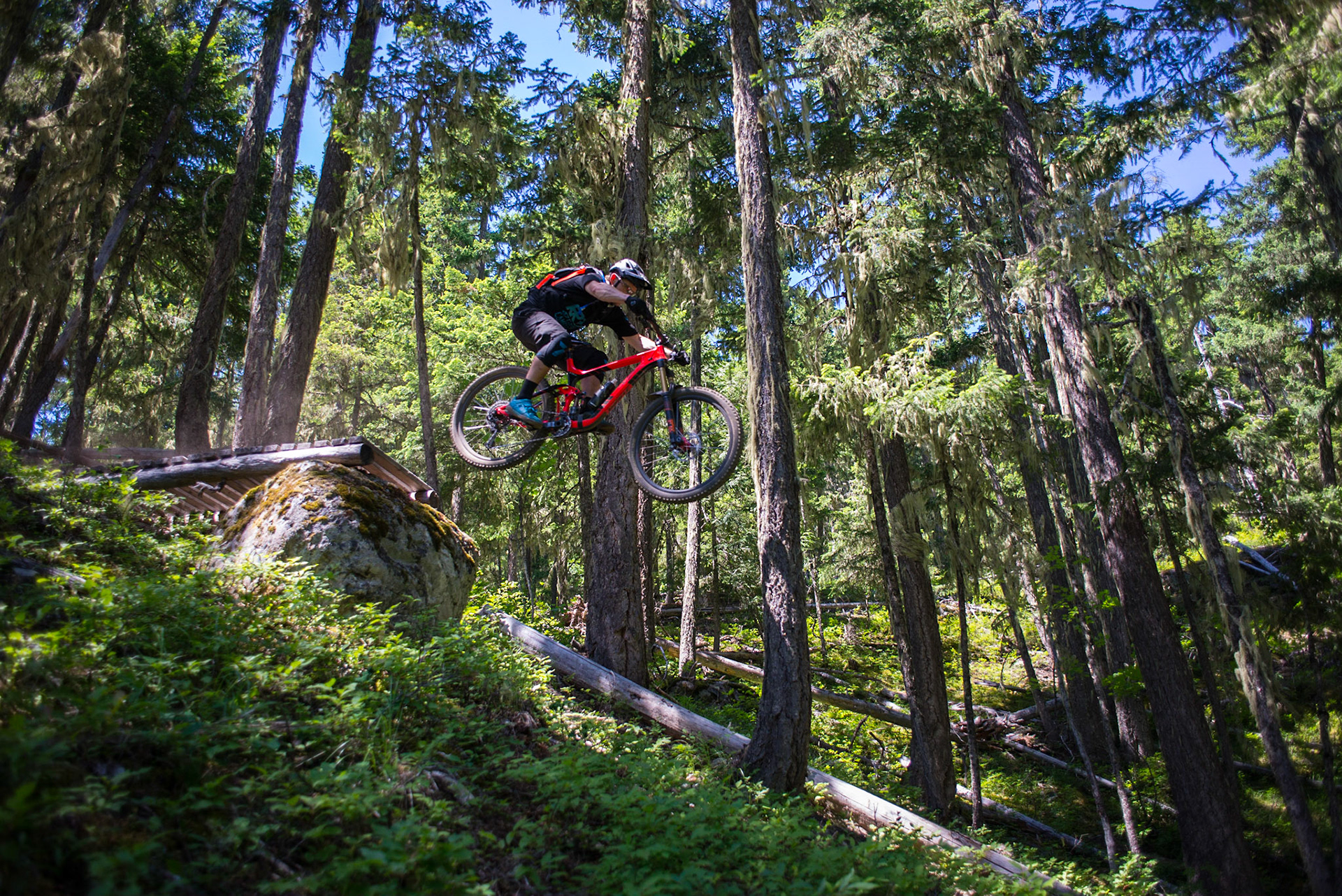 When in doubt air that shit out! I do not think Davis is ever in doubt he just likes to air out!!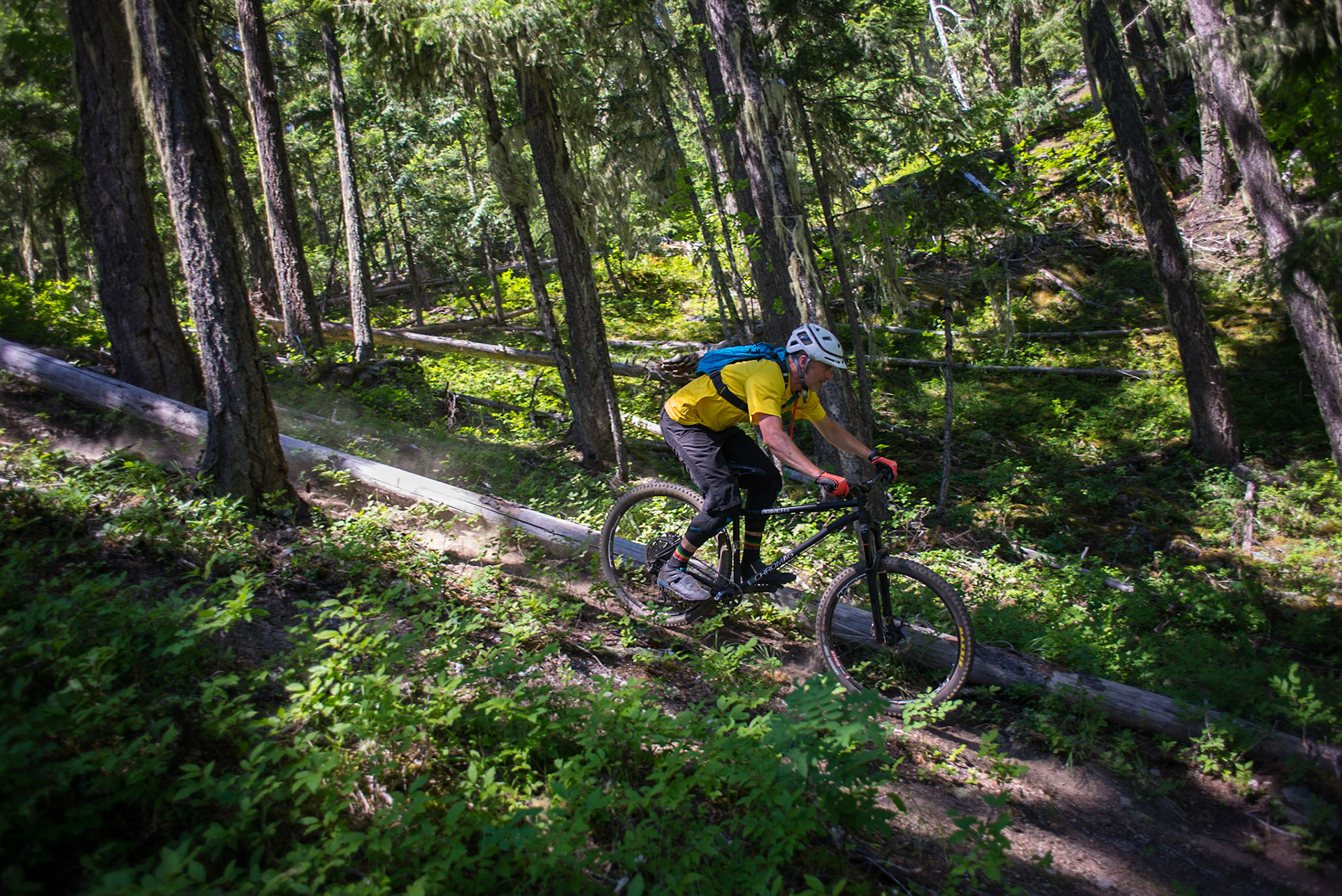 Ian ripping JTR on the hard tail! WTF!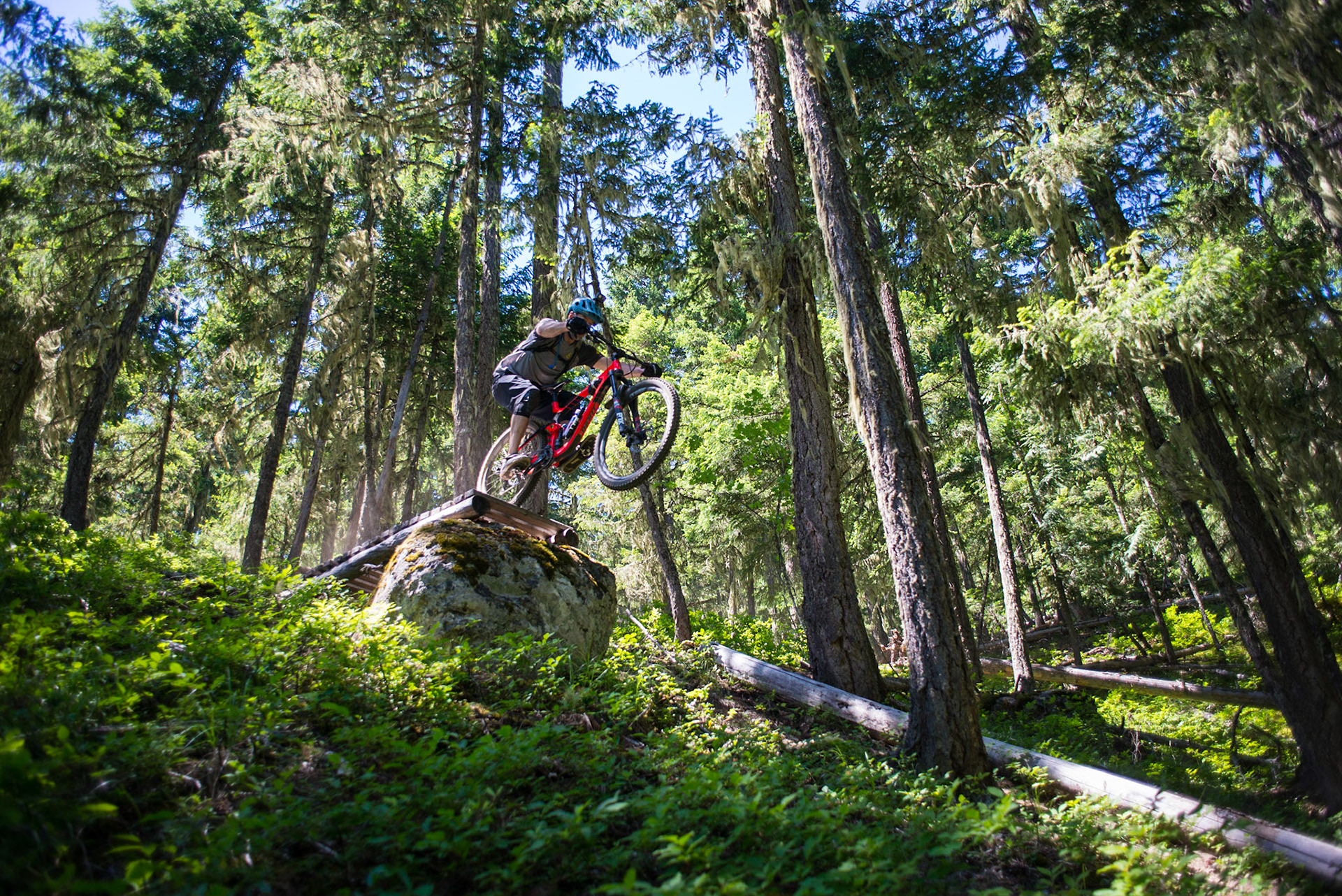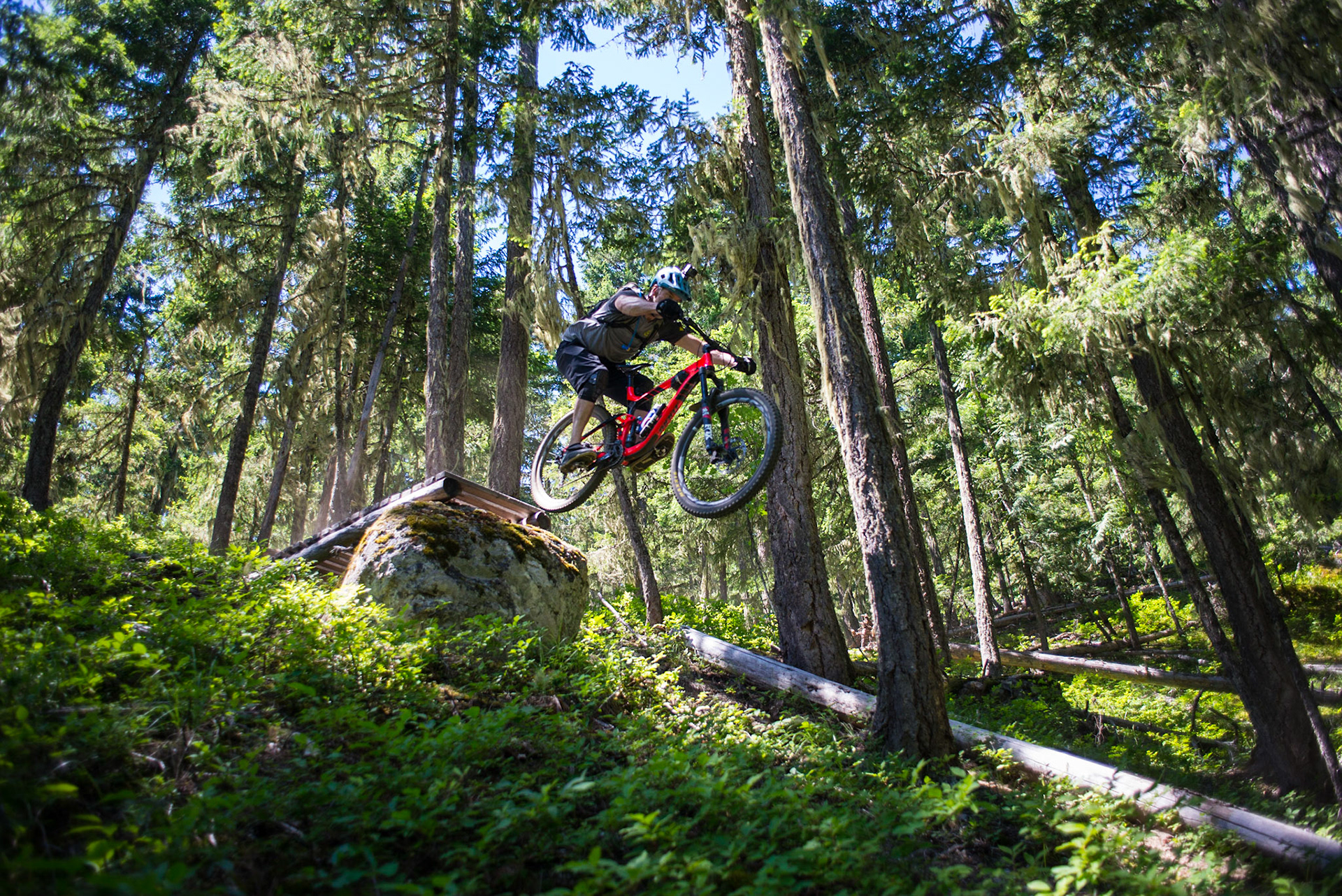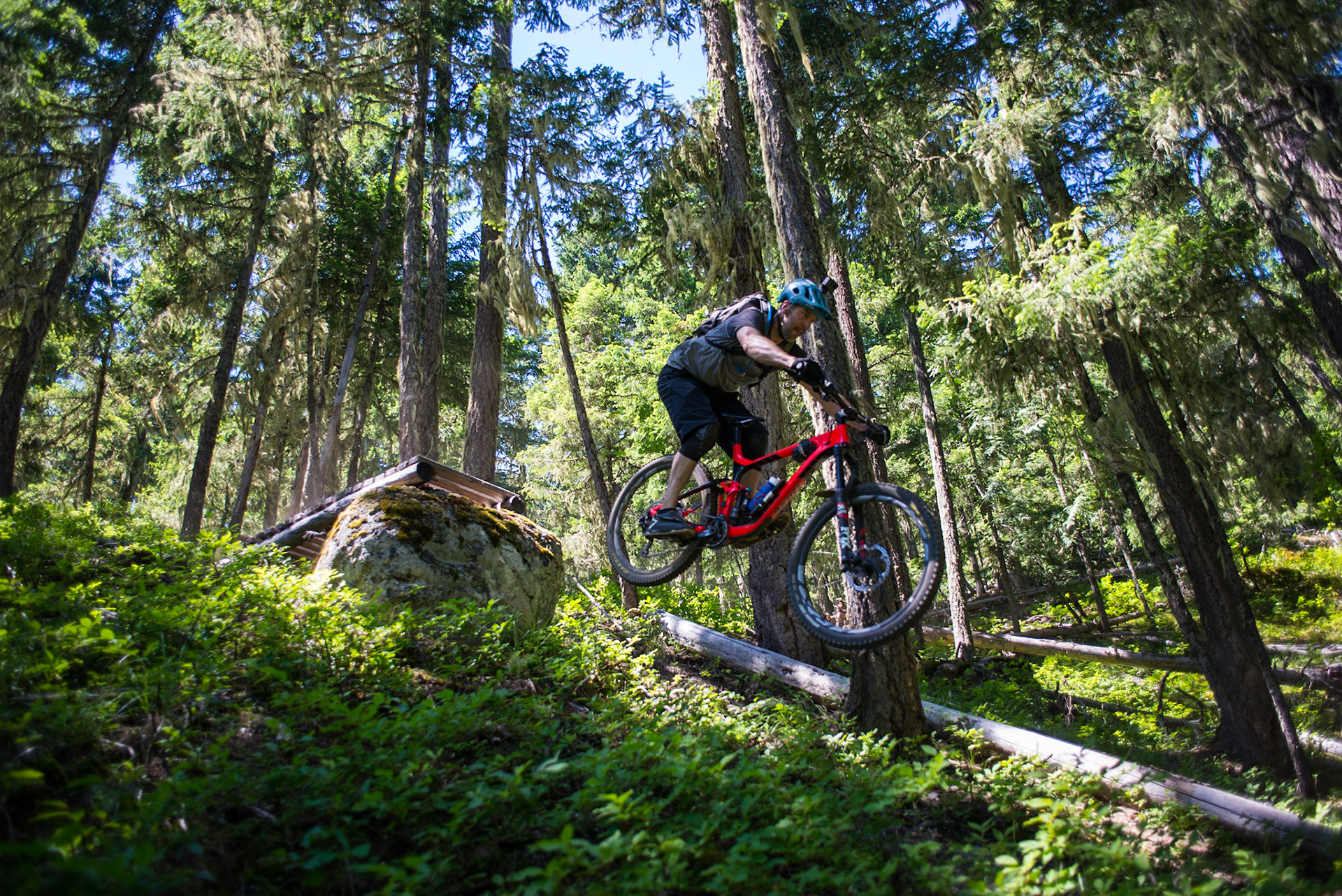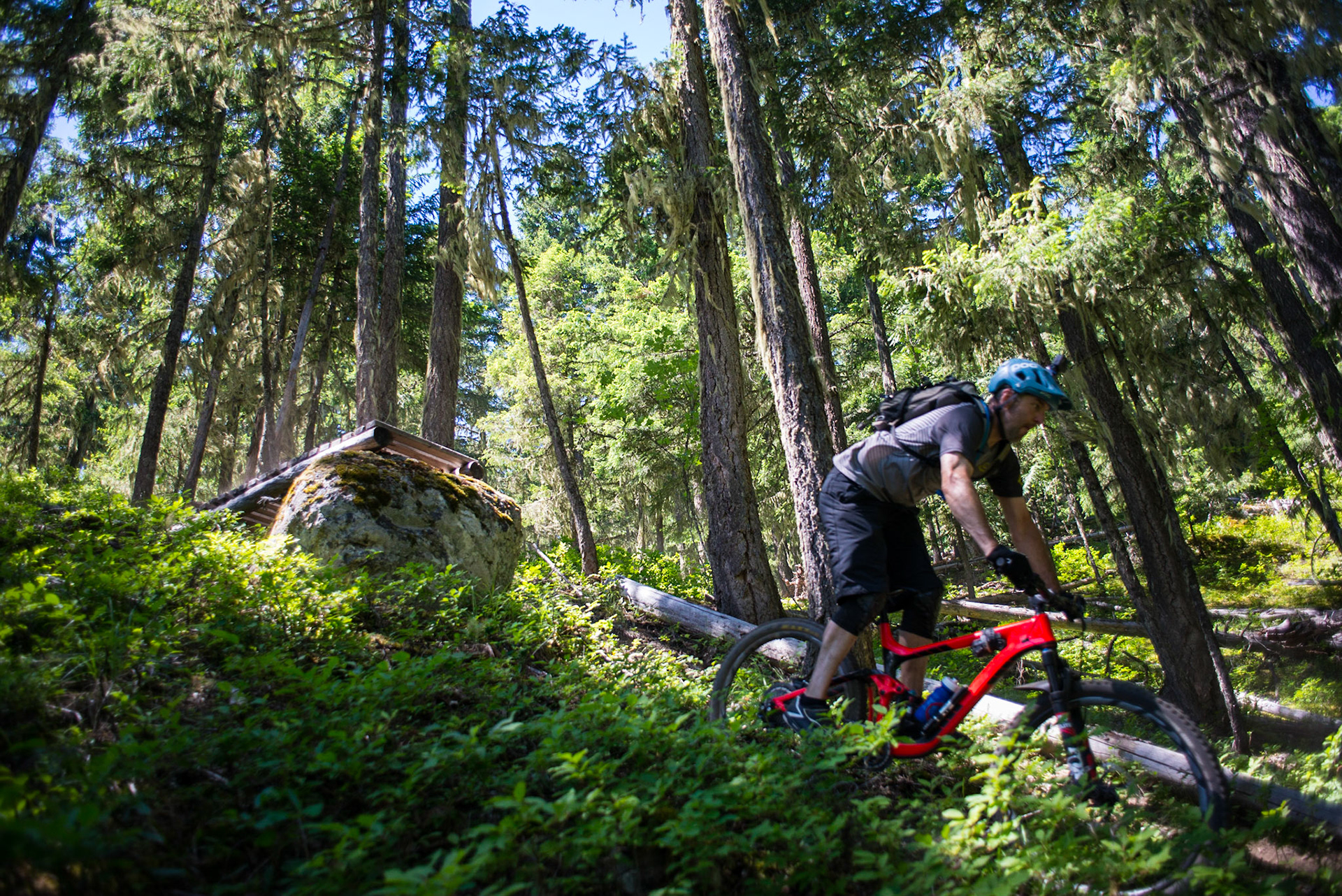 The Godfather getting sendy!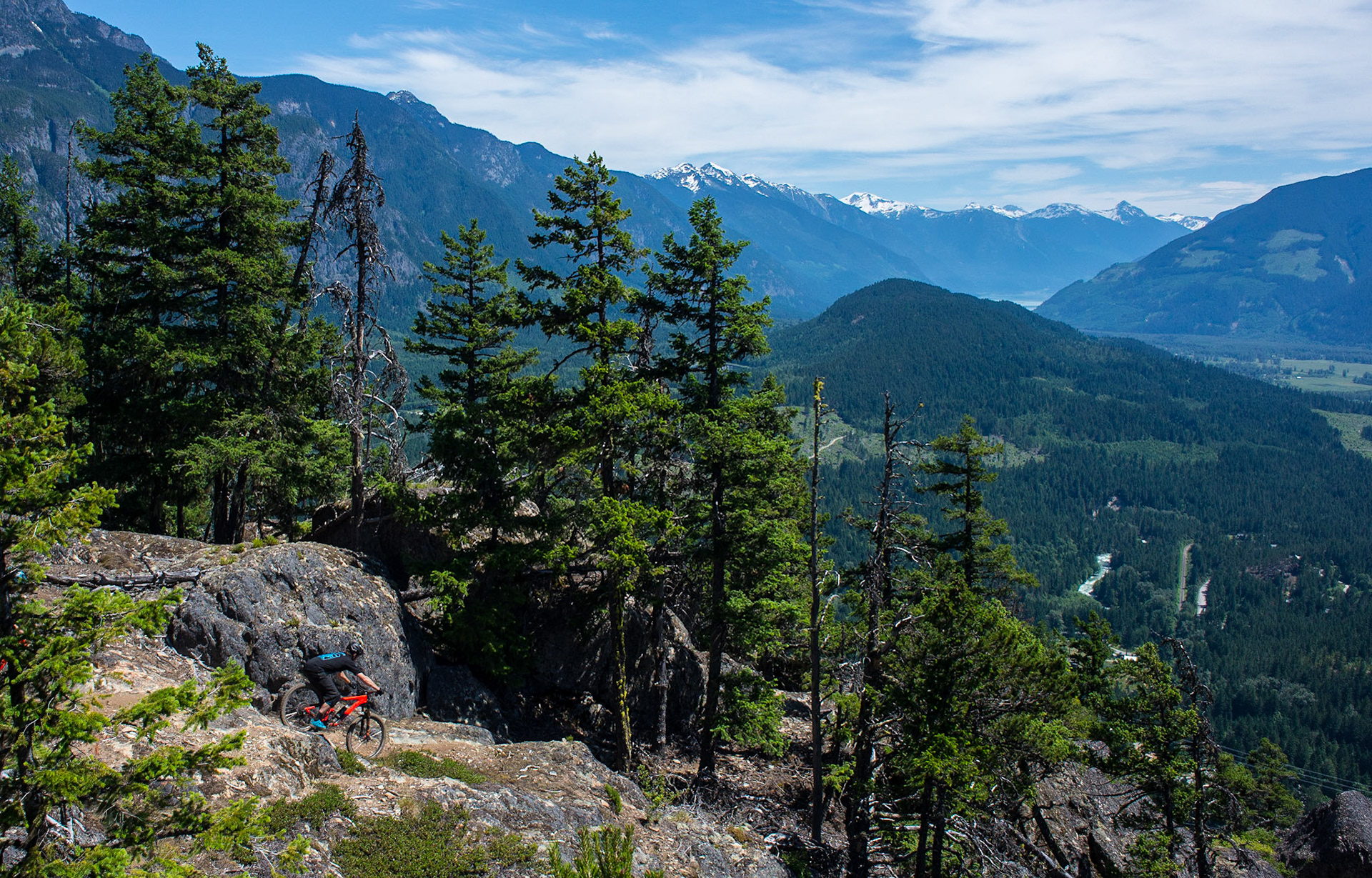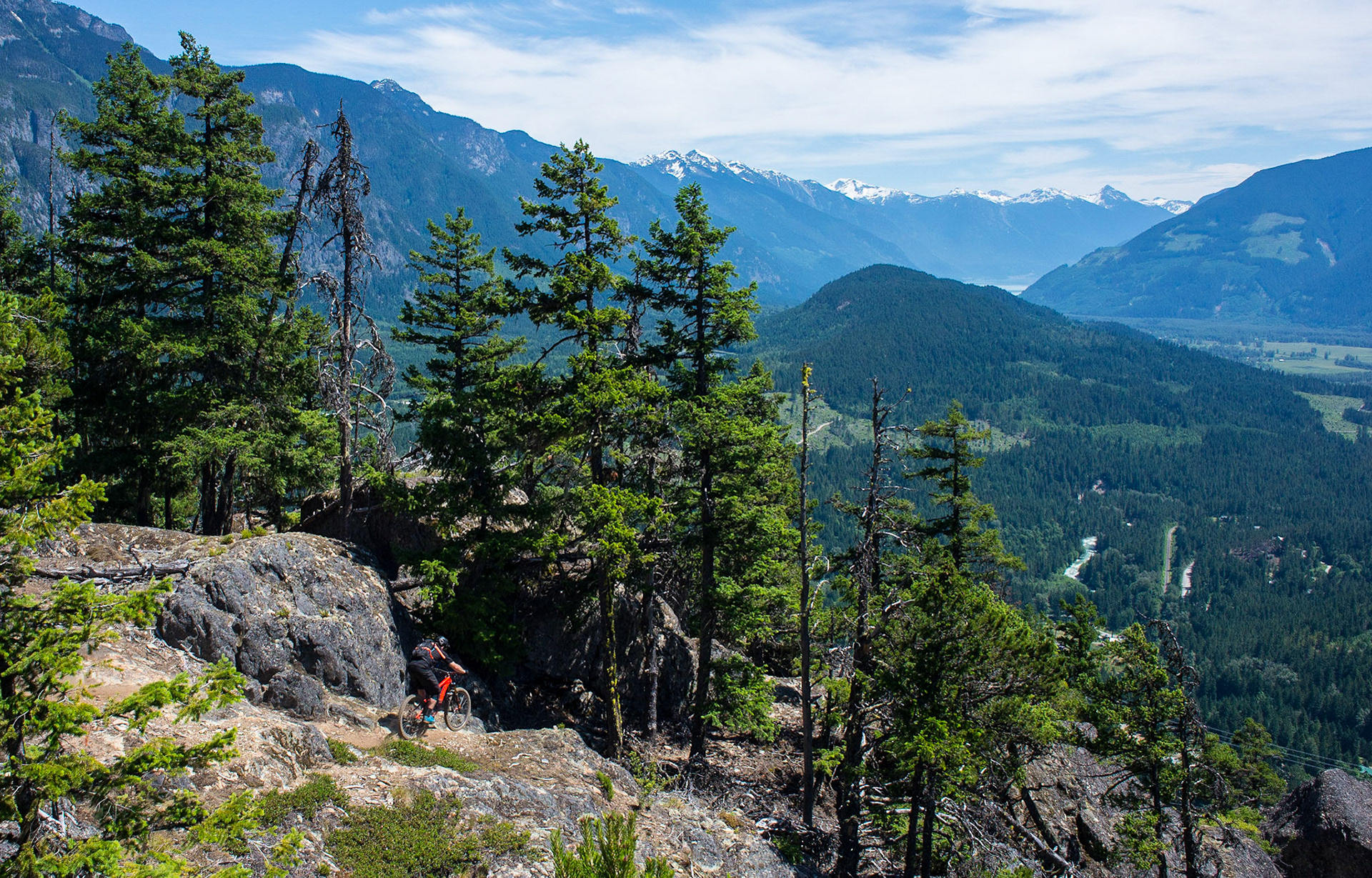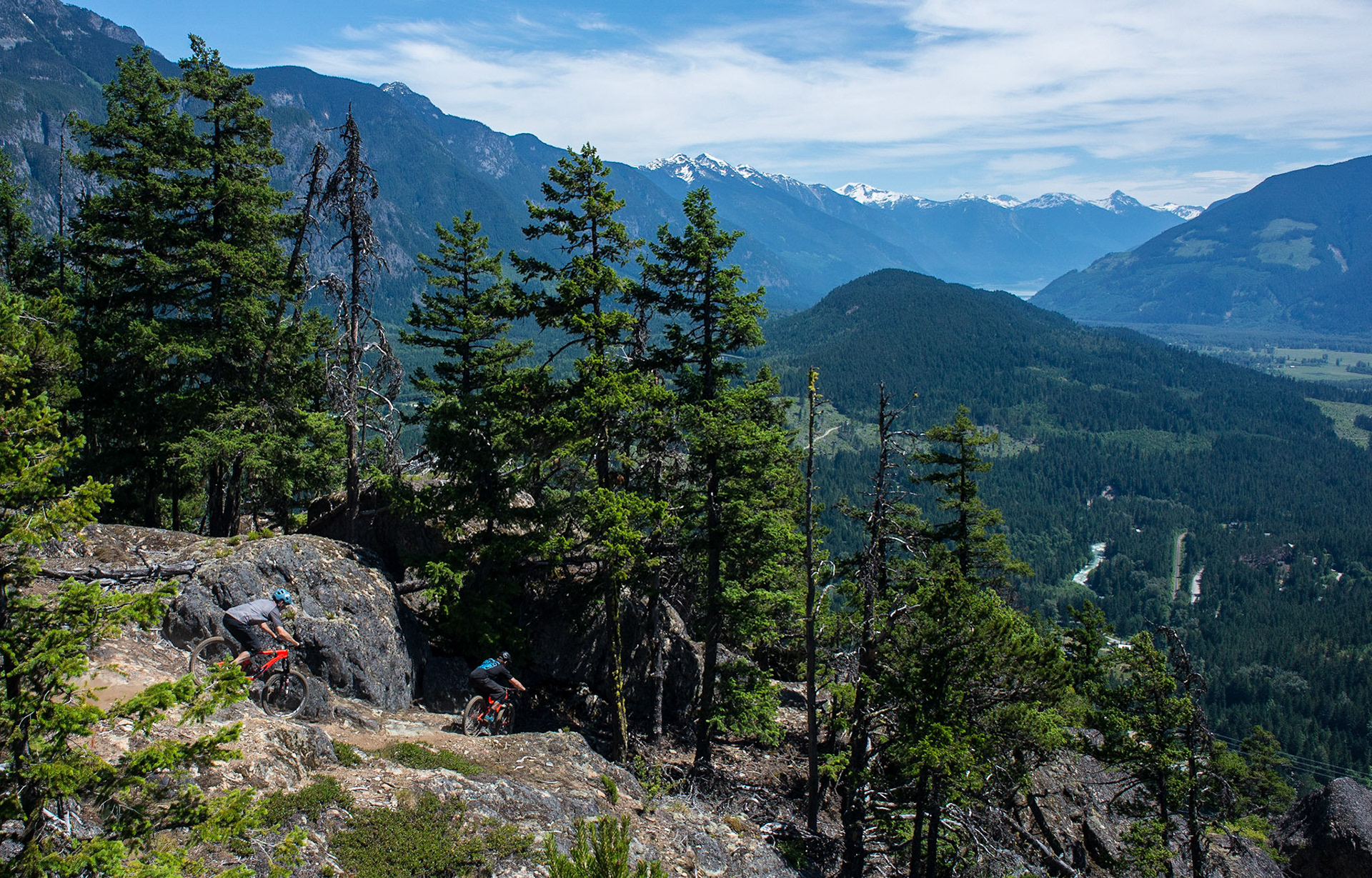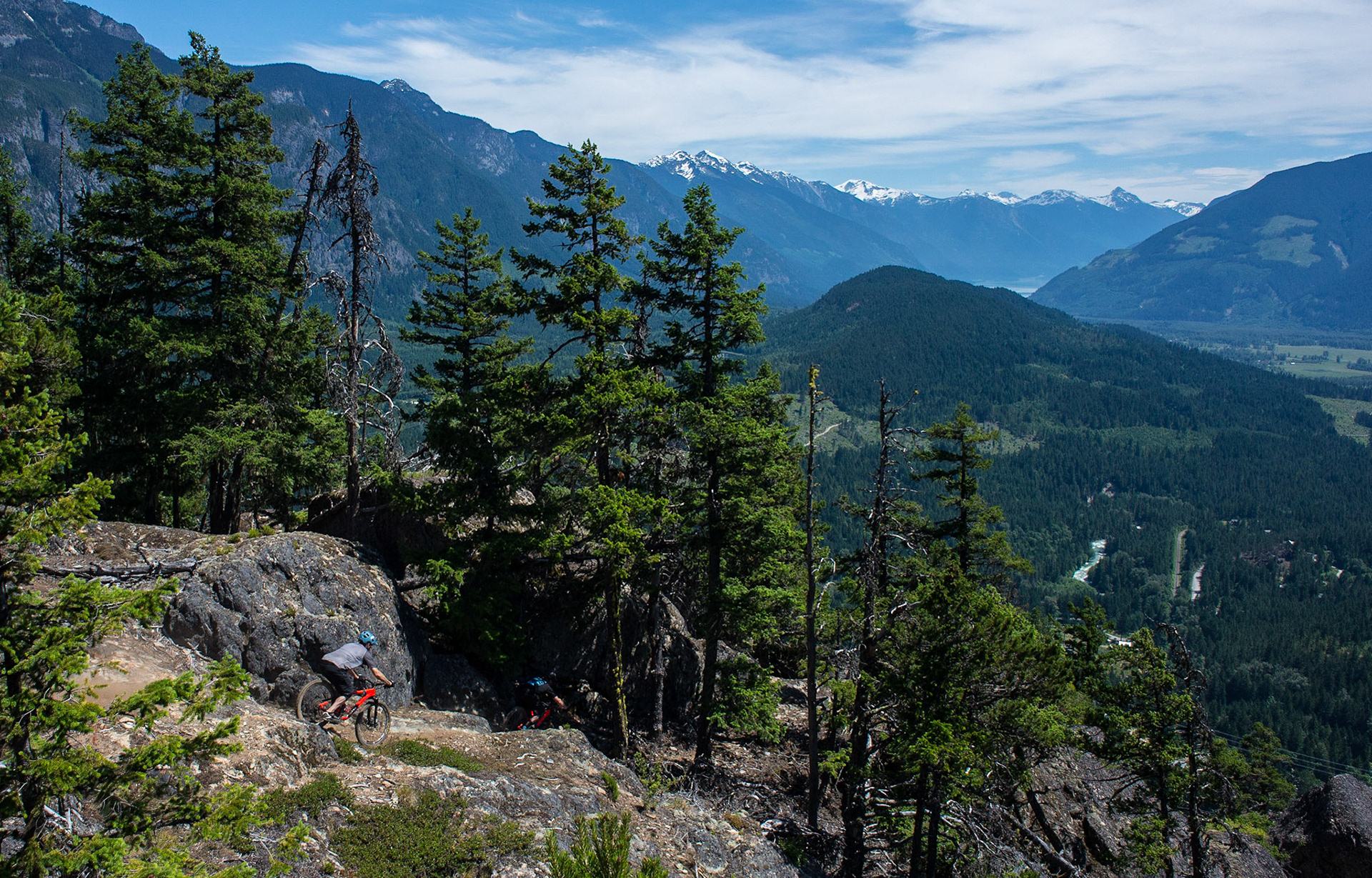 Davis and the Godfather playing follow the leader with Lillooet lake in background. Like I said some amazing views if you decide to stop and take it in.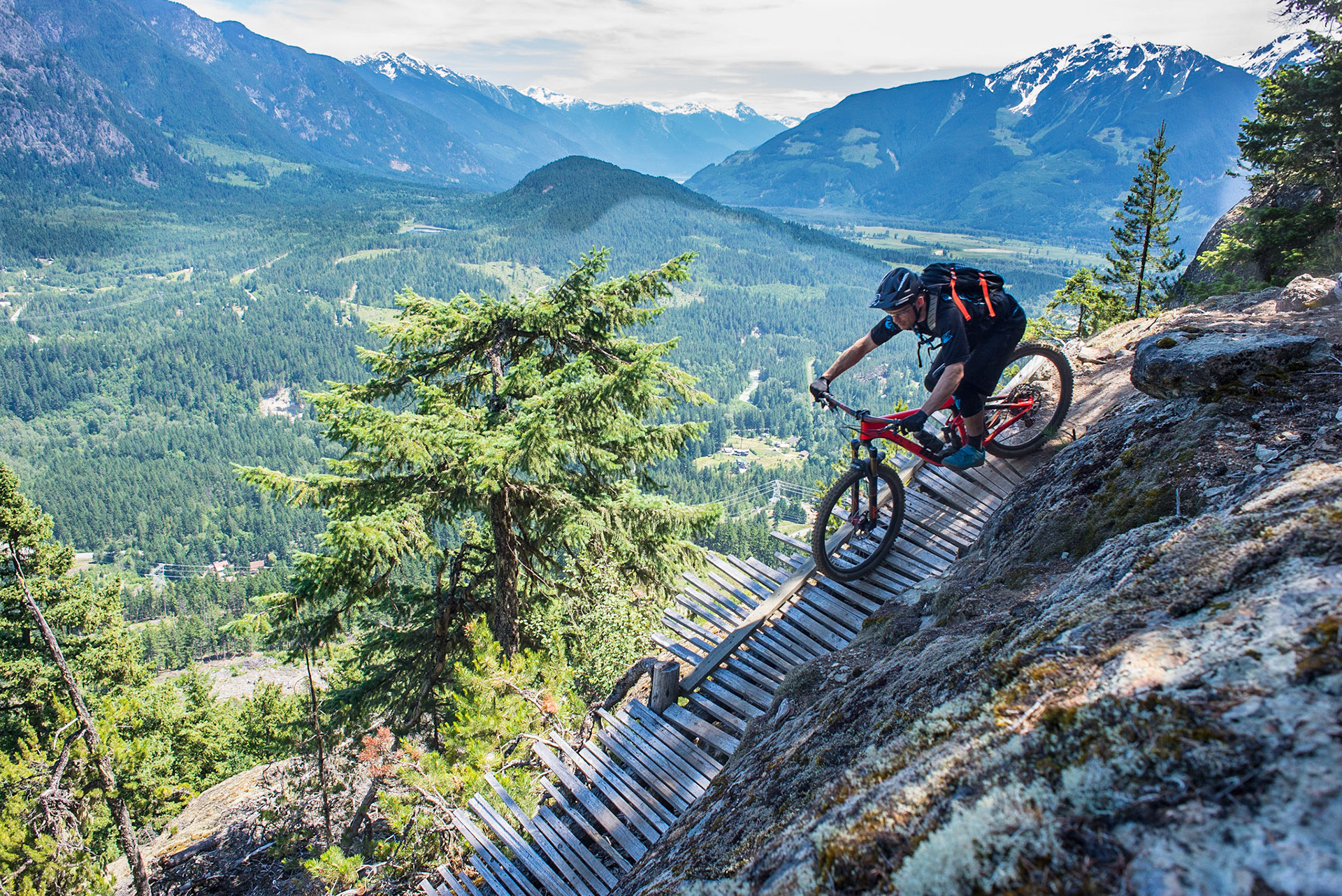 Great time for a little history lesson about JTR. The original trail name was "Titties and Beer" (T&B) The original builders were long time Pemberton trail builders . A few years later Jack Hannan,
a noted big-mountain skier took over resurrecting "T&B" it was easy access for him, Jack and his wife Laura Ogden had a place at the bottom of the trail. Sadly on March 31, 2010 an avalanche on Mt Currie had claimed the life of Jack. Jacks very close friend Jon Johnston had the name of "T&B" changed to "Jack the Ripper" to memorialize Jack Hannan. Jon maintains and makes sure JTR is good to go every spring for the masses to descend on it. So if you ride JTR make sure you drop a six pack off at the Bike Co. for Jon's hard work. Also don't forget when your ripping down JTR to scream out a few "Caw, caws!" for Jack!!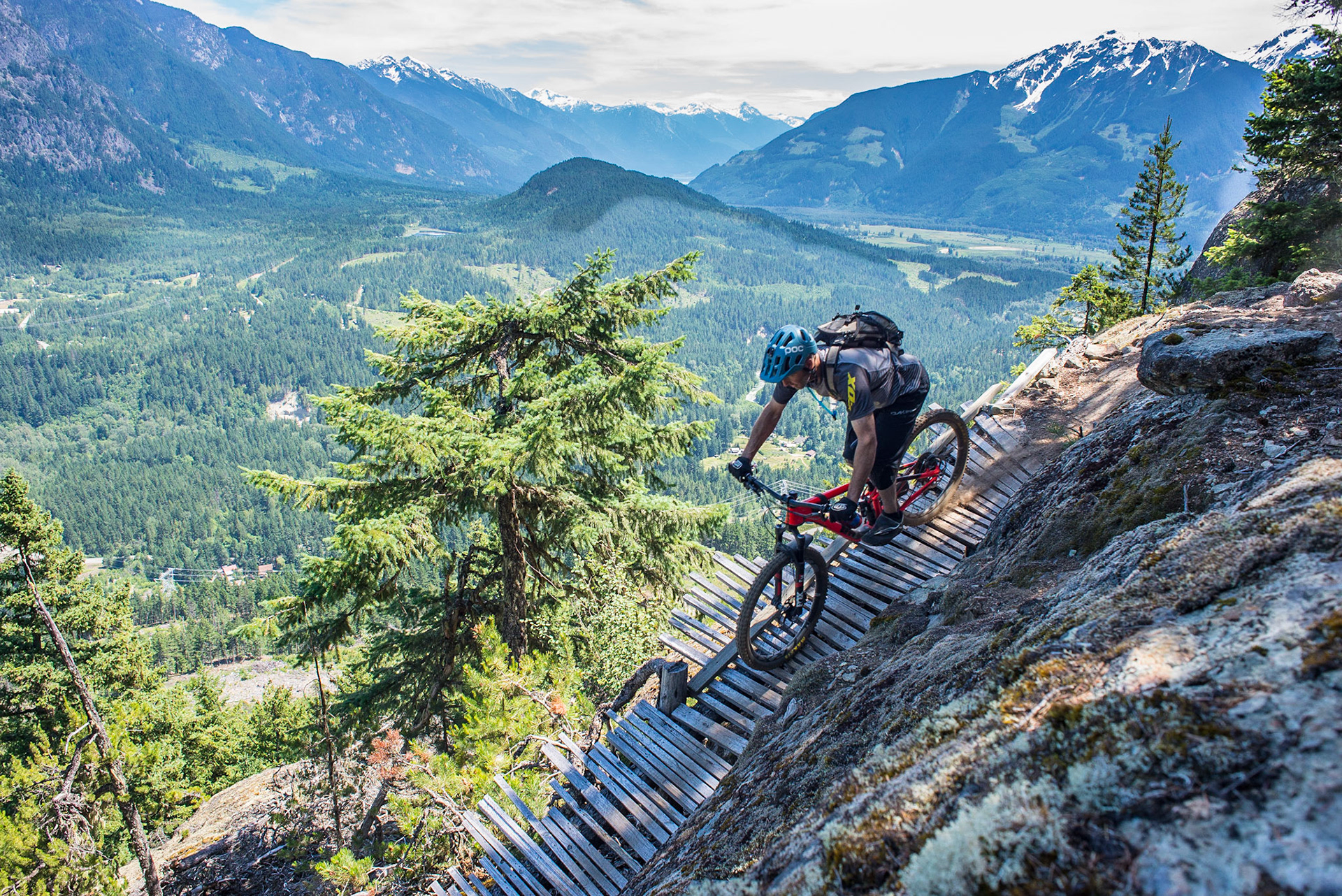 JTR ends on private property, the current owner of the property has been kind enough to grant access to users of JTR so please respect his property.Do not park vehicles in his driveway or loiter outside his property and clean up all your garbage.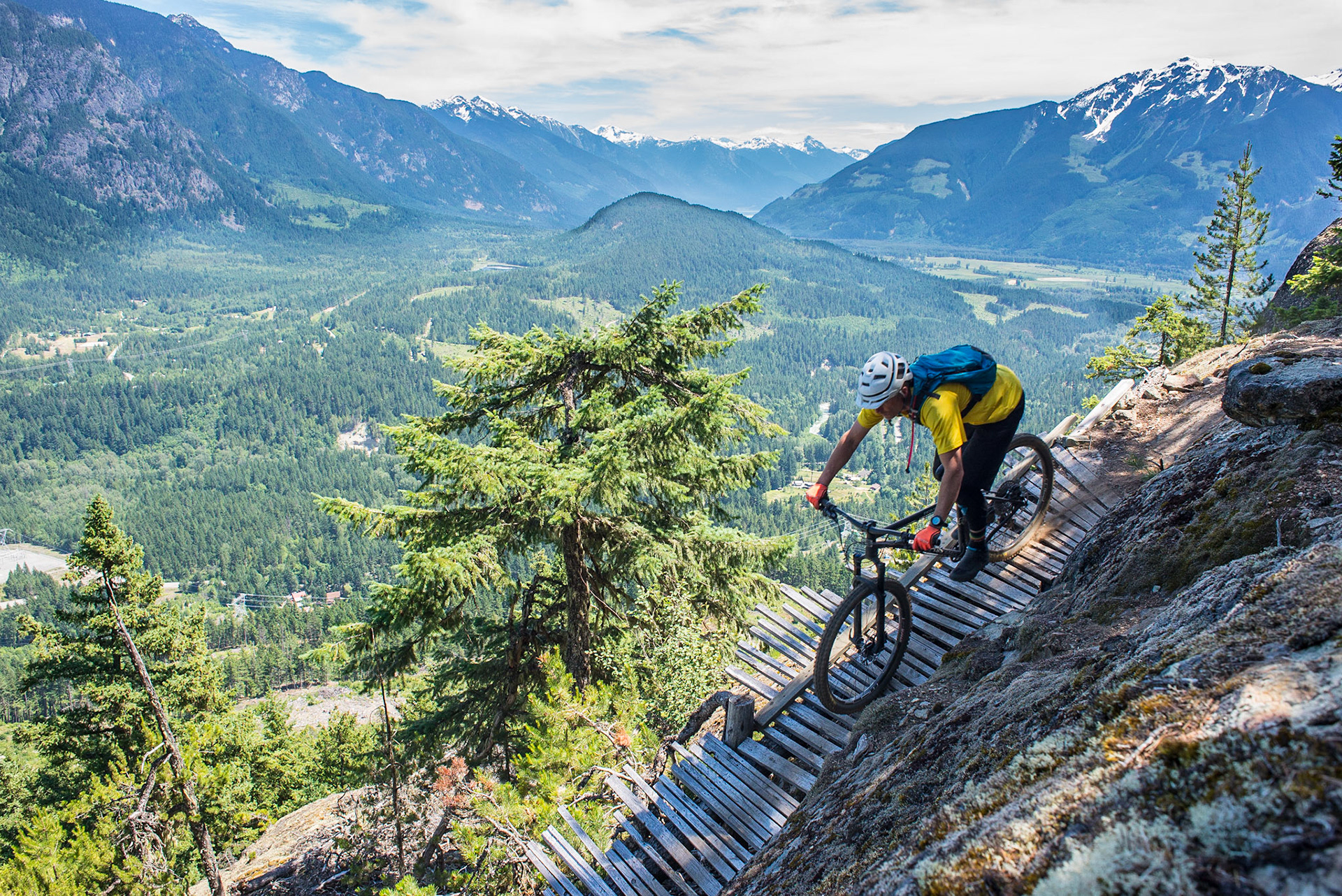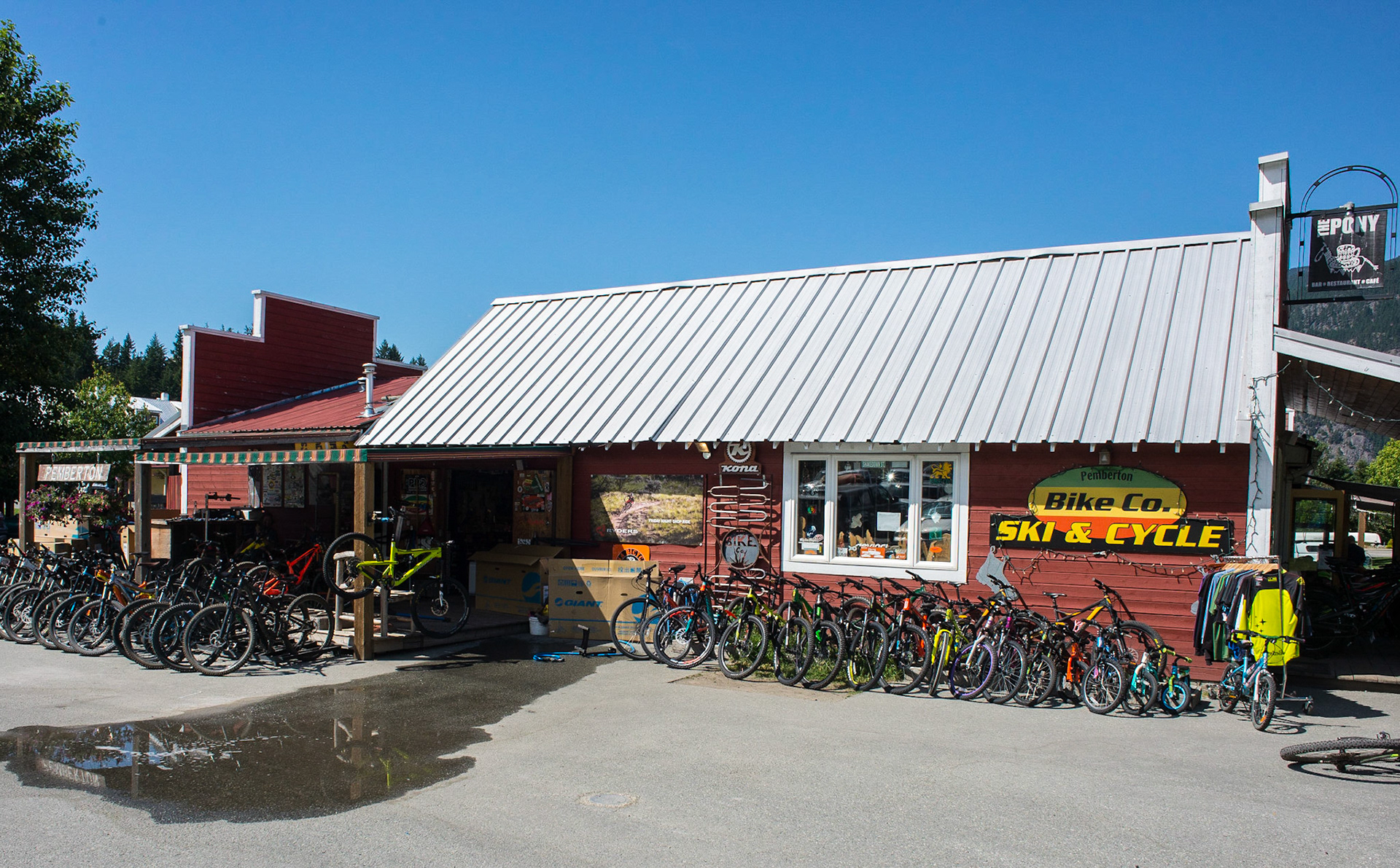 It was big day with around 1600m (5250 ft) of elevation gain in 35 km! Long ride on a  f'in hot day. It was time to have a beer with the boys at Bike Co. and share in some riding stories.

Caw, Caw!!!