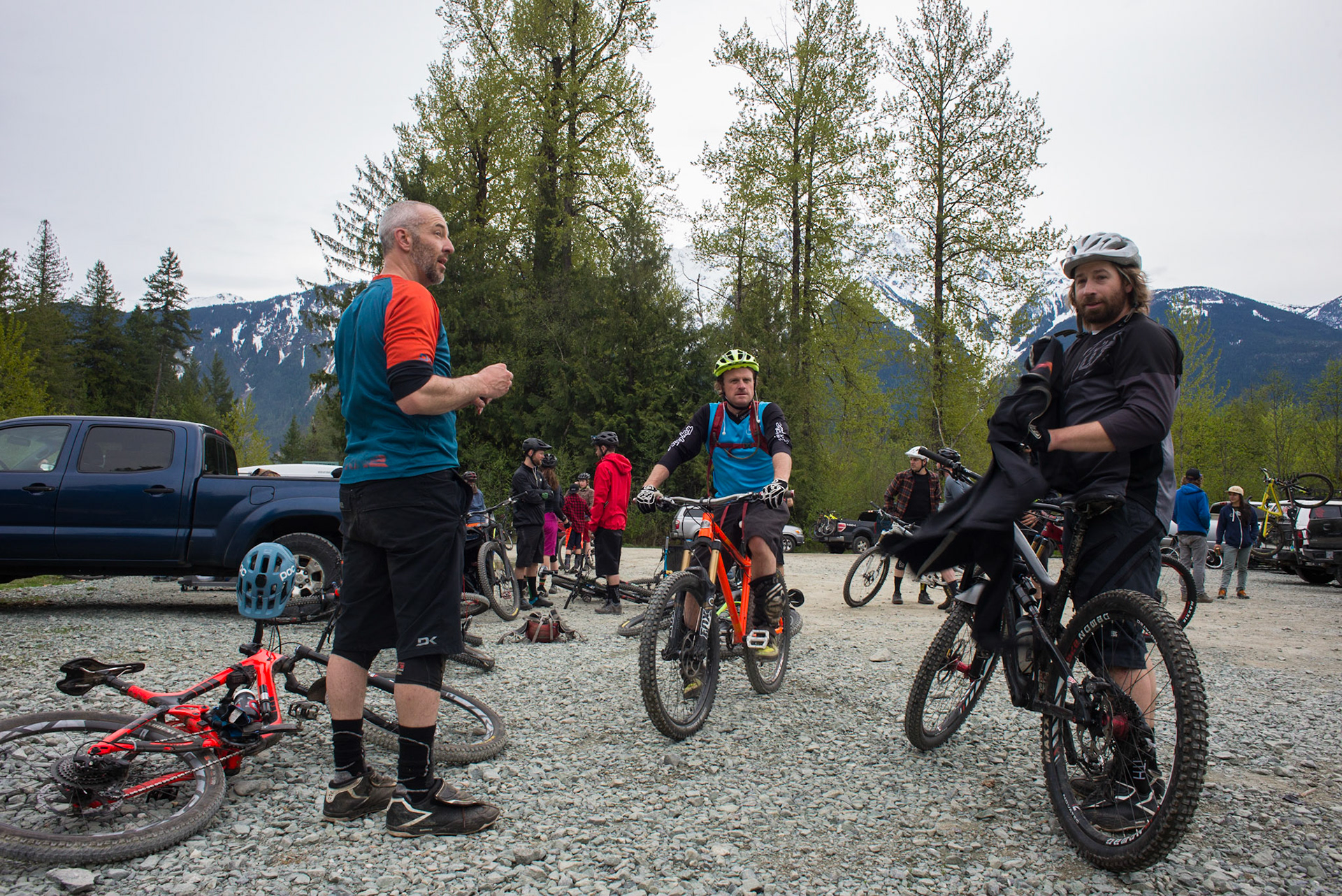 The boys talking strategy before the big event!! The course was:
 Start at gravel parking lot, up Mackenzie road to new climbing trail. Up new climbing trail to top, then left down road to end of Rogers Road. Turn right Head towards mosquito lake, climb up to top of lake loop. Take first right trail in trees to Lake Loop, around lake, climb up to the top of Econoline. Down Econoline and Right onto Rock and Roll. Down Rock and Roll left into Strawberry Fields / Lost in SpaceExit onto road, left up to Dark Forest. Down Dark Forest to Lyons trail to Crosstown,Crosstown to Lower Moosejaw Parking lot.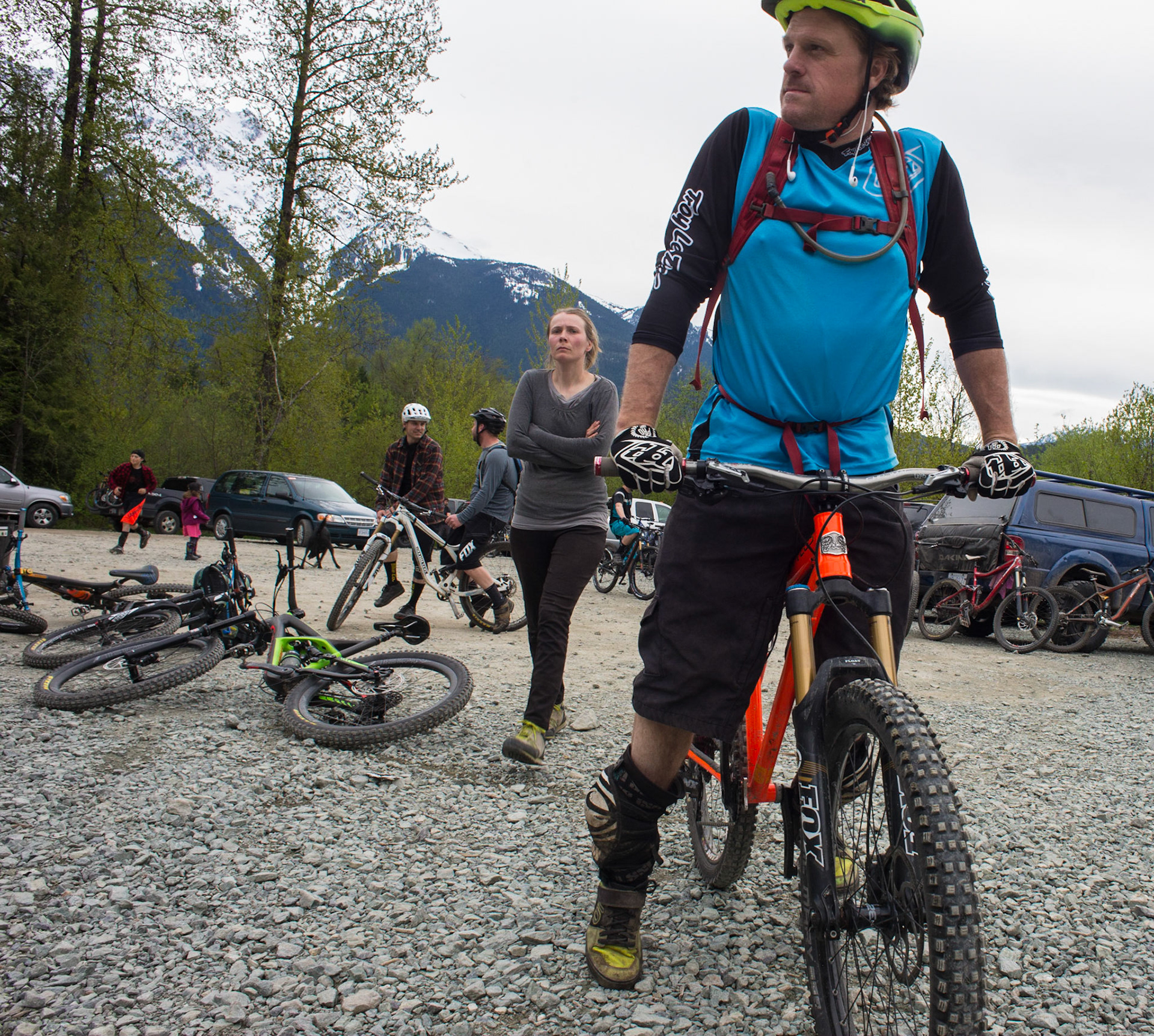 Darren seems to be practicing the old bar hump and getting focused for the hip jump on the bottom of Moose Jah....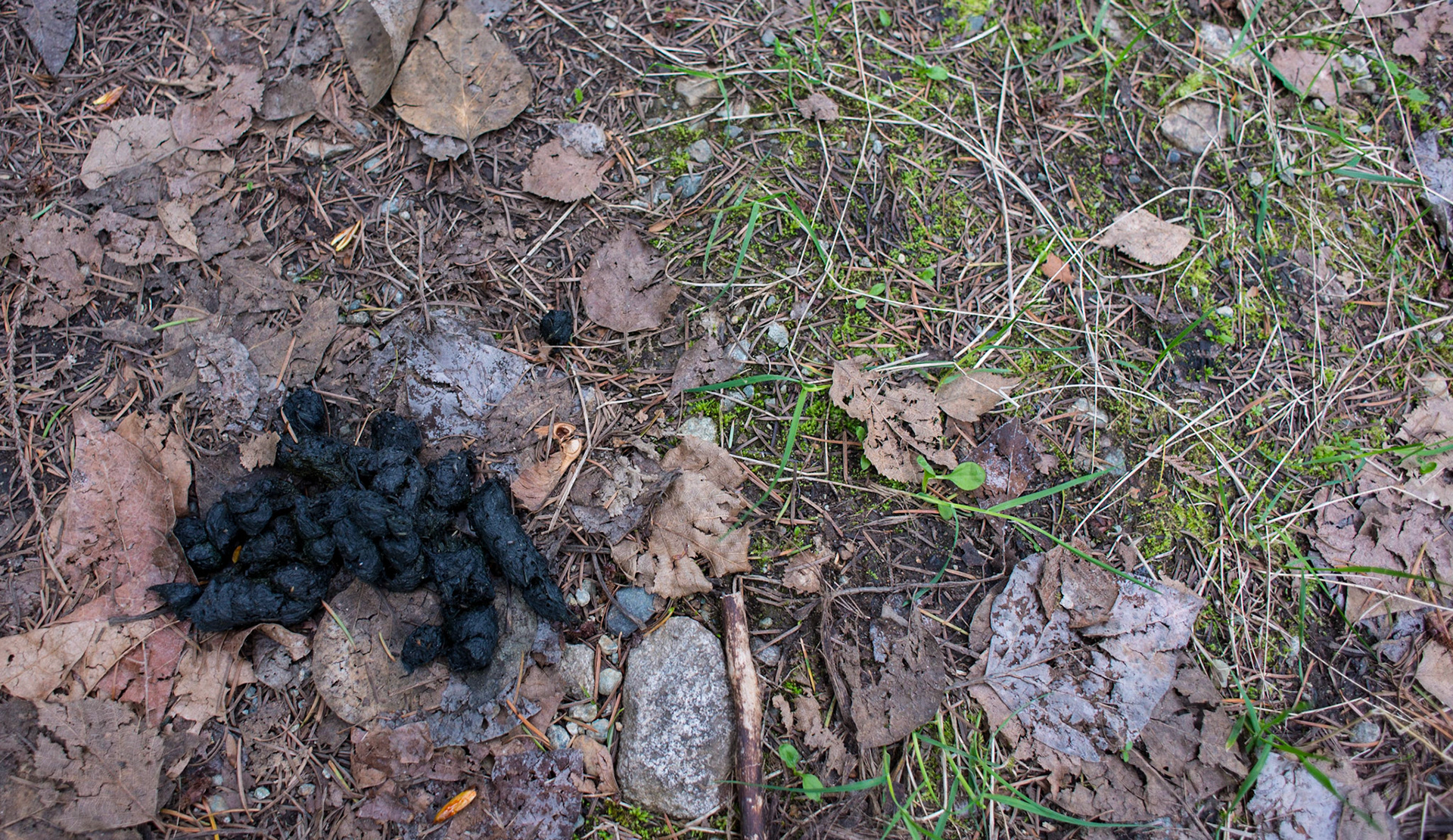 Be cautious out there! Them bears are down from the mountains and are hungry! It was a long winter for those hairy critters too!!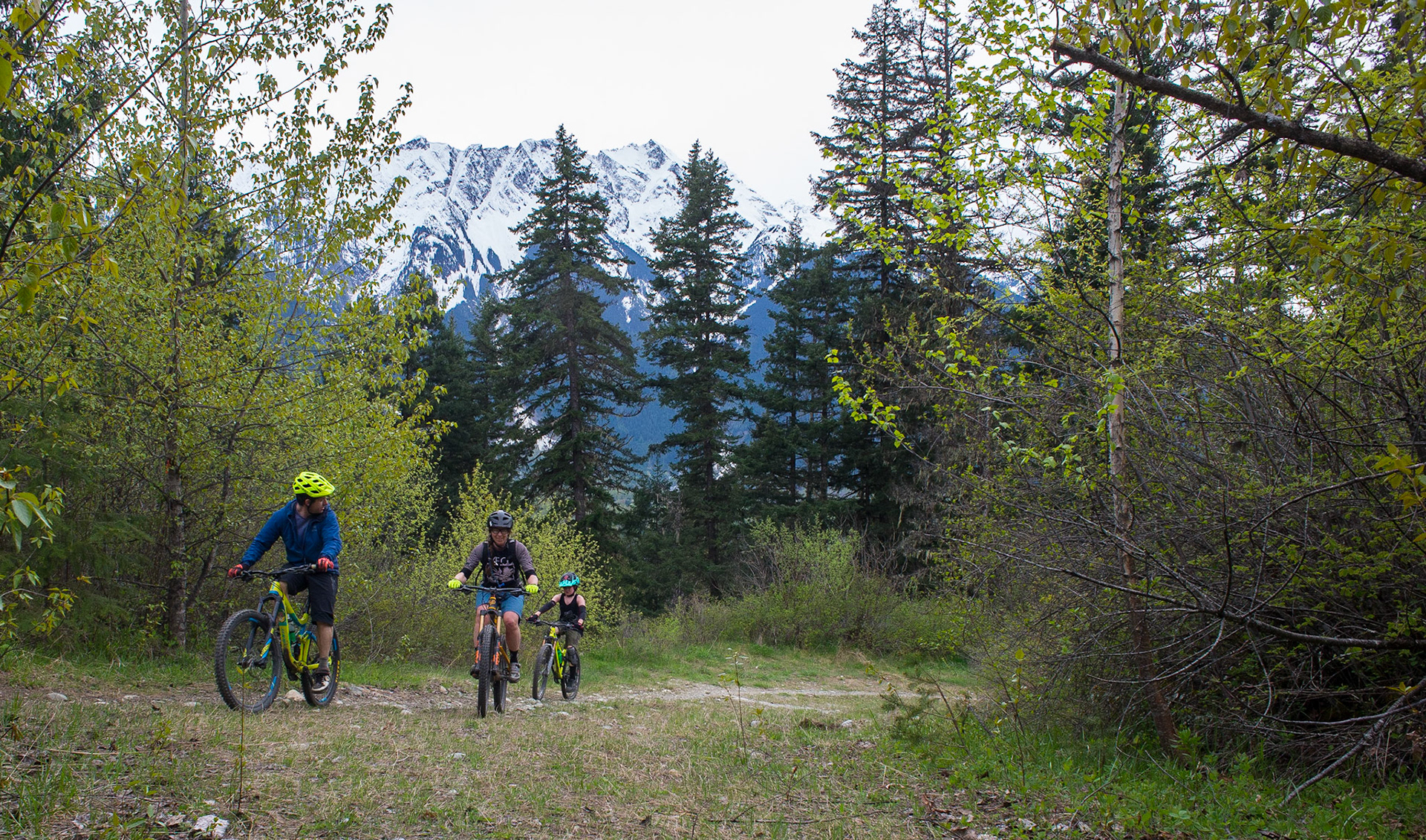 Good to see some families out enjoying the PORCA toonies and guess what they were in front for a bit!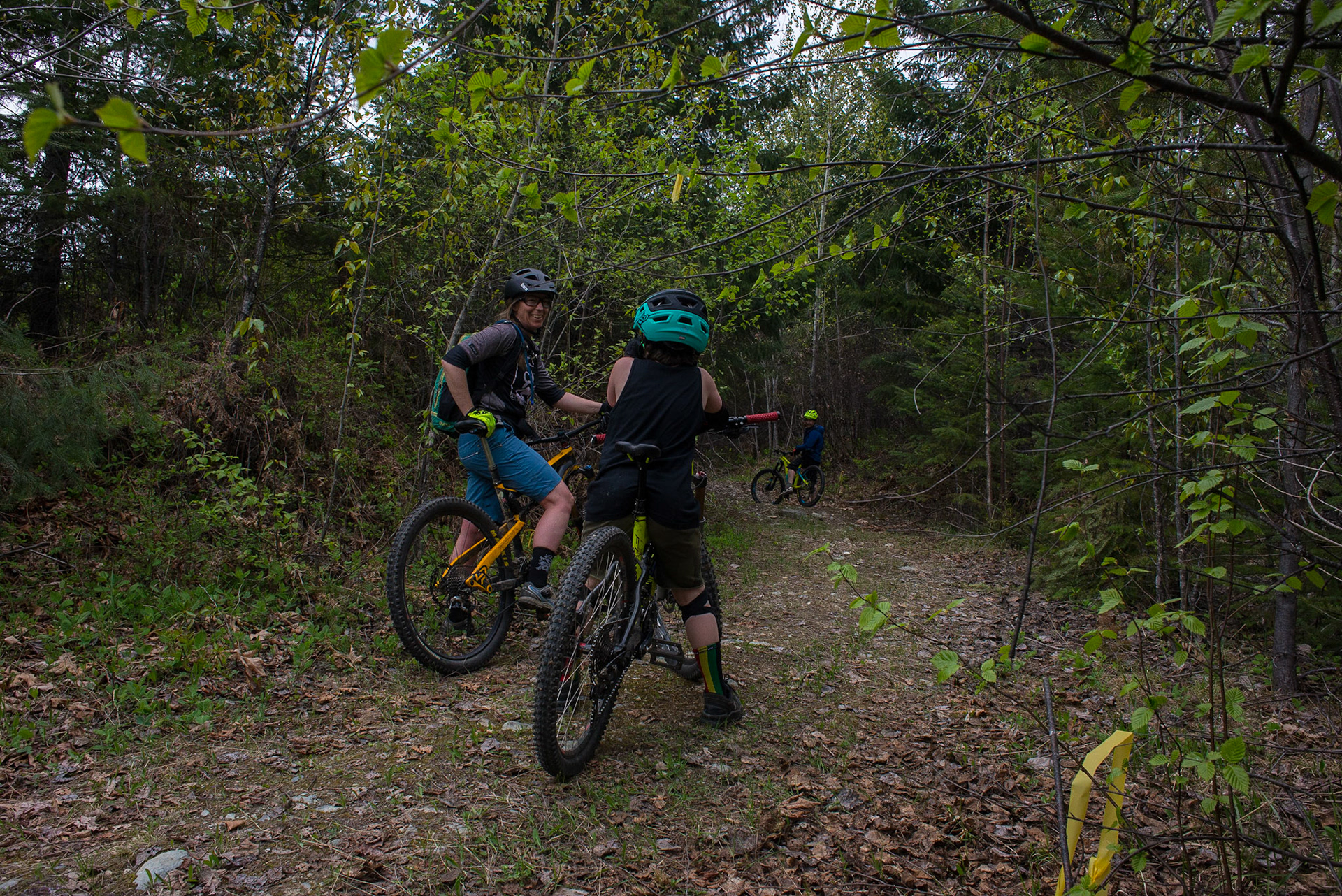 They were in front until it was break time for the young one!!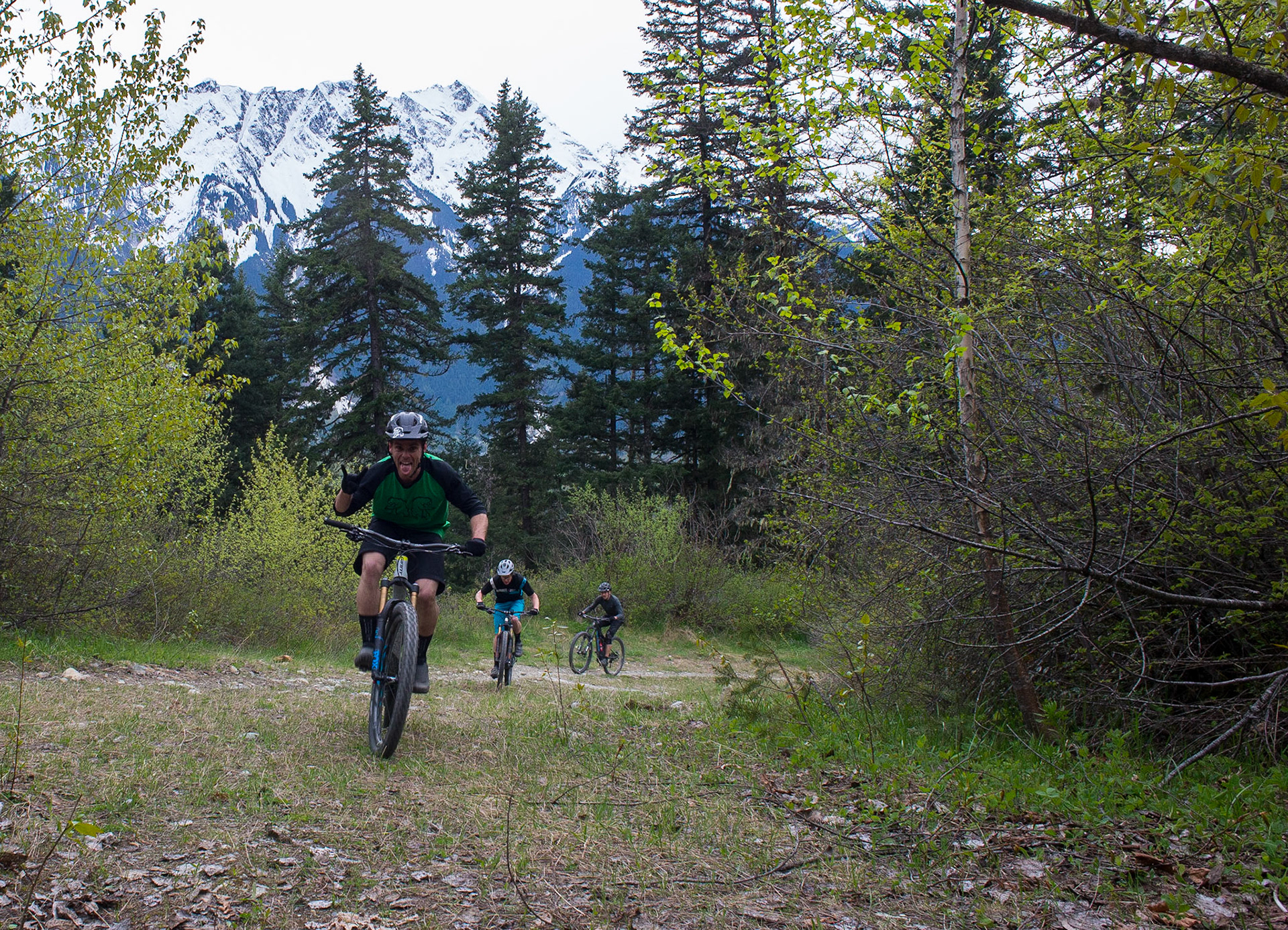 The horns were out and Davis was out in front again.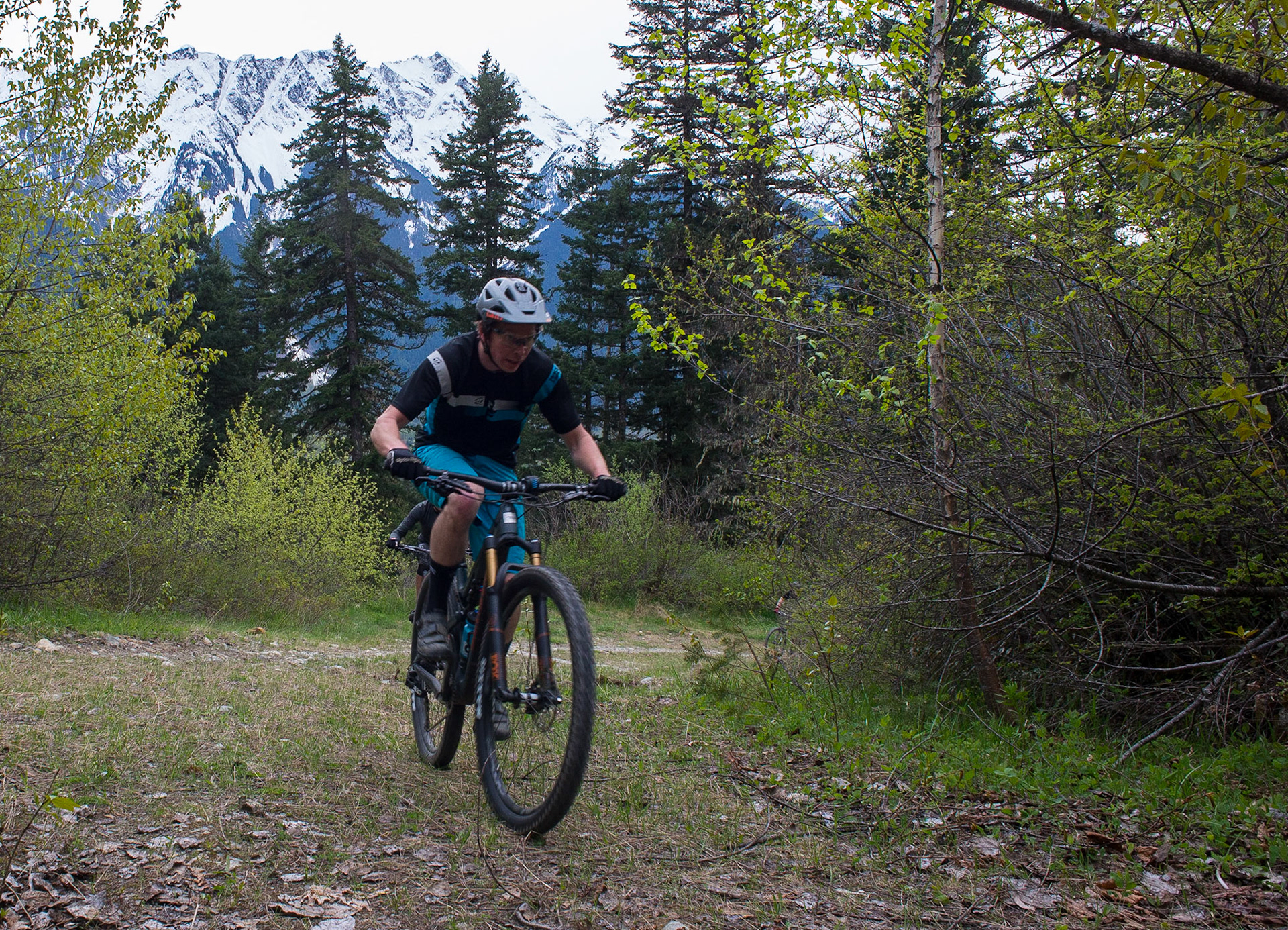 Shane was meters behind and had no time to flip out the horns he was in "catch Davis mode".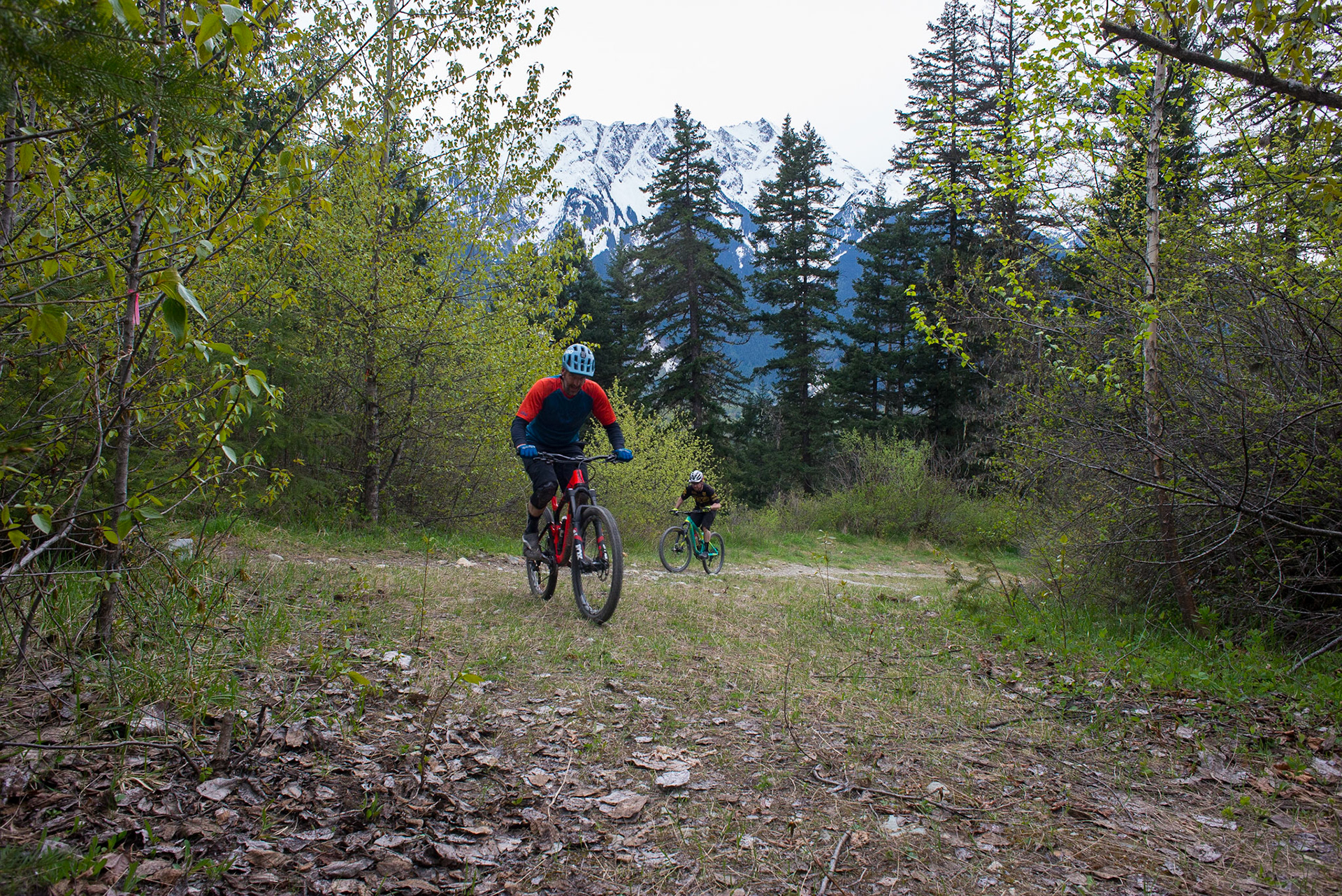 The GodFather looked a little tired from the Pemberton Enduro last weekend still a good showing for the old boy!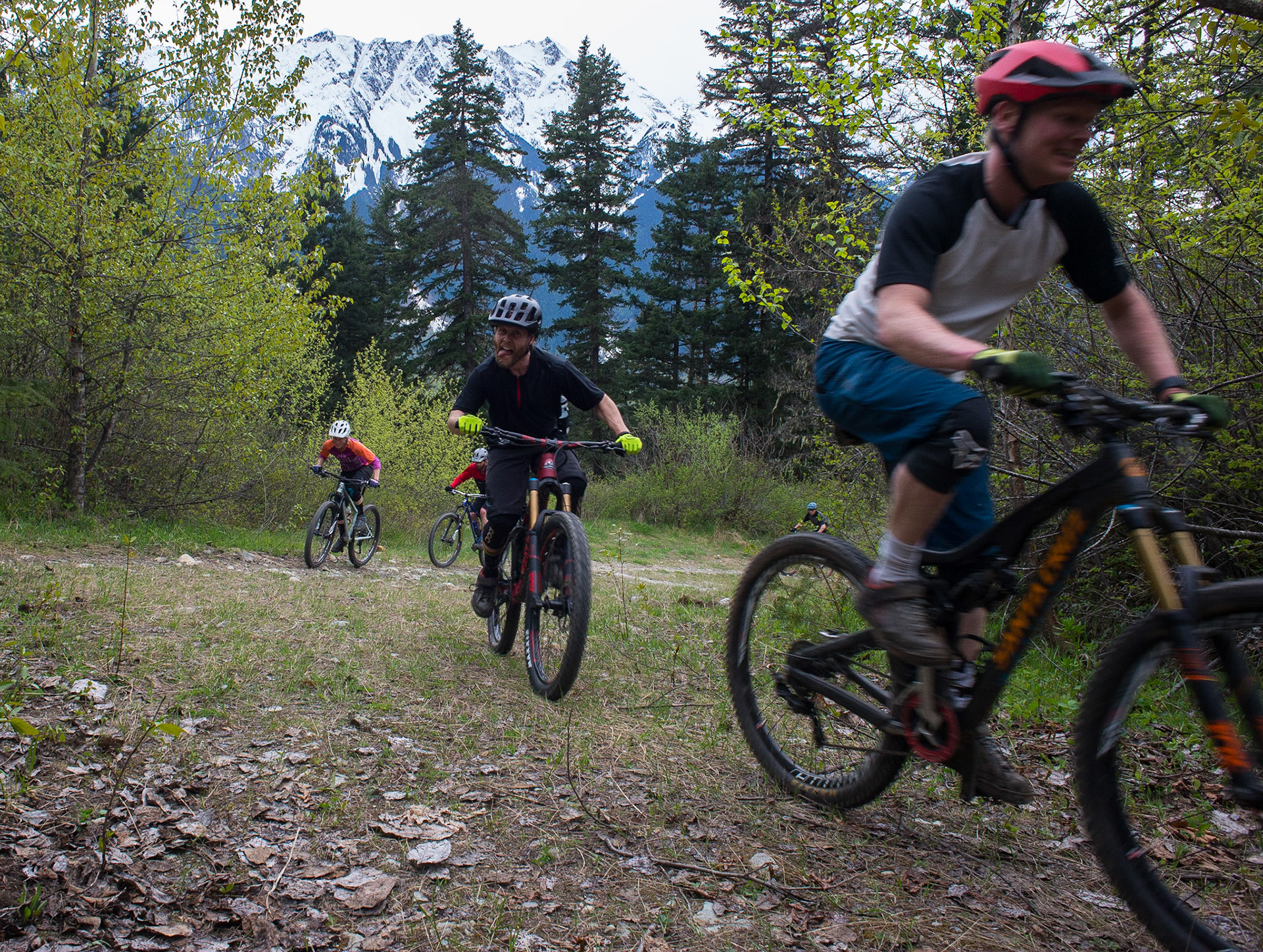 Tyler doing his best imitation of the Maouri Haka? He is a scary dude and very intimidating when it comes to toonie rides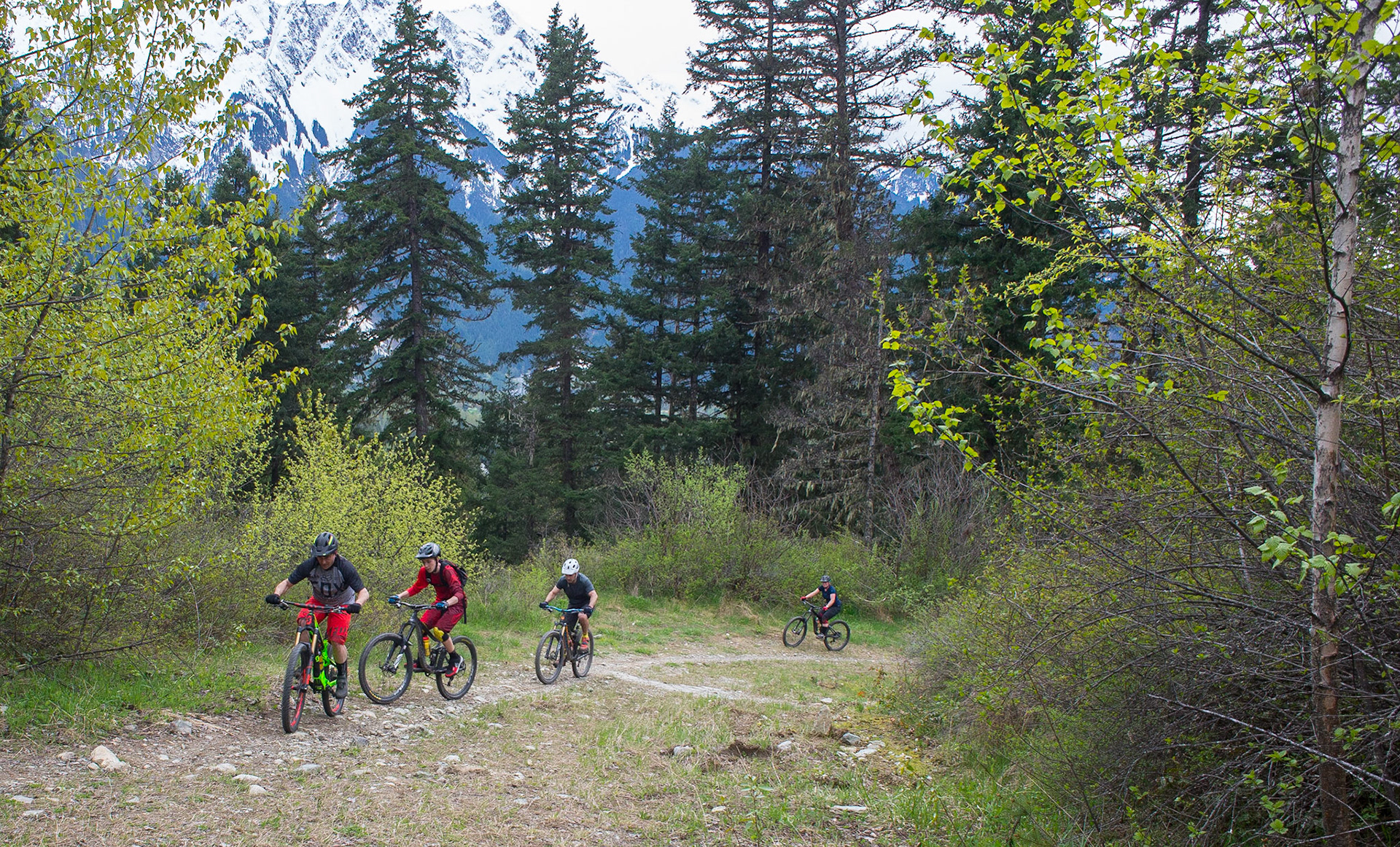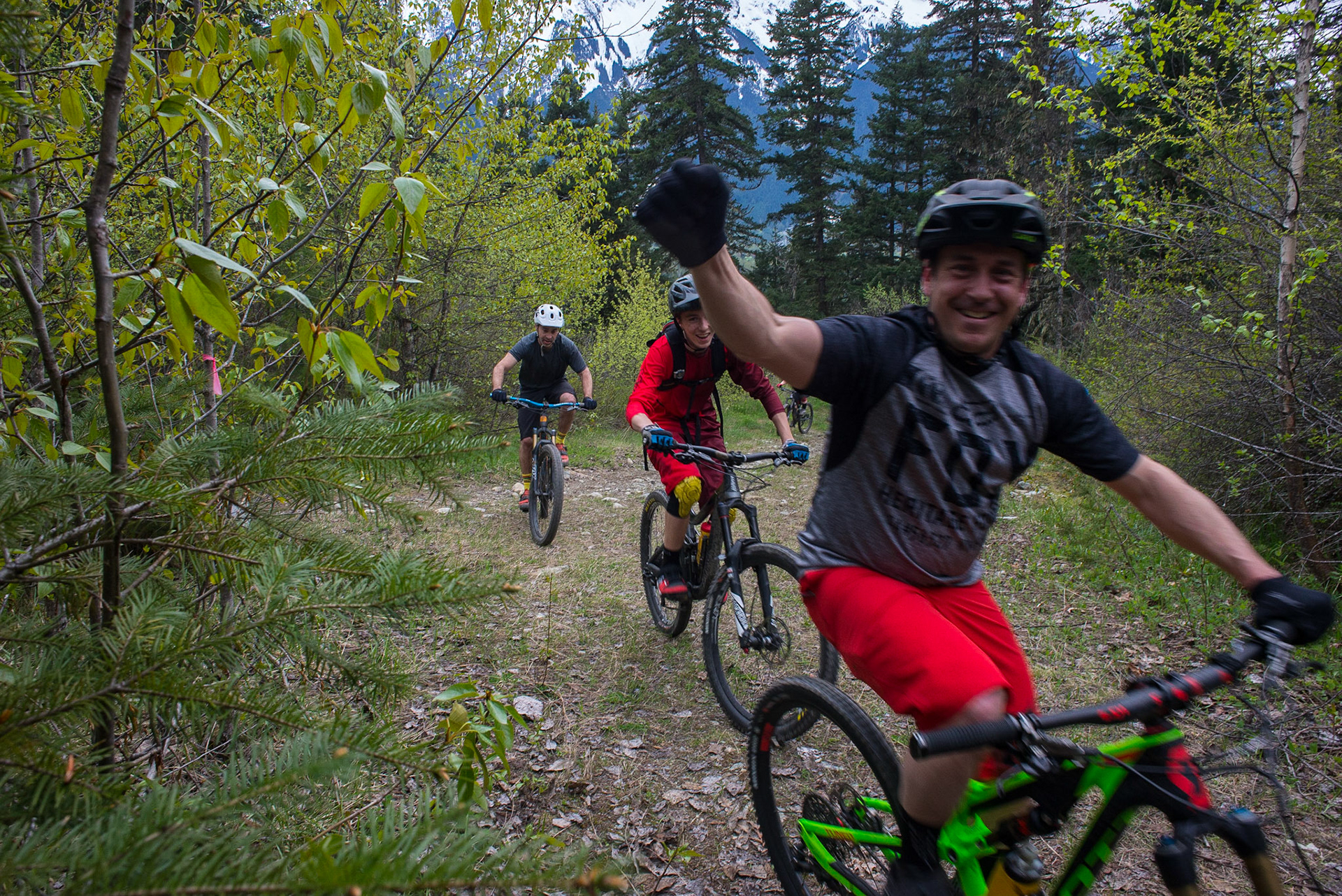 Mark and his son enjoying family time at the toonie ride. Who beat who Mark?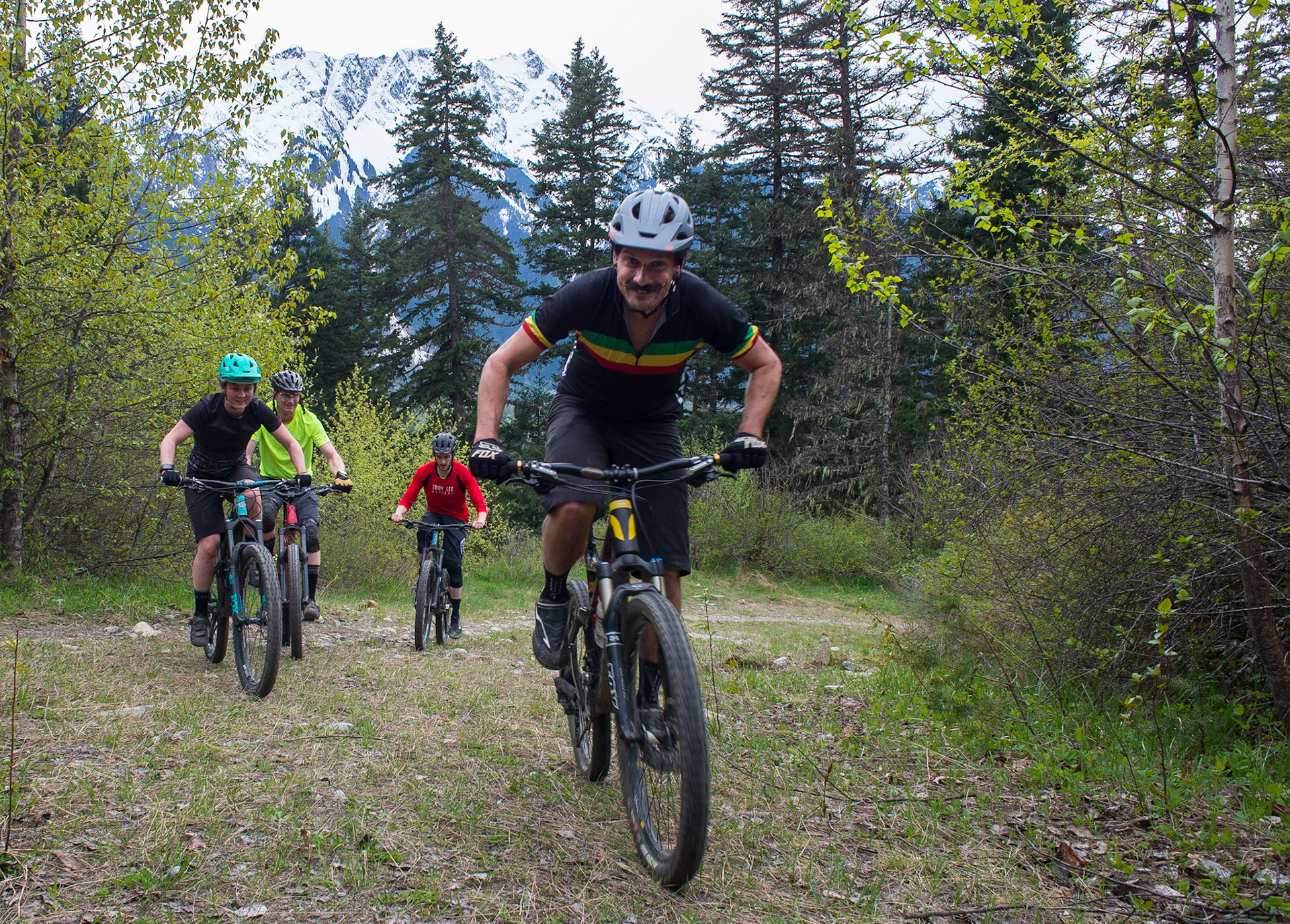 Look at that stache! Rudy sporting a very hipster looking mustache.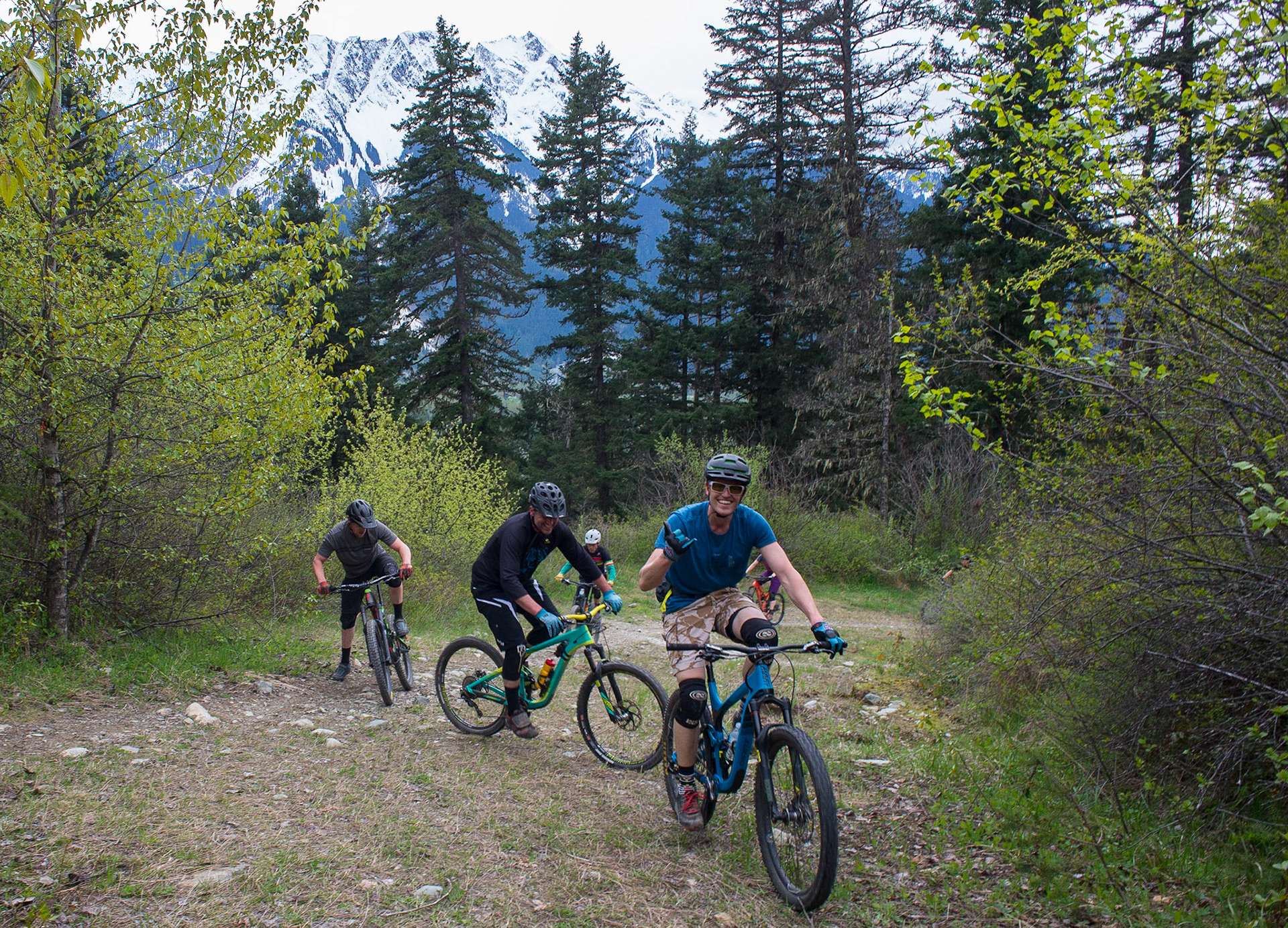 Doctor Nick out ahead of the two kids behind him! Tom and Cam goofing around and not taking the toonie ride serious! Good on ya boys.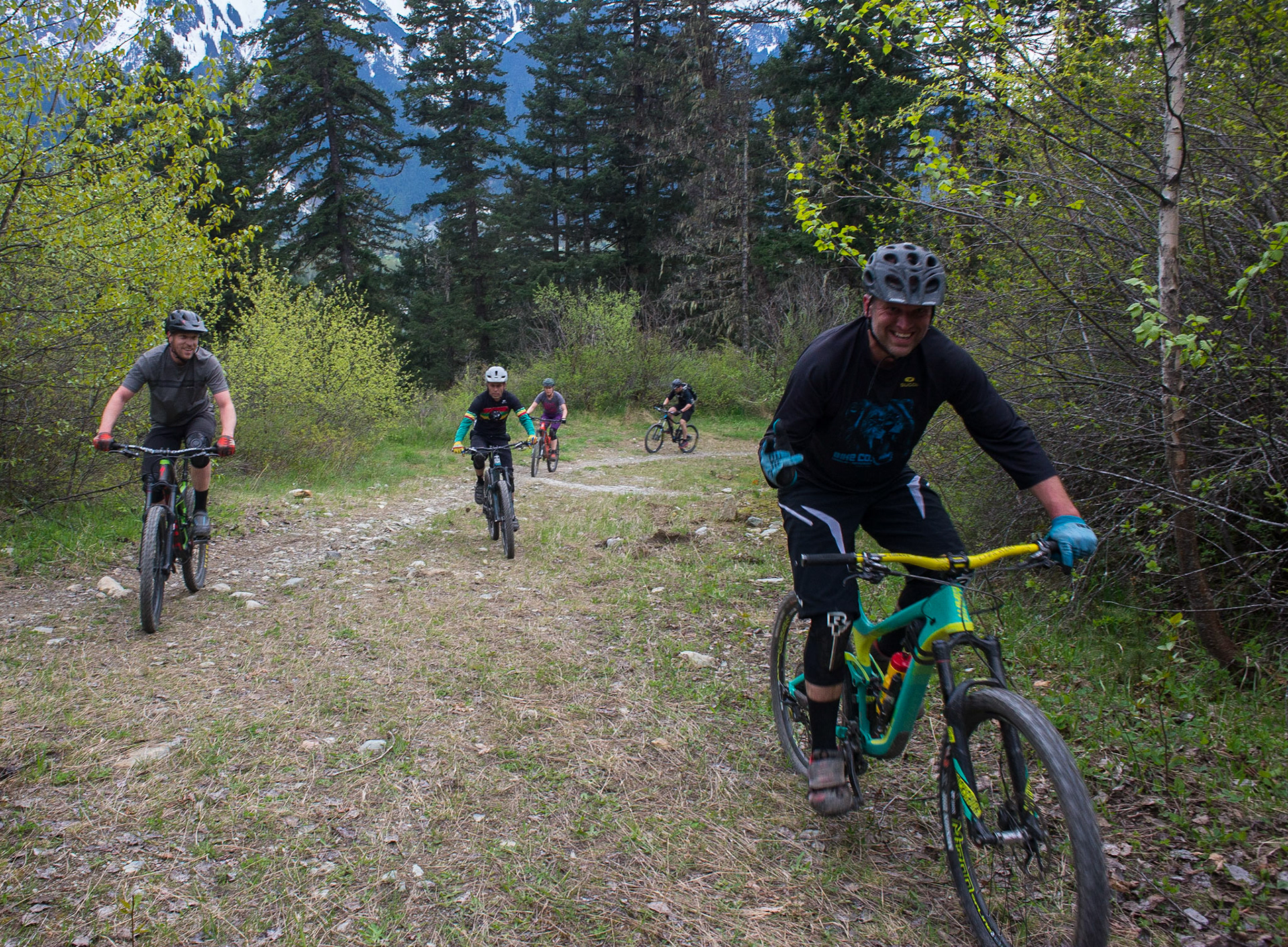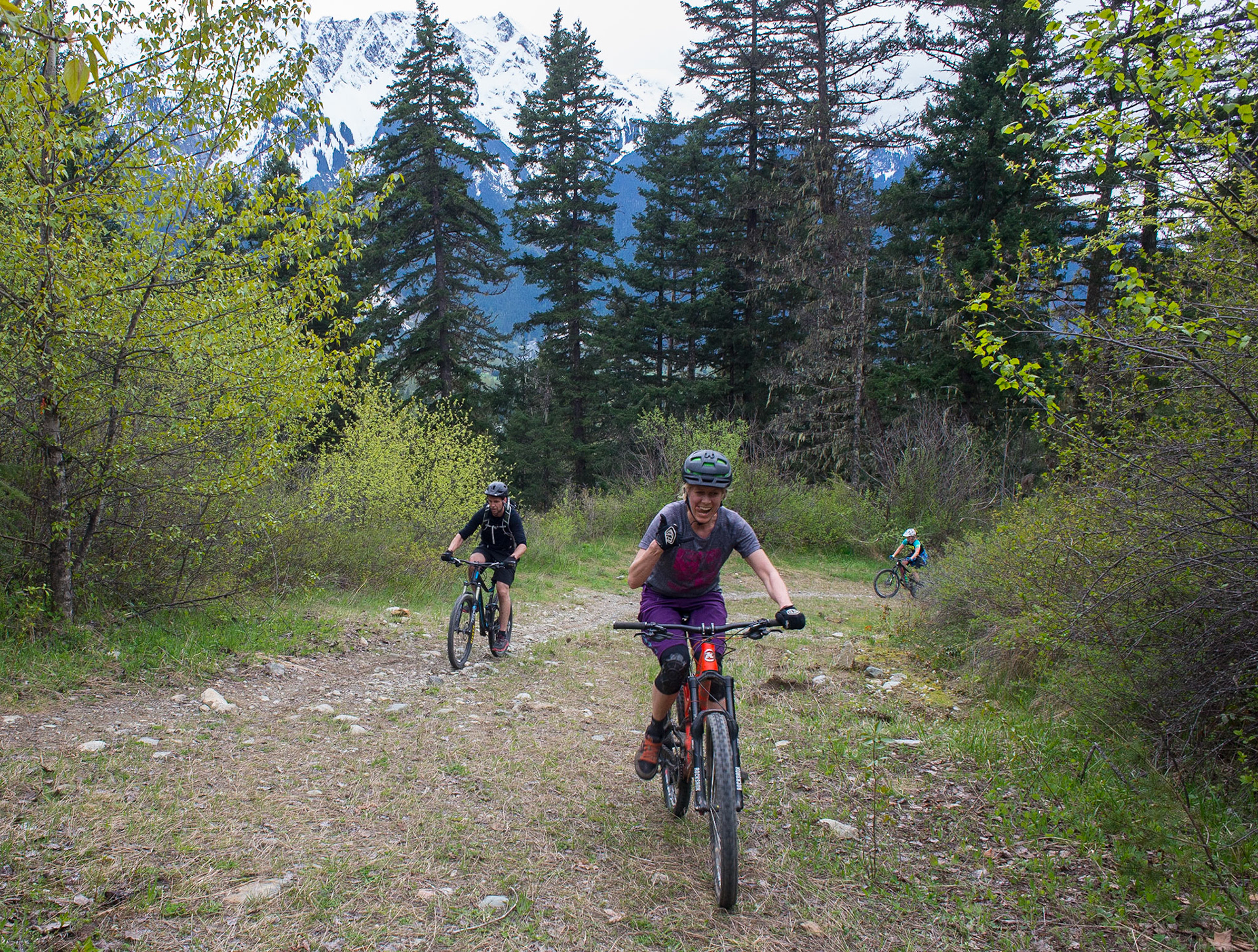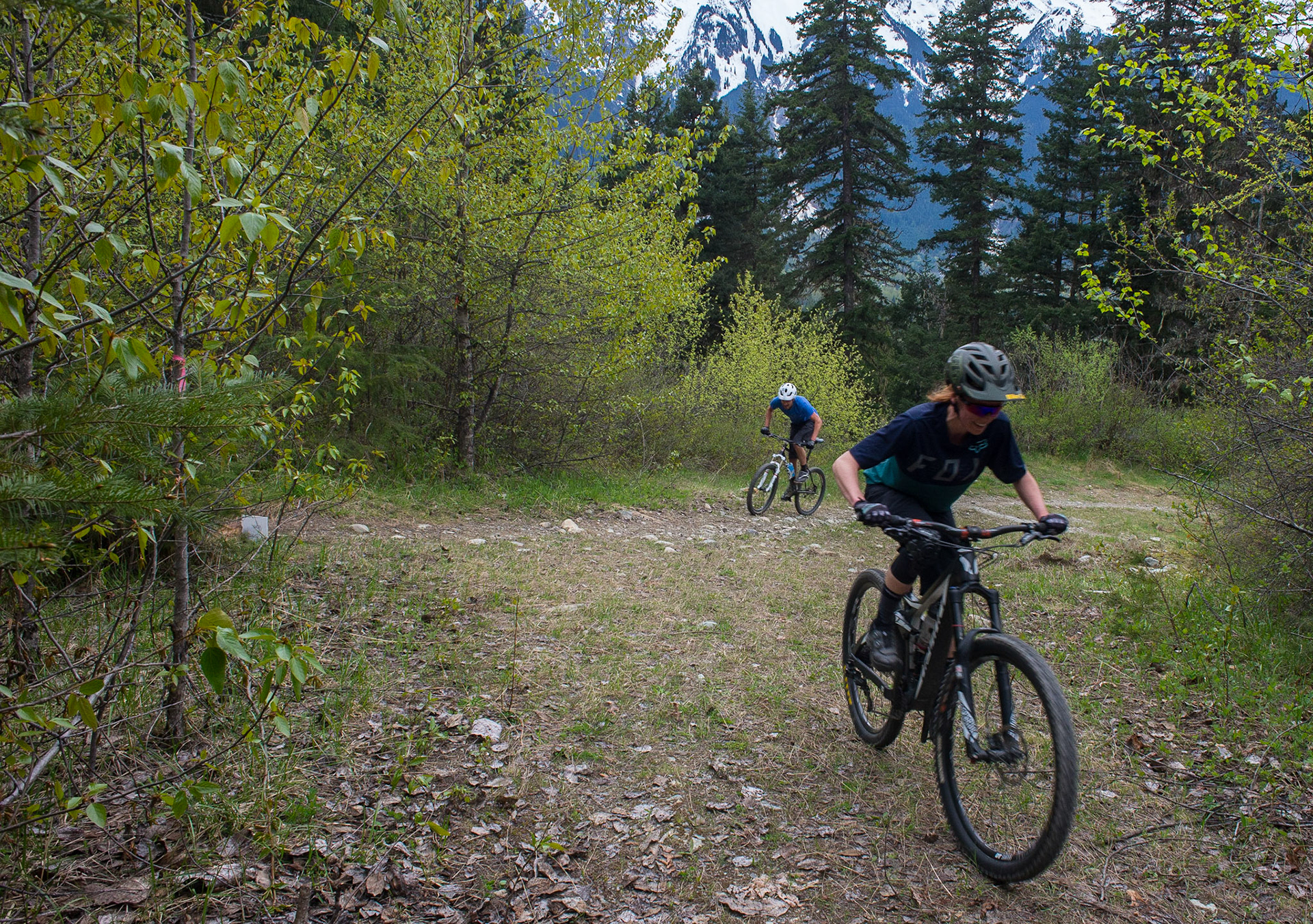 Its great to see so many ladies out for the local events. Annie and Vannessa were all smiles climbing the new climb over to Mosquito lake zone.

Best friend to a photographer while waiting for riders to come down. Mmmmm...Beer!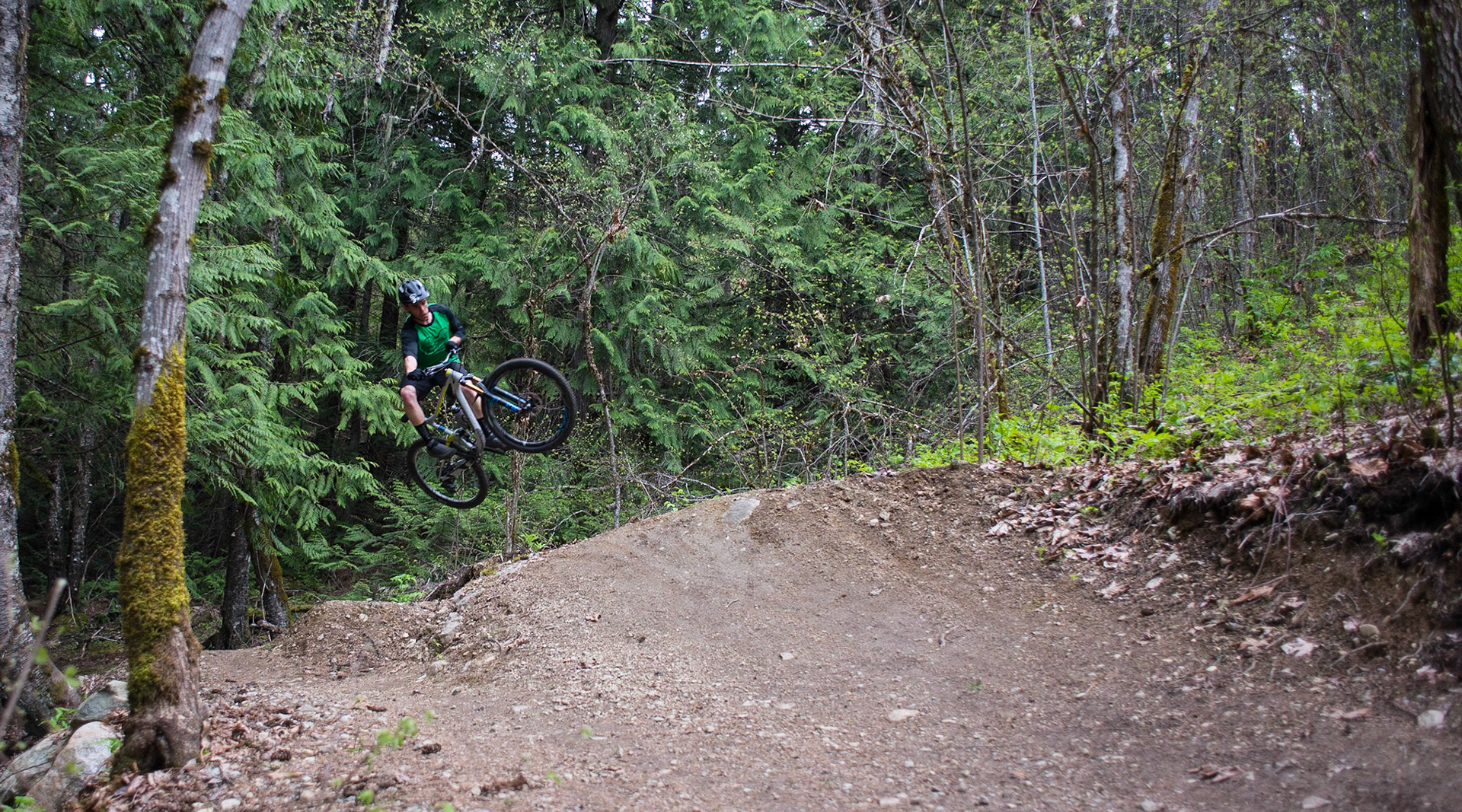 Davis kept his lead and it was a healthy one! Almost had time for another beer while waiting for the second rider!!

Shane had time to get the horns out eventually, he was walking his bike out because he ended up getting two flats. Always next Toonie Shane!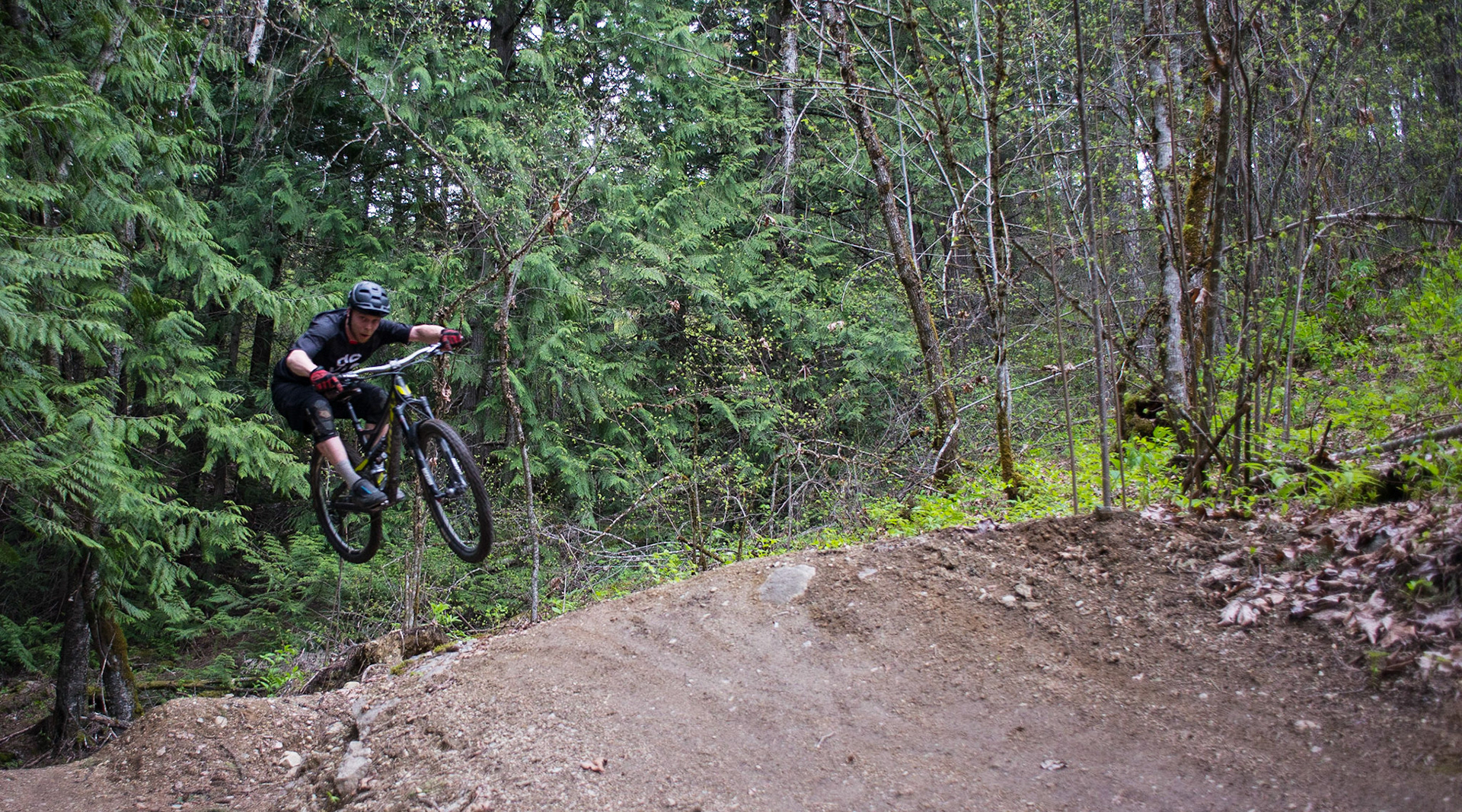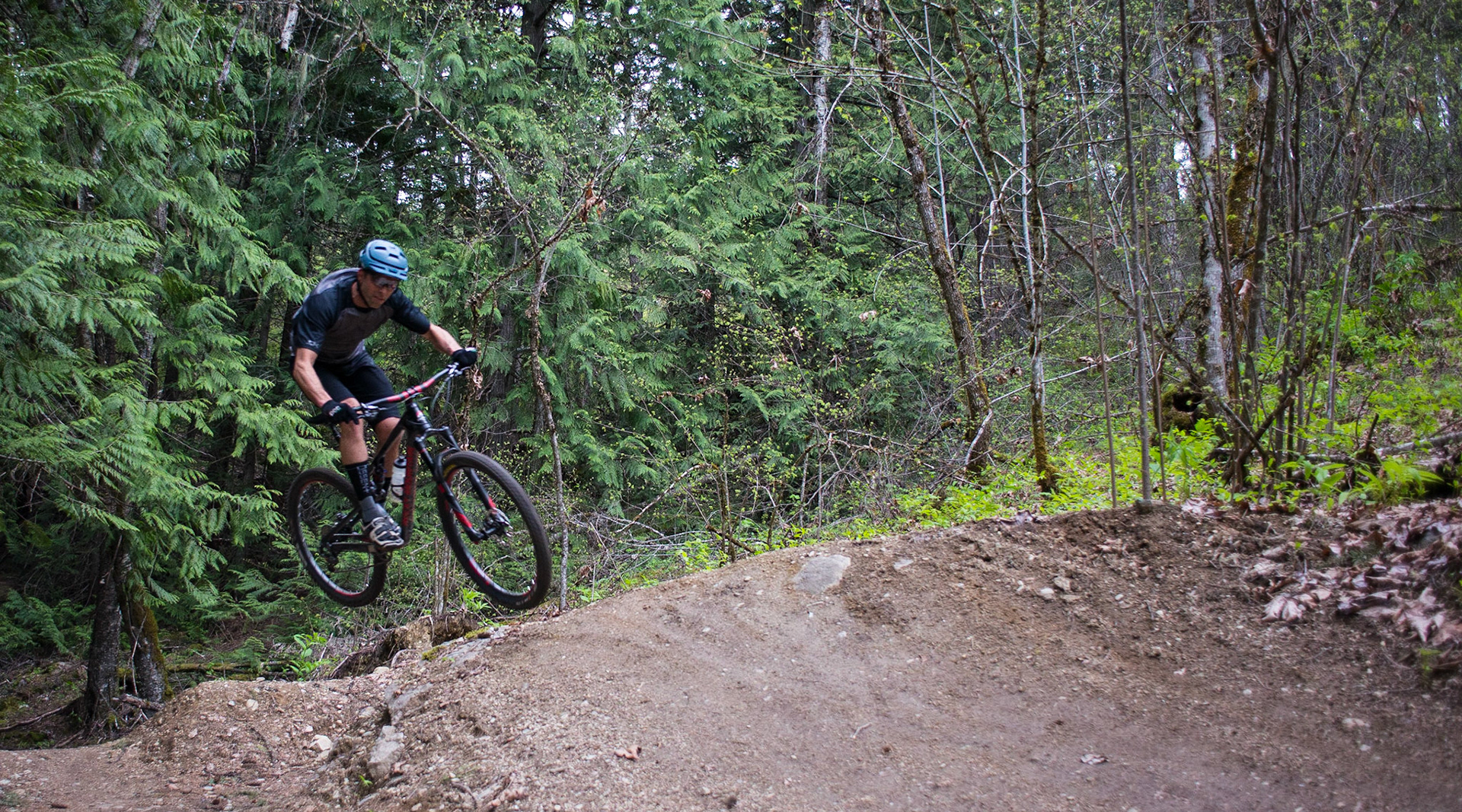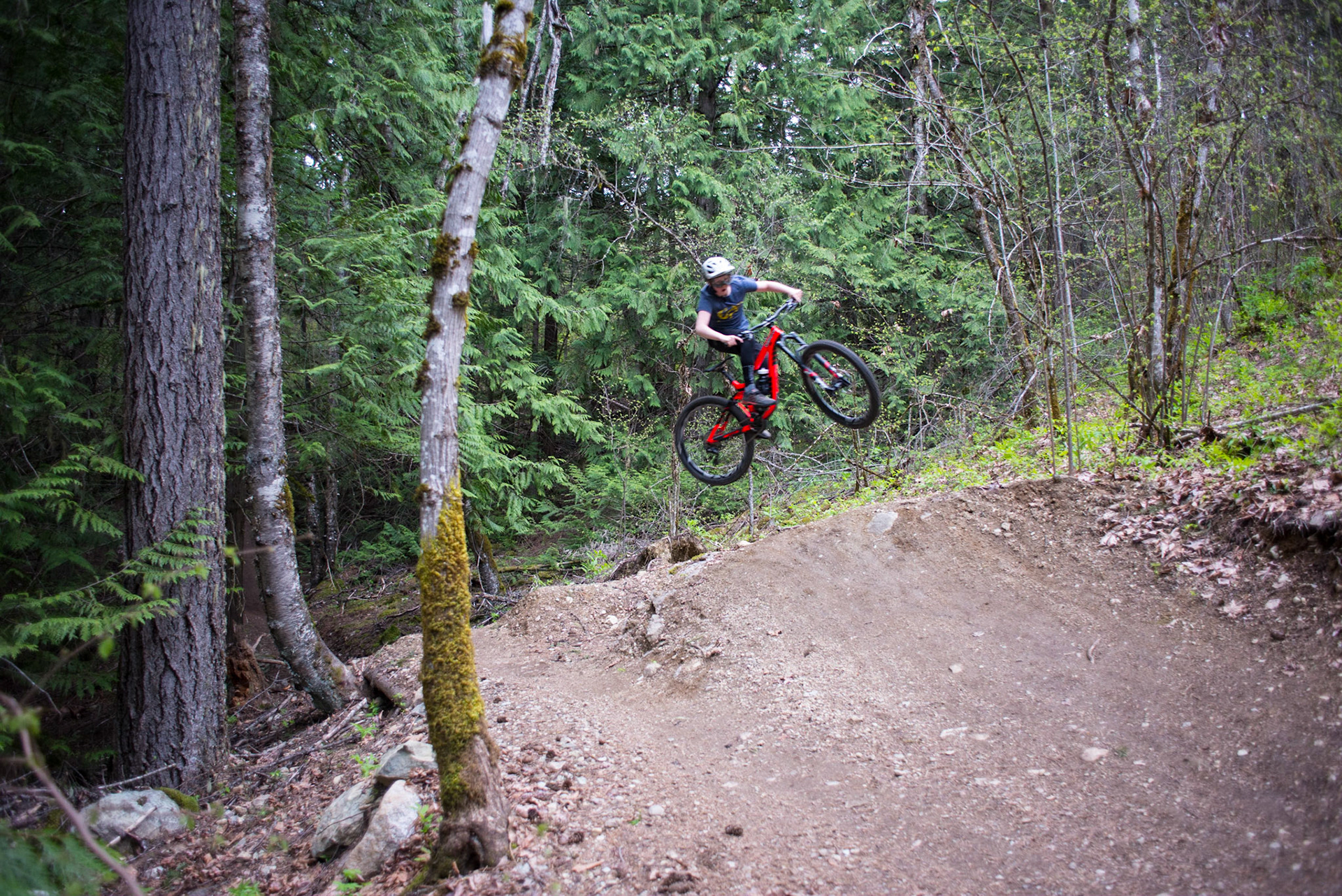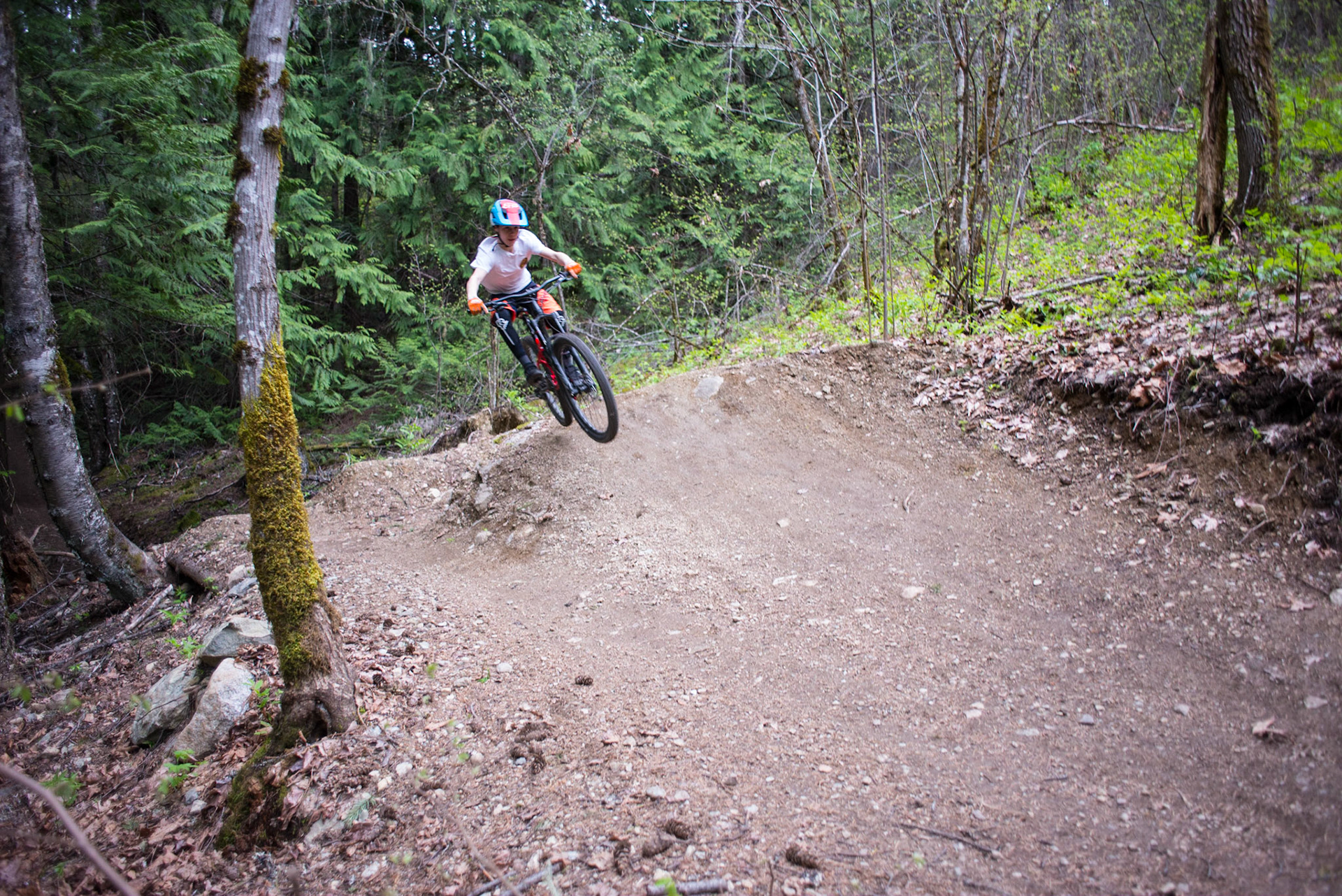 Even the Pemberton Groms were getting after it!! Great to see the kids ripping the PVTA trails.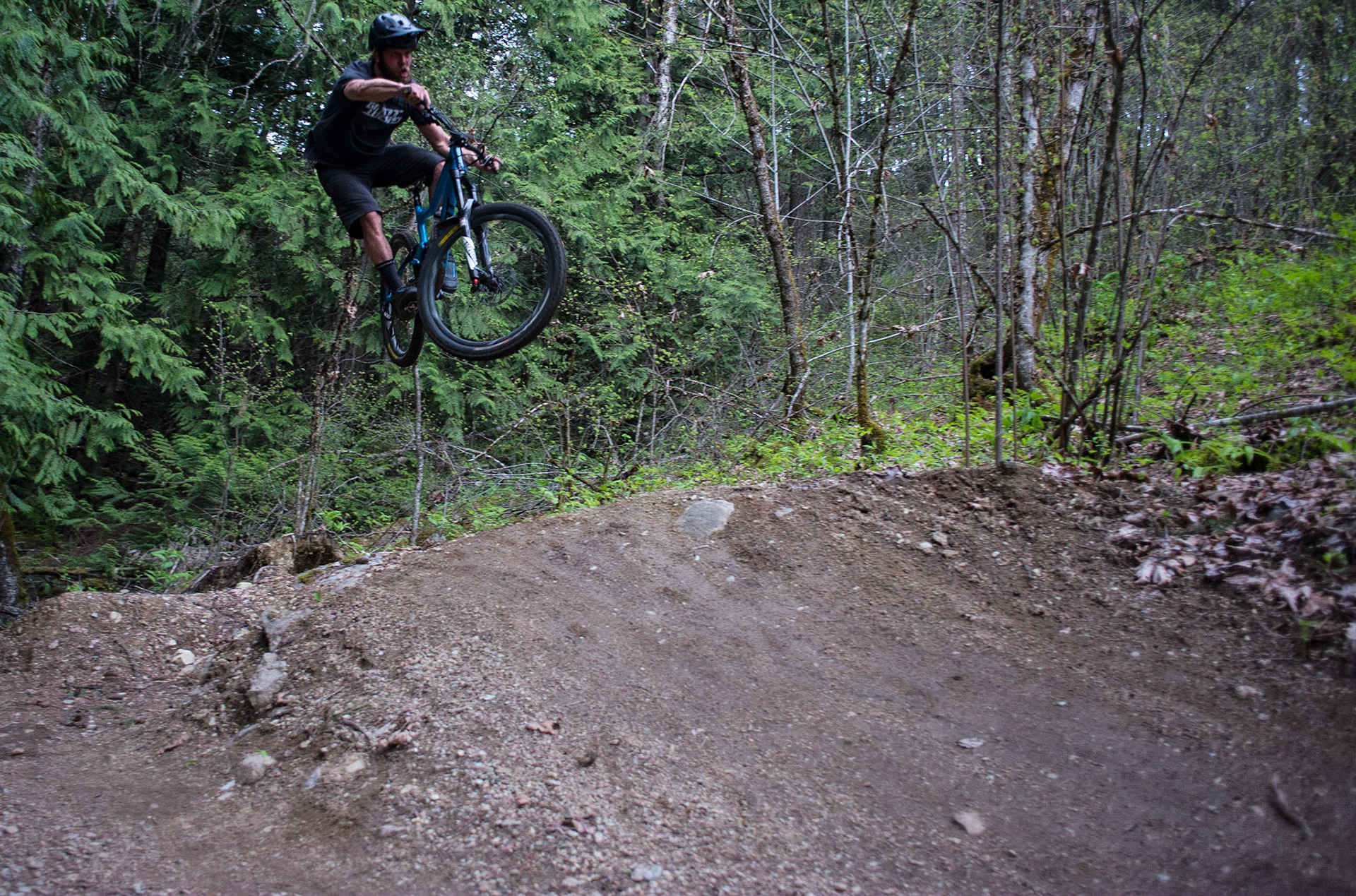 Local Pemberton legend, Seb Wilde, boosting the hip!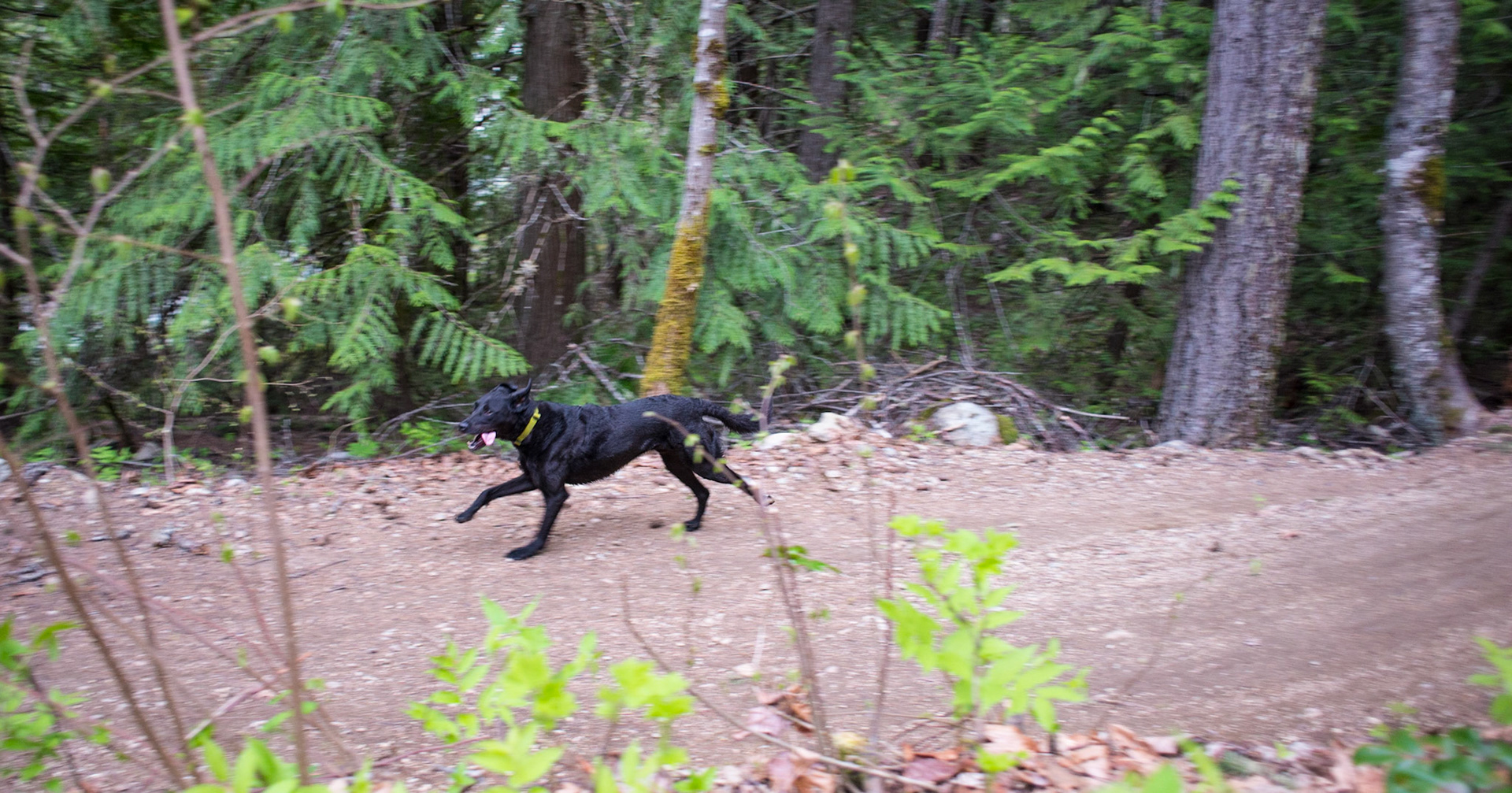 A few dogs were ripping the course and I am sure the did not pay their toonie fee!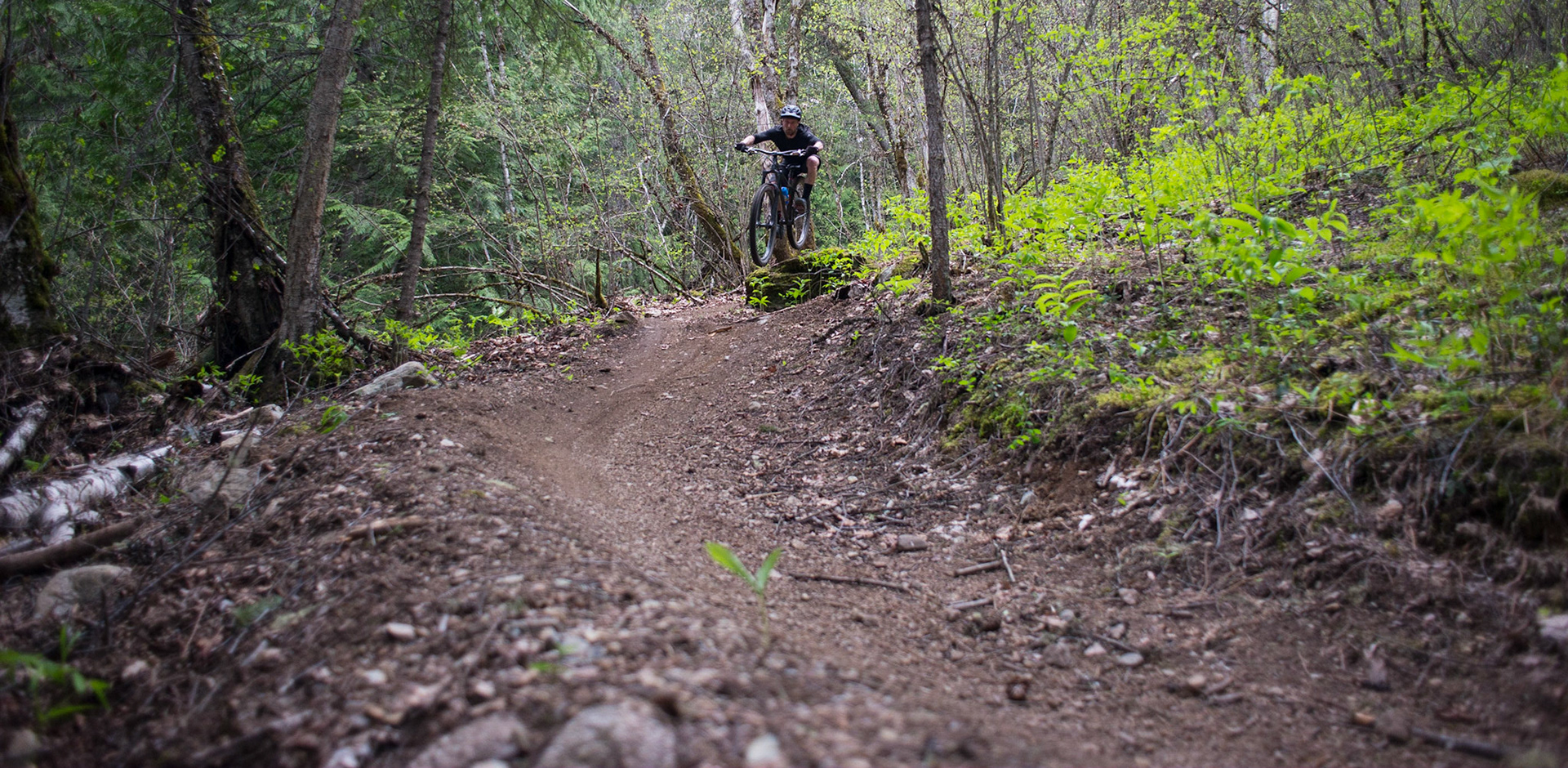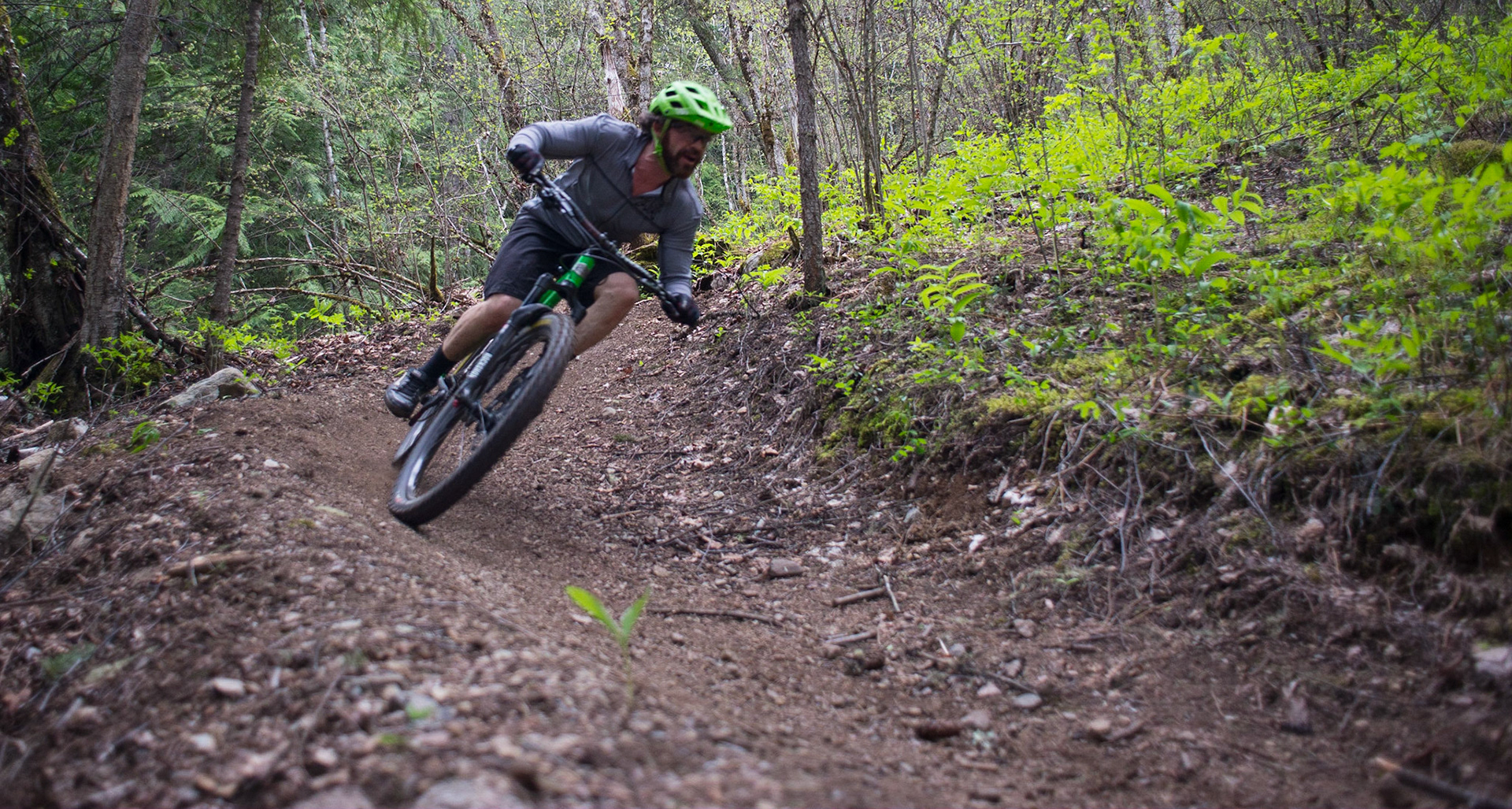 The Hard Tail army was out and killing it on the local trails!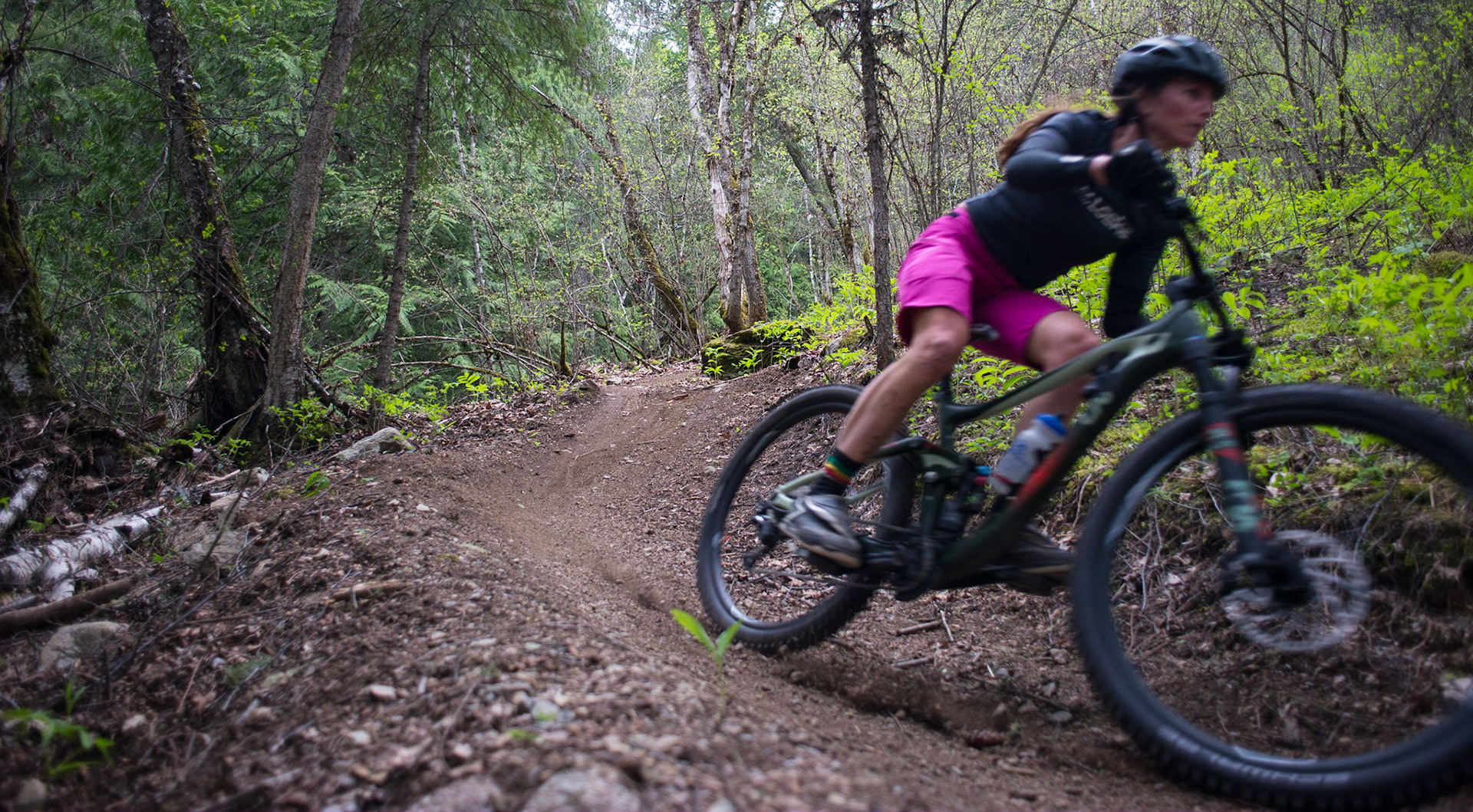 Carrie squashing the corners on lower Moose JAh!!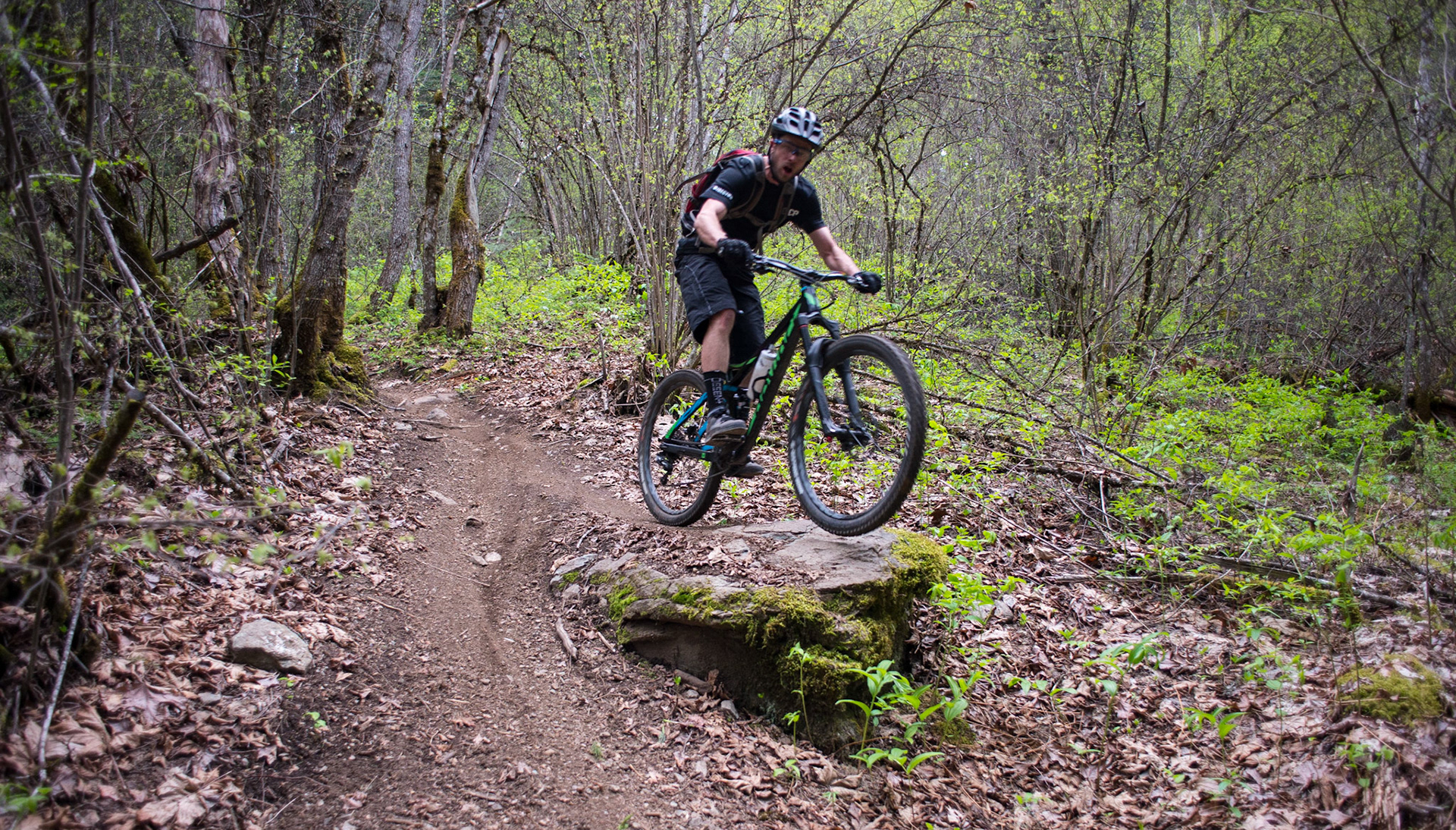 Gray taking a moment to look me in the lens before he drops into the fast left hander!!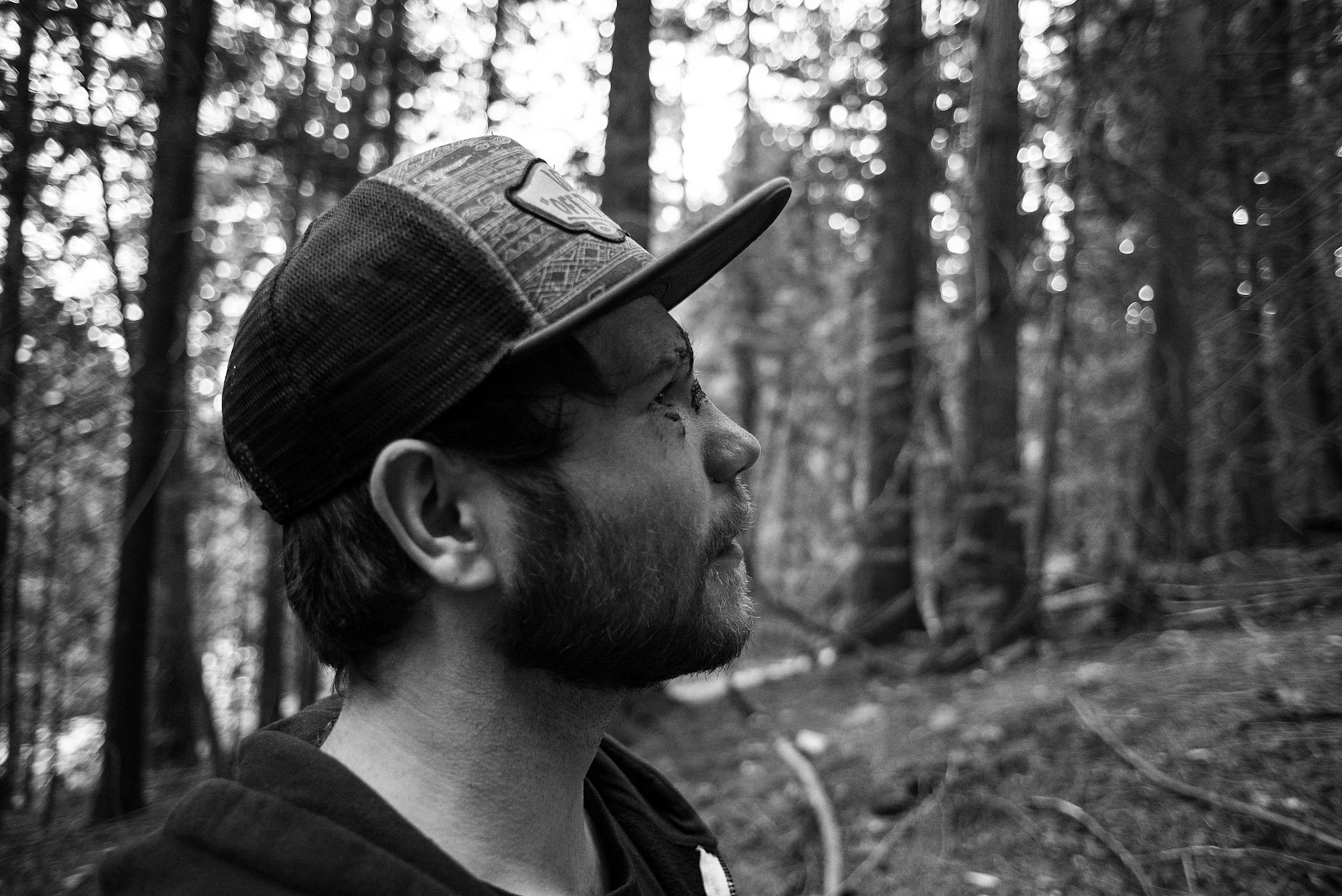 Victor had to sit this one out, he had a nasty crash on sideshow bob last week. His new purchase this week was a full face. Heal up!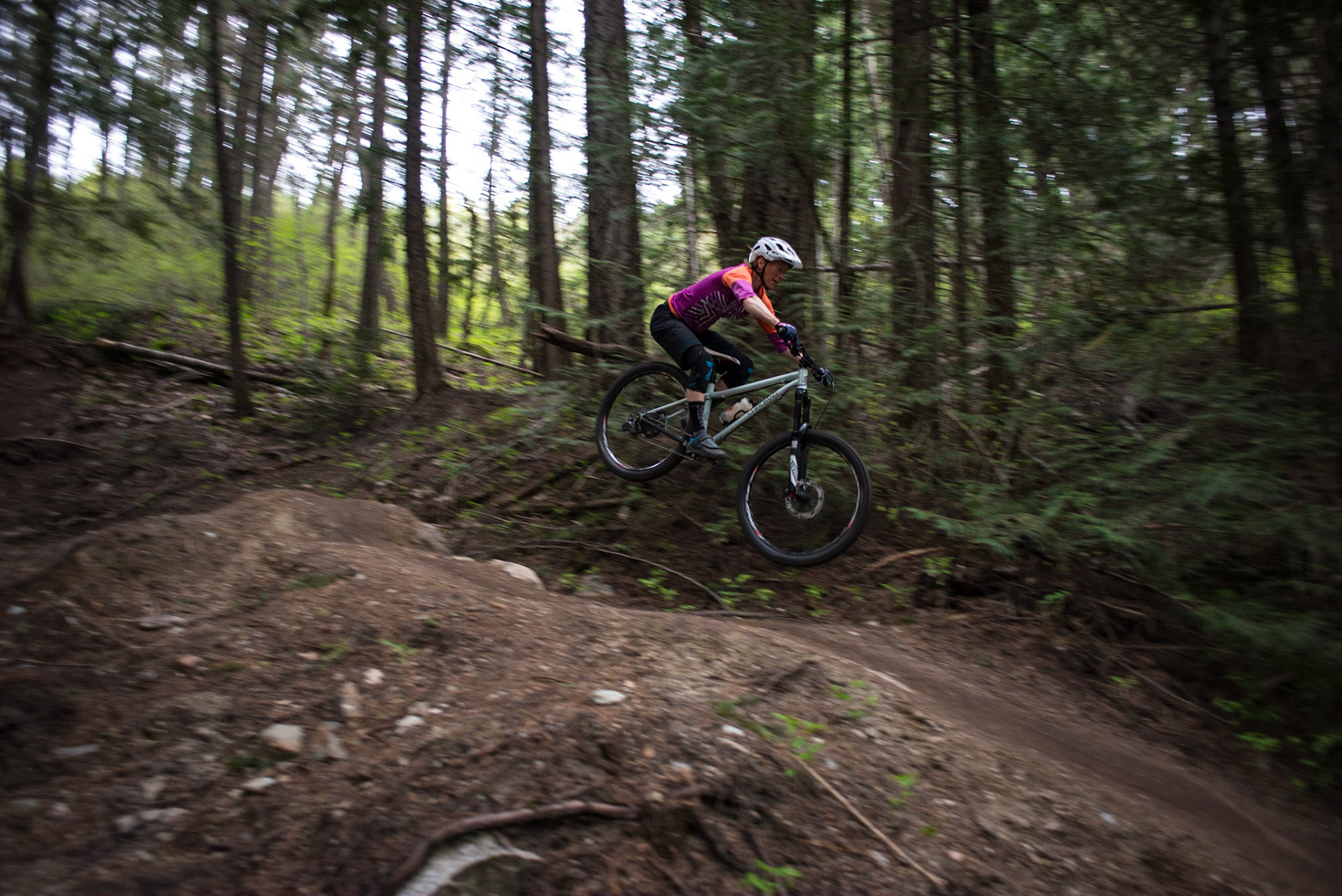 Sylvie getting sendy on the Chromag.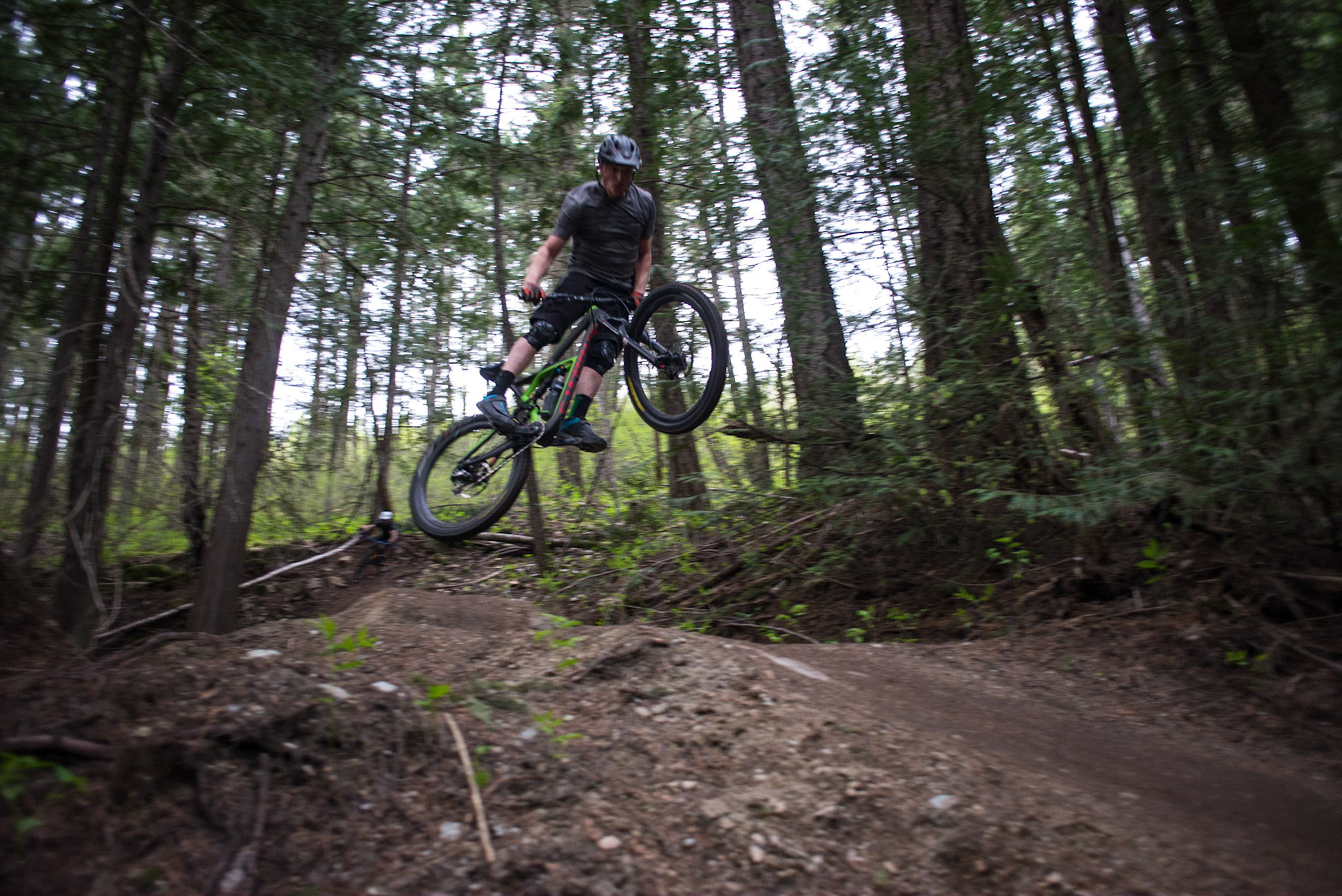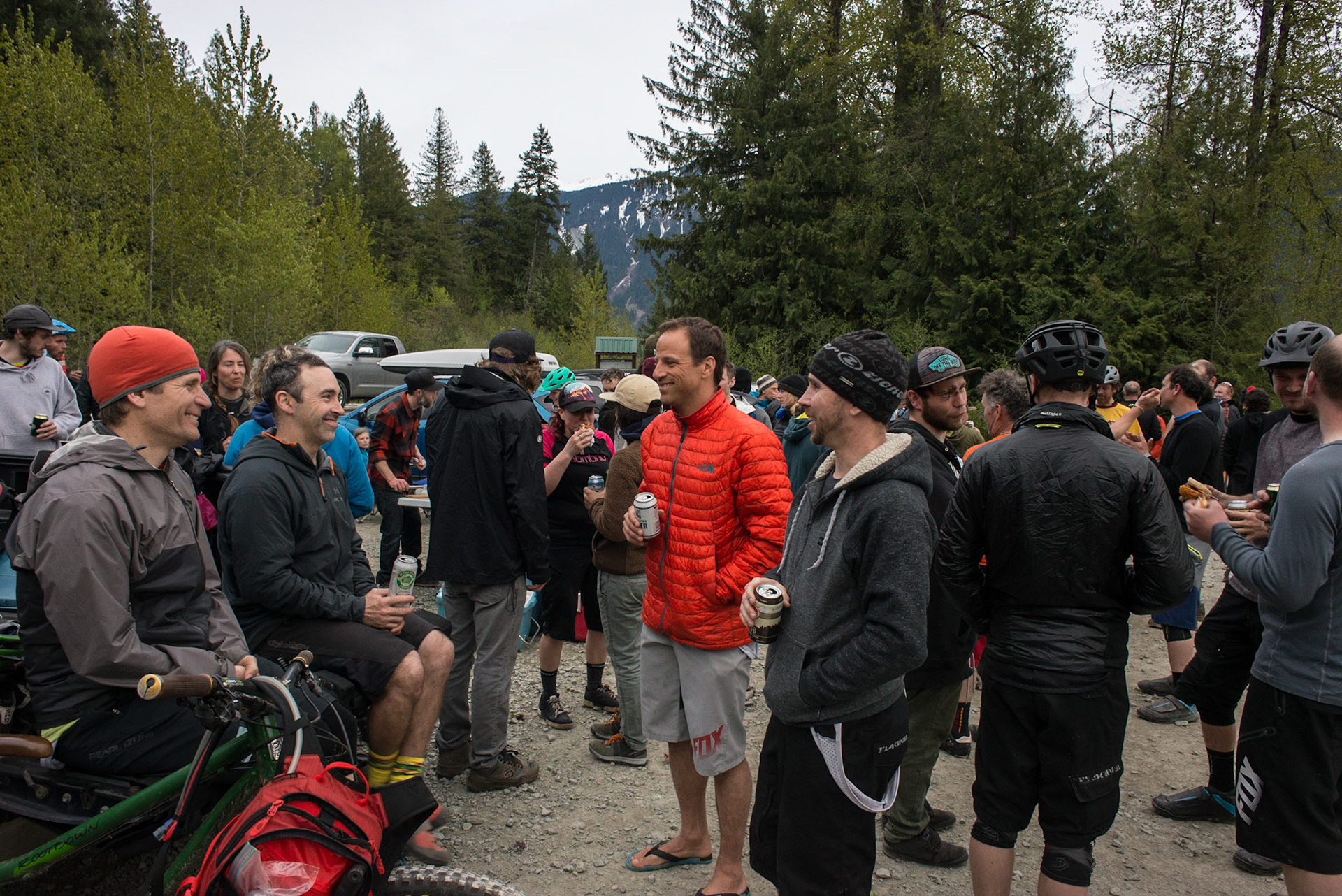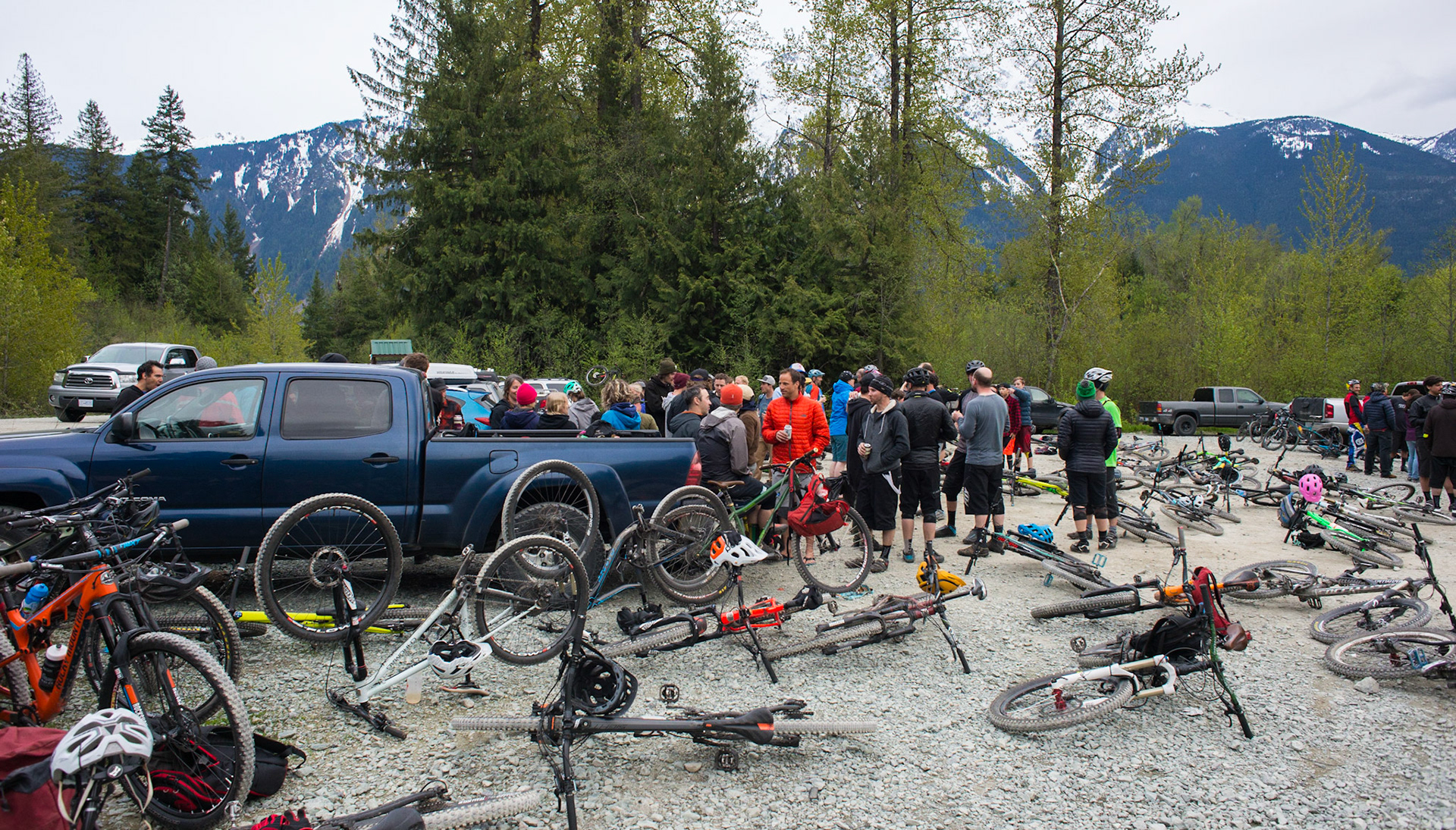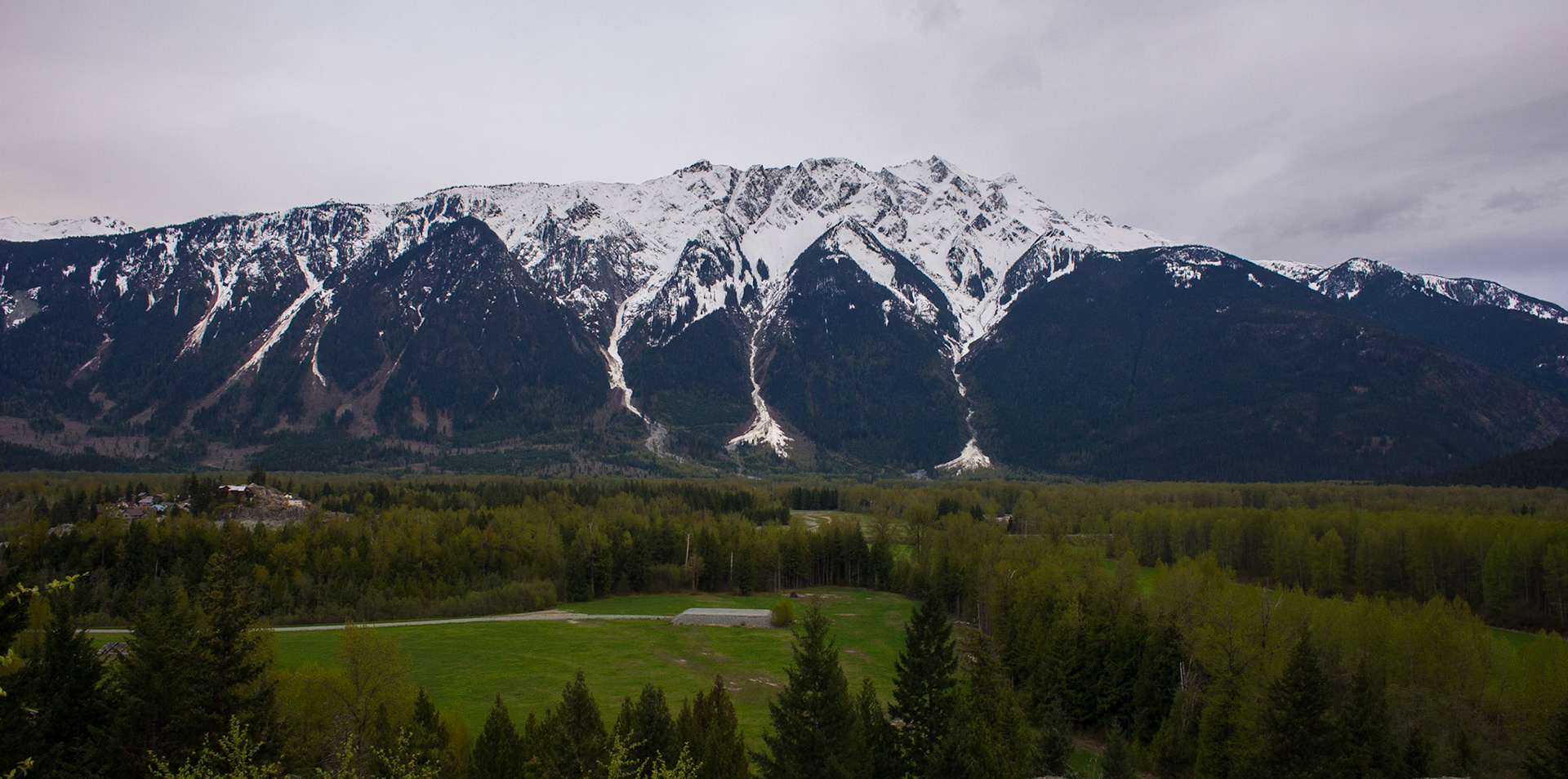 Another great event PORCA and thanks to North Shore Billet and Mile One Eating House for sponsoring Toonie #2. Also to all the volunteers that make these events happen THANK YOU!